Published 10-19-23
Submitted by Walgreens Boots Alliance

 Originally published by Walgreens Boots Alliance
This October, which is National Disability Employment Awareness Month in the U.S., WBA remains steadfast in its commitment to employees who identify as having a disability—and the numbers prove it.
After the close of WBA's fiscal year on Aug. 31, the company is proud to announce it has achieved its disability representation goal, with 8.4% of WBA's U.S. team members identifying as having a disability. This is a nearly 3 percentage increase from WBA's previous fiscal year's baseline of 5.7%.
"We are proud to be the first and still the only S&P 500 company to set and not only achieve, but exceed, an enterprise-wide standalone disability representation metric tied to an incentive plan," says Holly May, EVP and global chief human resources officer, WBA. "Our long-standing leadership in this space now includes disability hiring and inclusion programs in every segment of our organization with the introduction of our corporate office focused neurodiversity hiring program, as well as the expansion of our Transitional Work Group program to our microfulfillment centers."
According to the Centers for Disease Control and Prevention (CDC), one in four adults in the U.S. have some form of disability. WBA is committed to hiring, developing and retaining employees with disabilities across its entire business as it understands the need for greater corporate commitment to this community.
This announcement follows recent news that WBA was named a 2023 Leading Disability Employer by the U.S. National Organization of Disability for a second year in a row. In July, WBA was named Disability:IN's 2023 Employer of the Year and scored a 100% on the Disability Equality Index.
After more than 16 years of investment and commitment, Walgreens continues to offer an "open door" approach to other Fortune 500 companies through its Walgreens Inclusion University. Organizations can tour Walgreens facilities and see first-hand how they can apply disability hiring and inclusion best practices to their own businesses.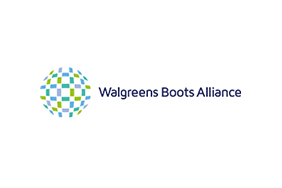 Walgreens Boots Alliance
Walgreens Boots Alliance
Walgreens Boots Alliance (Nasdaq: WBA) is an integrated healthcare, pharmacy and retail leader serving millions of customers and patients every day, with a 170-year heritage of caring for communities.
A trusted, global innovator in retail pharmacy with approximately 13,000 locations across the U.S., Europe and Latin America, WBA plays a critical role in the healthcare ecosystem. The company is reimagining local healthcare and well-being for all as part of its purpose – to create more joyful lives through better health. Through dispensing medicines, improving access to a wide range of health services, providing high quality health and beauty products and offering anytime, anywhere convenience across its digital platforms, WBA is shaping the future of healthcare.
WBA employs more than 325,000 people and has a presence in nine countries through its portfolio of consumer brands: Walgreens, Boots, Duane Reade, the No7 Beauty Company, Benavides in Mexico and Ahumada in Chile. Additionally, WBA has a portfolio of healthcare-focused investments located in several countries, including China and the U.S.
The company is proud of its contributions to healthy communities, a healthy planet, an inclusive workplace and a sustainable marketplace. WBA has been recognized for its commitment to operating sustainably: the company is an index component of the Dow Jones Sustainability Indices (DJSI) and was named to the 100 Best Corporate Citizens 2022.
More from Walgreens Boots Alliance