Published 10-18-23
Submitted by Crown Holdings, Inc.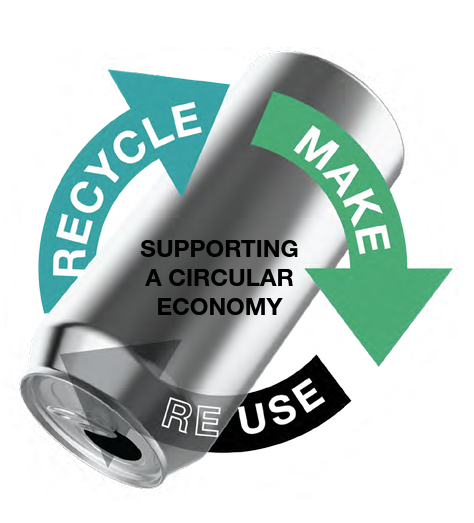 Originally published in Crown Holding's 2022 Corporate Responsibility Report
As evidenced by our Twentyby30™ program objectives and progress, the manufacturing sector is critical to global sustainability and drives more environmental and social initiatives than many people realize.
Manufacturing, by nature and necessity, drives innovation. We build and utilize complex systems to transform elements into dynamic, tangible products that are used globally. The same core attributes that aid our success in product development—technological prowess, problem-solving and the drive to work smarter—make us more adept at uncovering energy and resource savings and keep us closely in tune with our operational resources and the effect those have on the environment. In addition, the sheer size of our organization means that even a small switch to a more energy-efficient or ecofriendly option can create a sizable impact, aiding global sustainability initiatives and inspiring other sectors outside of ours through our own proof points.
This often positions the manufacturing sector not only as an early adopter of sustainable solutions or opportunities for leaner operations, but as a sustainability trailblazer.
Taking on Greater Ownership
Beyond recognizing the domino effect that activity in our industry can create for others, it is imperative that we understand our own closer waves of impact. When we designed our Twentyby30™ program, we aimed to not only practice greater accountability in our own operations but to look outward and account for our interactions across the sector. As a major packaging manufacturer with global reach, we recognize the opportunity to encourage responsible behavior beyond ourselves. Through our various business units, we touch many industries and their supporting supply chains. With every product, we are one entity among a larger network of material suppliers, brand manufacturers, distributors, retail stores, consumers and recycling/waste systems, working together to advance toward a more sustainable future.
When we draw the lines of our ownership in the value chain, we consider the fact that we enable the creation of consumer goods and connect people with critical items used around the world every day. We aid brands in delivering sustainable, safe, reliable, highquality products in markets like food and beverage, household and personal care and beyond. Knowing that the packaging we manufacture will change hands several times on its way to the consumer, we must maintain strong ethical standards throughout each stage. Additionally, it is our responsibility to contribute to consumer education around their packaging decisions and interactions to foster a Circular Economy.
To learn more about Crown Holdings's commitment to corporate responsibility, visit our sustainability webpage.
For full details about Crown Holdings's 2022 Sustainability Report, visit here.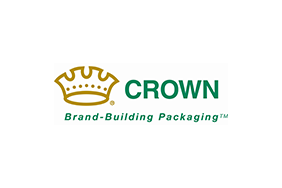 Crown Holdings, Inc.
Crown Holdings, Inc.
Crown Holdings, Inc., through its subsidiaries, is a leading global supplier of rigid packaging products to consumer marketing companies, as well as transit and protective packaging products, equipment and services to a broad range of end markets. World headquarters are located in Tampa, Florida. For more information, visit www.crowncork.com.
More from Crown Holdings, Inc.