Published 10-18-23
Submitted by Boston Scientific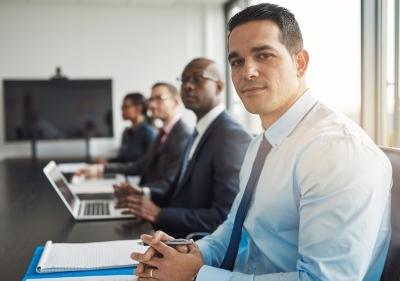 Ilonkis Lum first joined the Hispanic Organization for Leadership & Achievement (HOLA) employee resource group (ERG) to meet people outside of her team at Boston Scientific, where she's a Senior Product Owner in the Product Information Management group. But Lum has gotten more than that out of her membership: She's also learning how to communicate better with her colleagues, making her a stronger performer at work.
"English is not my native language," says Lum. "When I get nervous, my accent may come out and I often speak faster in meetings. It makes it challenging for people to understand what I'm saying."
With the support of her ERG, though, she's picked up tips for sidestepping such language barriers. "We focus on slowing down during public speaking," she says. "Taking a moment to reset can really help you to facilitate a meeting better and to articulate things in a better way."
Through two recent initiatives in particular, HOLA is working to ensure that all employees at Boston Scientific have the resources they need to feel they belong, and can succeed, at the company.
Breaking down language barriers
The HOLA Coaching program was launched two years ago to help employees improve their language skills through six sessions a year with Laura Mathis, an executive communications coach. Discussion topics include speaking persuasively and how to be more concise.
The program fulfills a pressing need in the Boston Scientific community: The company has many employees who do not speak English as their first language, not only at its many sites around the world, but also in the United States.
"When English is not your first language, there can be a lot to learn about pronunciation," says Lorena Trujillo Castillo, a packaging graphics specialist based in Heredia, Costa Rica. "Through this program, I've improved my presentation skills. I've learned that I should speak a little louder and not be afraid to show my personality in meetings."
Each hour-long "Learning Café" held by Mathis is recorded and made available to all Boston Scientific employees. The opportunity to make a difference at the company worldwide inspired Castillo to get involved with the program beyond simply participating: In 2023, she ran the Coaching program.
"I wanted to help others whose first language is not English – not just the Latin community, but also people in regions across the globe," she explains.
Being empowered to learn and grow
In 2022, HOLA started a mentoring program exclusively for the ERG's group leads, who are all employee volunteers. The aim was to help them feel confident in their roles and own their paths to leadership within the company.
This year, the program has opened to all company employees, but the goal remains the same: providing people with educational seminars and mentoring to foster career growth.
In each of six sessions a year, attendees learn about a key development area – from building your brand to learning to delegate – from a Boston Scientific leader. They then split up into groups to meet with mentors who have significant experience at the company. Mentees are encouraged to continue relationships with their mentors outside of these sessions.
While the skills covered are pertinent to all employees, many of the experiences shared by company leaders have particularly resonated with the program's Hispanic participants, says program leader and engineer Brian Luis, whether they involve dealing with imposter syndrome or determining the best next steps in their career.
"We've had Jeff Lemaster, vice president of VarithenaTM sales and marketing, talking about living on the border between Texas and Mexico and how that has affected his professional experiences," says Luis. "Ebony Travis, director of Global Well-being and HR Policy, spoke of learning to own both the Black and Latina sides of her identity, including at work. This program wouldn't be possible without our senior leaders and their willingness to reveal personal insights. It shows they really care about this company, and it makes our mentees feel not just empowered, but valued, heard and seen."
Boston Scientific is committed to fostering a diverse, equitable and inclusive workplace where all our employees can bring their authentic selves to work and thrive personally and professionally. See our objectives and progress to date in our recently released 2022 Performance Report.
View original content here.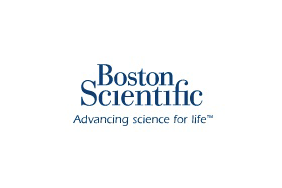 Boston Scientific
Boston Scientific
Boston Scientific transforms lives through innovative medical solutions that improve the health of patients around the world.  As a global medical technology leader for 40 years, we advance science for life by providing a broad range of high performance solutions that address unmet patient needs and reduce the cost of healthcare. For more information, visit www.bostonscientific.com and connect on Twitter and Facebook.
More from Boston Scientific