Published 10-18-23
Submitted by Motorola Solutions Foundation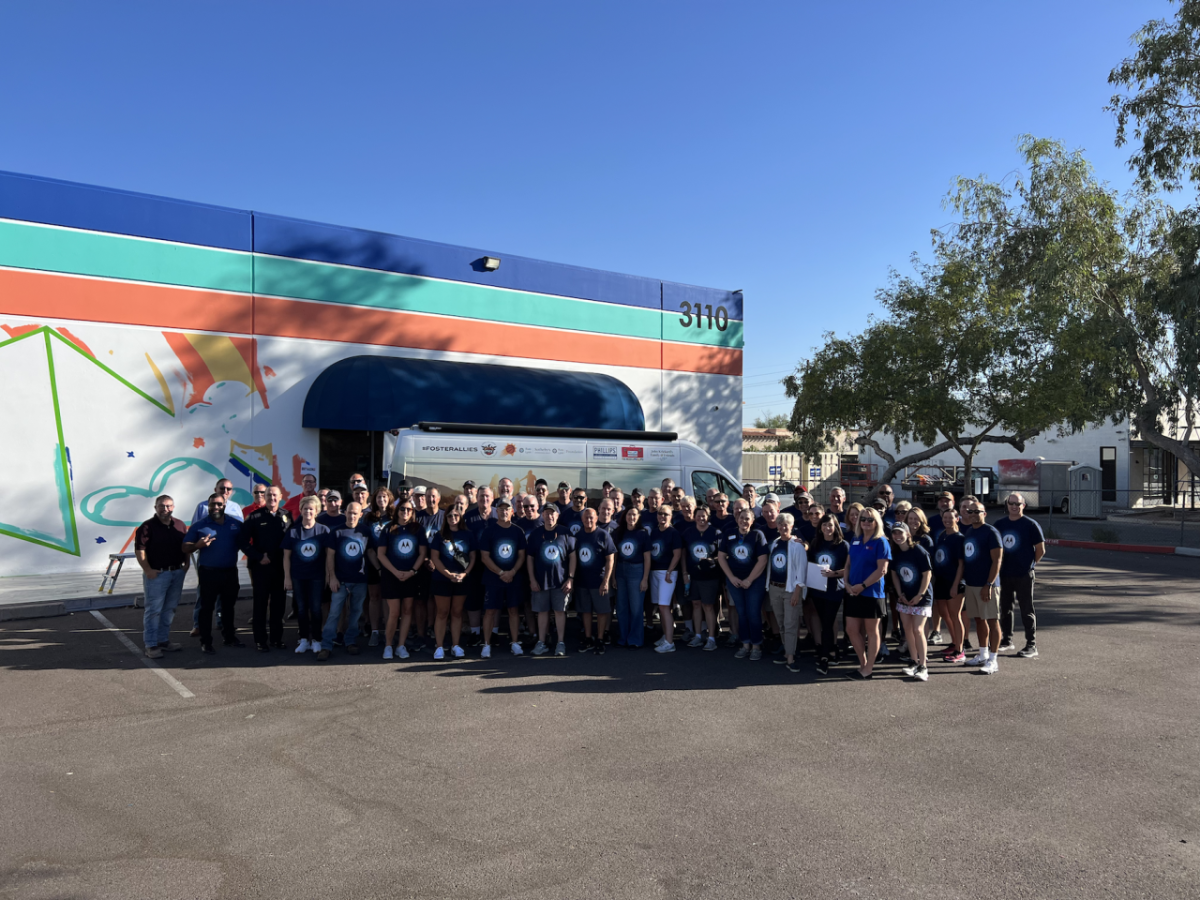 PHOENIX, October 18, 2023 /CSRwire/ – On Oct. 12, Arizona Helping Hands renovated its foster resource shopping center. Three organizations joined forces with Arizona Helping Hands to provide complementary essential resources to children on a foster care journey and to make the experience warm, comforting and provide a relaxed environment. Thanks to funding from the Motorola Solutions Foundation, volunteers from Motorola Solutions and the Phoenix Police Department and the support of Sundt Construction, the organization's office space was transformed into a newly designed service boutique.
"This exciting new project celebrates our focus to support the foster community and our commitment to be the organization this community needs us to be," said Bethany Eggleston, Arizona Helping Hands' vice president of marketing and development. "We want to do everything we can to make sure that foster children thrive during every step of their journey. Our goal with this renovation project was to provide a compassionate place of hope and sanctuary."
By moving the foster resource center into the reimagined office space, Arizona Helping Hands is able to organize the offerings as well as create a more enjoyable boutique experience. Each room will house items for different age groups, which will also make it easier for foster parents and advocates to shop for the children in their care.
"Together we thrive as a community through partnerships with valued organizations like Arizona Helping Hands," said Executive Assistant Chief Sean Connolly of the Phoenix Police Department. "Our goals align with the best interests of the most vulnerable of our community at heart. We look forward to where this partnership takes us."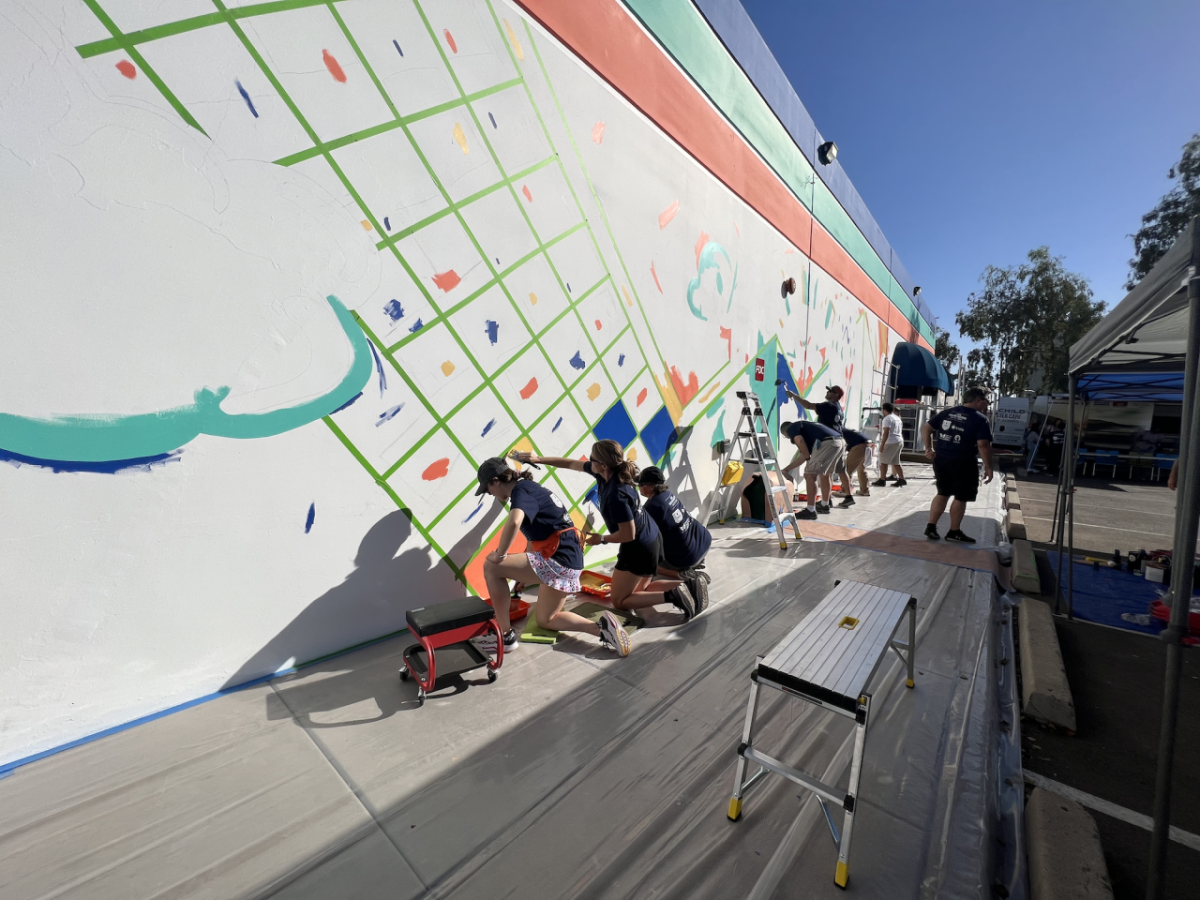 At the Phoenix facility, foster families can come and pick out brand-new items including shoes, clothes, back-to-school supplies, toys, footlockers, beds and more. These items are generously donated by the community and made available completely free of charge to people caring for children in foster care.
"Arizona Helping Hands is making a difference in the lives of children and foster care families every day," said Karem Perez, executive director of Motorola Solutions Foundation. "We are grateful for the opportunity to volunteer alongside local community, corporate and first responder partners to help Arizona Helping Hands continue to deliver on their incredible mission."
This renovation is a continuation of Arizona Helping Hands' efforts to make getting essential items easy for foster families. Earlier this year, the organization replaced its appointment system with walk-in accommodation, tripling the number of families served. In 2022, the organization served 3,000 foster kids; to date, 6,000 kids have been served in 2023.
"Sundt Construction is happy to lend our support to Arizona Helping Hands. It's a fulfilling experience to use our skills and give our time to make a difference for Arizona foster families," said Emily Dwosh, Sundt Construction community relations manager and Sundt Foundation executive director. "Opportunities to lift up others and give back to our community is part of Sundt's purpose and values, and we hope Arizona Helping Hands enjoys its new space."
Arizona Helping Hands is dedicated to ensuring that foster children thrive on every step of their foster care journey. To learn more about their work, visit azhelpinghands.org.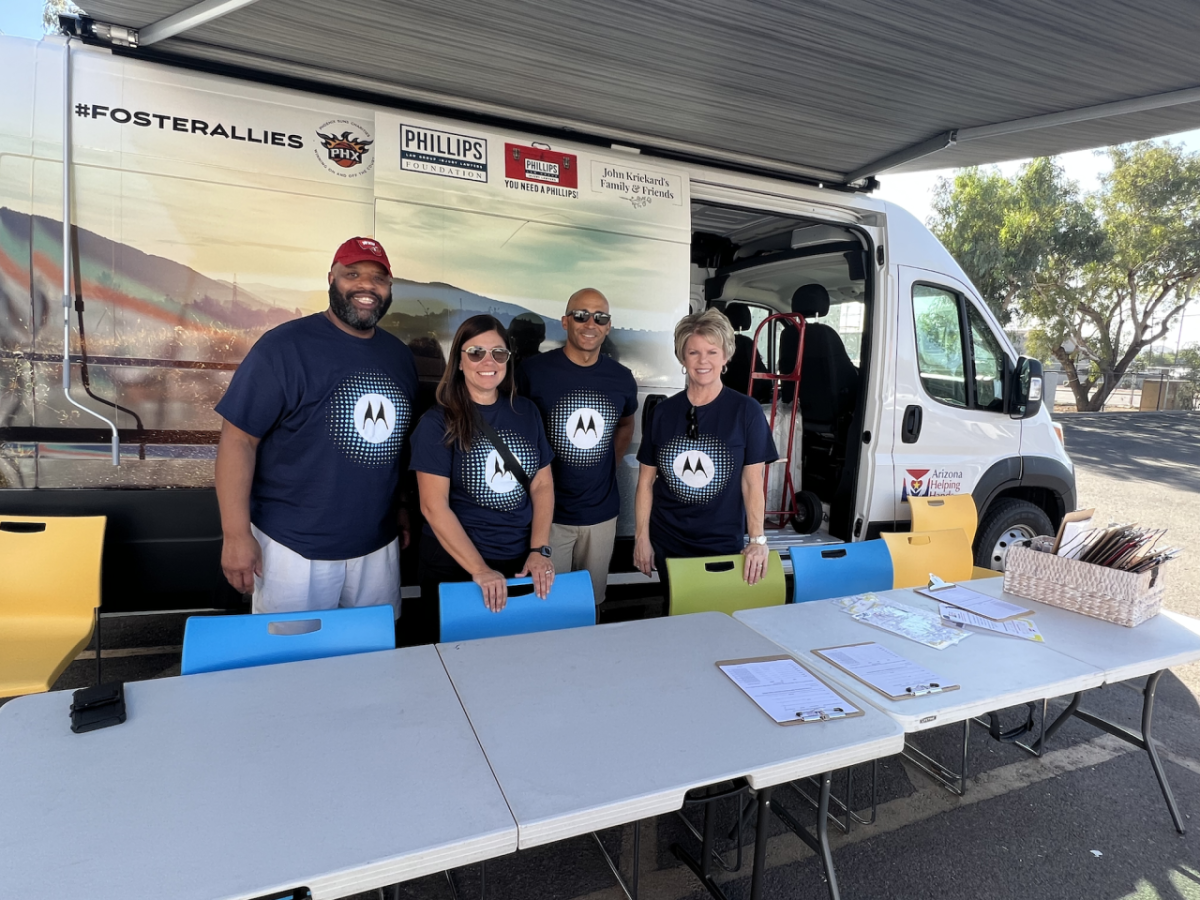 About Arizona Helping Hands 
Founded in 1998, the mission of Arizona Helping Hands is to support the foster care community, by providing essentials to benefit children in foster care. As Arizona's largest provider of essential resources, we offer foster care families beds, cribs, clothing, diapers, and personal care items. Arizona Helping Hands also provides backpacks with school supplies to help children succeed in school and fulfills birthday dreams to help raise self-esteem by showing children they are special and loved. Additionally, we provide state-required home safety items to help families become licensed providers by ensuring they can offer a safe home environment. To learn more, visit www.azhelpinghands.org.
About Motorola Solutions Foundation 
As the charitable and philanthropic arm of Motorola Solutions, the Motorola Solutions Foundation partners with organizations around the globe to create safer cities and equitable, thriving communities. We focus on giving back through strategic grants, employee volunteerism and other community investment initiatives. Our strategic grants program supports organizations that offer first responder programming and technology and engineering education, and align to our values of accountability, innovation, impact, diversity and inclusion. The Foundation is one of the many ways in which the company lives out its purpose of helping people be their best in the moments that matter. For more information on Motorola Solutions corporate and foundation giving, visit our website: www.motorolasolutions.com/foundation
About Sundt Construction Sundt Construction, Inc. (https://www.sundt.com/) is one of the country's largest and most respected general contractors. The 133-year-old firm specializes in transportation, industrial, building, concrete and renewable power work and is owned entirely by its approximately 2,000-plus employees. Sundt is distinguished by its diverse capabilities and experience, unique employee-ownership culture and depth of self-perform expertise in nine major trades. Much of Sundt's workforce is comprised of skilled craft professionals who, together with the company's administrative employees, enable Sundt to fulfill its mission to be the most skilled builder in America. Sundt has 13 offices throughout California, Arizona, North Carolina, Texas, Florida, Washington and Utah and is currently ranked the country's 62nd largest construction company by ENR, the industry's principal trade magazine.
About Phoenix Police Department 
The Phoenix Police Department is committed to providing the citizens of Phoenix with quality and professional law enforcement services. Our vision is to make Phoenix the safest major city in the nation. The Department is dedicated to PRIDE: protection, respect, integrity, dedication and excellence.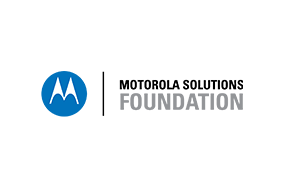 Motorola Solutions Foundation
Motorola Solutions Foundation
At Motorola Solutions, our work makes a difference in the critical moments that shape lives, businesses and the world, but our contributions don't end there. Our company gives back to the communities where it operates through the Motorola Solutions Foundation.
The Foundation, which has donated more than $100 million over the last 10 years, aims to partner with organizations that are creating safer cities and equitable, thriving communities, and prioritizes support for underrepresented populations, including people of color and women. The Foundation focuses its giving in four key areas: 
Technology & Engineering Education
First Responder Programming
Disaster Relief
Employee Giving and Volunteerism
In addition, the Foundation aims to partner with organizations that align to our values of accountability, innovation, impact, diversity and inclusion.
The Foundation is one of the many ways in which our company lives out its purpose to help people be their best in the moments that matter.
About Motorola Solutions
Motorola Solutions is a global leader in public safety and enterprise security. Our solutions in land mobile radio communications, video security & access control and the command center, bolstered by managed & support services, create an integrated technology ecosystem to help make communities safer and businesses stay productive and secure. At Motorola Solutions, we're ushering in a new era in public safety and security.
Corporate Responsibility: At Motorola Solutions, we operate ethically, protect the environment and help foster public safety and thriving communities.
Contact Motorola Solutions Foundation
More from Motorola Solutions Foundation