Published 10-18-23
Submitted by Nasdaq
2023 NYC CLIMATE WEEK
Conference Recap
This year's inaugural edition of Nasdaq's NY Climate Week Conference brought together more than 300 professionals across our community, from corporates and investors to climate tech innovators, standards, rating and ranking organizations, and countless other expert functions across the ESG and Climate space.
In our panels, we explored the role of carbon markets in achieving net zero, best practices in navigating public discourse on ESG and climate, and the importance of ESG data quality and standardization across both investors and corporates.
Welcome Remarks - Introduction To Nasdaq's Annual NY Climate Week Conference 1
Fireside Chat With Sarah Keohane Williamson
The State Of ESG & Climate Today - Global Perspective
The State Of ESG & Climate Today - Local Perspective
General Session - Corporate Decarbonization
General Session -   Navigating Public Discourse And Delivering Your Best Climate Story
General Session - ESG Data Quality And Standardization In The Shifting ESG Disclosure Landscape
A Message From Randall Hopkins, Global Head Of Nasdaq Esg Solutions, And Janice Warren, Head Of ESG Reporting Product Innovation
Watch all keynotes and sessions here.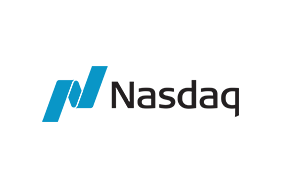 Nasdaq
Nasdaq
Nasdaq helps companies of all ESG maturity levels through a unique combination of technology, tools, data, insights, and capital market solutions. Our ESG Advisory Program provides a team of analysts to prioritize and guide your ESG efforts, as well as engage stakeholders to secure ESG capital. Nasdaq's easy-to-use SaaS solutions are purpose-built for ESG and simplify the process of ESG data capture, engagement, oversight, and disclosure. We offer greater piece of mind with risk management via auditability and assurance of data. These offerings are backed by our own experience as a public company, applying and honing these practices over our tenure as a market leader.
More from Nasdaq