Published 10-18-23
Submitted by Viatris
Viatris' Global Medical Lead for Central Nervous System (Mental Health), Kannan Subramaniam, sat down with Andrew Greenshaw, Professor of Psychiatry and Neuroscience at the University of Alberta, Canada and Global Leadership Council Member for the eMental Health International Collaborative (eMHIC). The eMHIC is comprised of a group of global leaders and subject matter experts, collaborating and sharing knowledge on all topics related to eMental health, to improve mental health outcomes for all populations. Viatris and eMHIC partner together to in many ways to address stigma within the mental health space. Some of the projects Viatris supports include partnering together to utilize digital health enablers to overcome stigma as well as providing educational grants for educational initiatives for clinicians, policymakers and those living with mental health conditions to better understand the conditions and resources that are available. Kannan summarizes their conversations below and includes recorded highlights.
World Mental Health Day is a global initiative that takes place annually in October and reminds us of the importance of addressing mental health issues and breaking the stigma surrounding them. It is well recognized that the prevalence of mental health challenges and associated stigma is on the rise. Combating this stigma and providing adequate support requires a collaborative effort from both the public and private sectors. Such multisectoral partnerships are a powerful tool in this endeavor, offering a unique opportunity to bridge the gaps in mental healthcare and create a more compassionate and understanding society.
The Importance of Awareness
One of the key aspects of addressing mental health stigma is raising awareness. When stakeholders come together to do this, the sum of the efforts is often greater than the individual contributions, meaning 1 + 1 makes 3. And that's why partnerships such as the one between Viatris and eMHIC are so critical. This partnership aims to shed light on mental health issues and their impact on individuals and society as a whole; to challenge misconceptions and stereotypes and encourage open conversations about mental health.
Understanding the Stigma
Stigma surrounding mental health is a pervasive issue that affects millions worldwide. It manifests in various ways, from discrimination and prejudice to silence and shame. Stigma exists for the person with lived experience, within their families and communities, but also within healthcare professionals and others who care for people with mental health conditions. These attitudes often prevent individuals from seeking help, further exacerbating their conditions and making it harder for society to understand the significance of mental health. Through Viatris' collaboration with eMHIC, the partnership is setting up fireside chats to assess the potential reach of digital tools to increase mental health literacy, with the ultimate intent of reducing stigma. They will amplify the message that seeking help for mental health issues is not a sign of weakness but a courageous step towards healing.
Partnering to Support Gaps in Scientific Knowledge
Viatris and eMHIC are also collaborating to identify and understand gaps in scientific knowledge and clinical practice. For example, the inseparable nature of mental and physical health challenges. A series of webinars will address these gaps and highlight how digital health solutions can improve or better bridge them. This educational series will not only create a more educated and supported workforce but also share the powerful message that mental health matters.
World Mental Health Day serves as a reminder that the need to eliminate mental health stigma is ongoing, and collective efforts are essential. Partnerships such as the one between Viatris and eMHIC offer a promising avenue to combat stigma effectively. This partnership intends to promote awareness, educate the healthcare workforce, and leverage digital innovation to create a society that supports and understands mental health. Through this power of collaboration, important work is being done to break down the barriers that prevent individuals from seeking the help they need and deserve.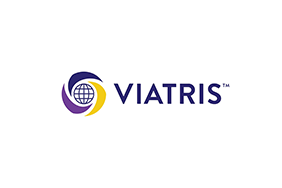 Viatris
Viatris
Viatris Inc. (NASDAQ: VTRS) is a global healthcare company empowering people worldwide to live healthier at every stage of life. We provide access to medicines, advance sustainable operations, develop innovative solutions and leverage our collective expertise to connect more people to more products and services through our one-of-a-kind Global Healthcare Gateway®. Formed in November 2020, Viatris brings together scientific, manufacturing and distribution expertise with proven regulatory, medical, and commercial capabilities to deliver high-quality medicines to patients in more than 165 countries and territories. Viatris' portfolio comprises more than 1,400 approved molecules across a wide range of therapeutic areas, spanning both non-communicable and infectious diseases, including globally recognized brands, complex generic and branded medicines, and a variety of over-the-counter consumer products. With more than 38,000 colleagues globally, Viatris is headquartered in the U.S., with global centers in Pittsburgh, Shanghai and Hyderabad, India. Learn more at viatris.com and investor.viatris.com, and connect with us on Twitter at @ViatrisInc, LinkedIn, Instagram and YouTube.
More from Viatris