Published 10-18-23
Submitted by SAP

"The pace of change has never been this fast, yet it will never be this slow again," said Canadian Prime Minister Justin Trudeau when speaking about technology a few years ago. Today, this sentiment can equally be applied to planetary and social change. And businesses are, understandably, struggling to keep up.
SAP understands this urgency and is ready to help. Our daily conversations with customers have shown us what they need and expect when managing environmental, social, and governance (ESG) data and emissions footprints. One thing is clear: the speed and agility of cloud delivery combined with the ability to integrate sustainability data into the core enterprise resource planning (ERP) system will optimize customers' sustainability and financial performance and form the foundation for their future business success.
Sustainability Footprint and ESG Data Management Now Available in RISE with SAP
With the new premium plus edition for RISE with SAP S/4HANA Cloud, private edition, customers can accelerate innovation, infuse artificial intelligence (AI) capabilities, adapt to market changes, and address complex, evolving ESG regulations and reporting requirements. With the inclusion of SAP Sustainability Footprint Management and SAP Sustainability Control Tower in the premium plus edition, organizations can gain significantly enhanced sustainability outcomes.
SAP Sustainability Footprint Management allows organizations to get highly granular footprint calculations on product and corporate emissions across scope 1, 2, and 3, gaining detailed carbon footprint insights. With emissions data embedded beside operational and financial data in SAP S/4HANA Cloud, business functions including procurement, supply chain, operations, and finance can see the broader context of their sustainability impacts, enabling better business decisions.
With SAP Sustainability Control Tower, organizations can combine different data sources for one trusted view of their ESG data. By automating the collection and integration of sustainability data, companies can set targets to steer their business to achieve sustainability goals holistically, monitor progress and gain actionable insights from dependable data, and enhance trust by establishing robust and auditable ESG reporting to global standards. 

SAP Sustainability Footprint Management and SAP Sustainability Control Tower are built on SAP Business Technology Platform (SAP BTP) and can seamlessly integrate with SAP S/4HANA Cloud. With a cloud deployment, both solutions receive ongoing innovation updates, a critical benefit particularly when facing a global set of evolving ESG regulatory standards. Other benefits include leveraging automation – and soon AI – to help simplify compliance, reporting, and auditability.
The Foundations of a Green Ledger in the Cloud
SAP S/4HANA Cloud, SAP Sustainability Footprint Management, and SAP Sustainability Control Tower are the building blocks of your sustainability stack. They can provide a path to the green ledger concept, where companies can treat carbon like money, managing the carbon entering and leaving their systems and balancing their "carbon books" the same way they balance their financial books.
Harnessing quality data worthy of the green ledger will take time. But organizations need to start now to be prepared. By integrating sustainability data in the cloud, they can gain insights to steer towards a low-carbon business model, avoiding manual reliance on spreadsheets across differing sources of data and disparate lines of business.
Future-Proofing Agile Innovation with the Cloud
It is our mission to support customers in pursuing sustainability-focused opportunities and innovation, preparing to mitigate climate and social-related risks, and driving long-term business value. With our cloud-driven innovations, we help customers build the foundation for the evolution of their long-term sustainability strategies by giving them the tools to be agile and responsive, maintain control of integration and data flows, and master the complexity of sustainability challenges – and to achieve our collective goal of creating a more sustainable world. 
To learn more, read "SAP Diversifies Cloud Offerings to Accelerate Customer Innovation" and visit https://www.sap.com/sustainability.html.
Sophia Mendelsohn is chief sustainability and commercial officer and co-GM for SAP Sustainability. 
Gunther Rothermel is chief product officer and co-GM for SAP Sustainability.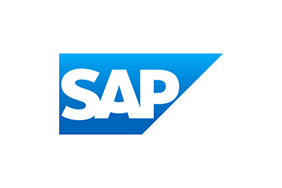 SAP
SAP
SAP's strategy is to help every business run as an intelligent, sustainable enterprise. As a market leader in enterprise application software, we help companies of all sizes and in all industries run at their best: SAP customers generate 87% of total global commerce. Our machine learning, Internet of Things (IoT), and advanced analytics technologies help turn customers' businesses into intelligent enterprises. SAP helps give people and organizations deep business insight and fosters collaboration that helps them stay ahead of their competition. We simplify technology for companies so they can consume our software the way they want – without disruption. Our end-to-end suite of applications and services enables business and public customers across 25 industries globally to operate profitably, adapt continuously, and make a difference. With a global network of customers, partners, employees, and thought leaders, SAP helps the world run better and improve people's lives.
More from SAP