Published 10-17-23
Submitted by KeyBank
High school students in Pittsburgh and Cleveland recently wrapped up a summer of conservation improving local green spaces and parks. The students worked as crew members for the Student Conservation Association (SCA), funded by a KeyBank Foundation grant of $300,000. The generous support is part of KeyBank's investment into the communities it serves and demonstrates its ongoing commitment to climate action and environmental justice.
In total, SCA crews, supported by the KeyBank Foundation, improved over 13,700 feet of trail and educated 815 local youth in Pittsburgh and Cleveland about environmental education and conservation.
SCA is the largest provider of hands-on environmental conservation programs for youth and adults. Program participants protect and restore national parks, marine sanctuaries, cultural landmarks and community green spaces at various locations across the country. After working with the SCA, program participants emerge with increased environmental awareness, social responsibility and leadership skills.
Through its Urban Green Program, the SCA provides young people with paid green jobs. Pittsburgh is home to the SCA's largest and longest-running program for high schoolers, which provides youth with a 6-week summer job doing hands-on conservation work in city parks and community green spaces.
This summer in Pittsburgh, The Tree Pittsburgh Roving Crew worked in partnership with Tree Pittsburgh, an environmental non-profit dedicated to restoring and protecting Pittsburgh's urban forest. Some of their accomplishments include improving 150 feet of trail and 800 feet of shoreline and planting nearly 50 trees and wildflowers.
At Riverview Park, a student crew worked on the Wissahickon Trail. This work was necessary to create a more walkable and bike able trail, and to stop future water damage from pooling and flowing. Together, the team improved 139 feet of trail and built and maintained eight new structures.
"KeyBank is so proud of the work the student crews accomplished this summer in Pittsburgh," said Vic Laurenza, KeyBank's Western Pennsylvania Market President. "We are grateful for their dedication to improving communities and leaving Pittsburgh better for the next generation."
Watch the video above to see an overview of the work completed this summer.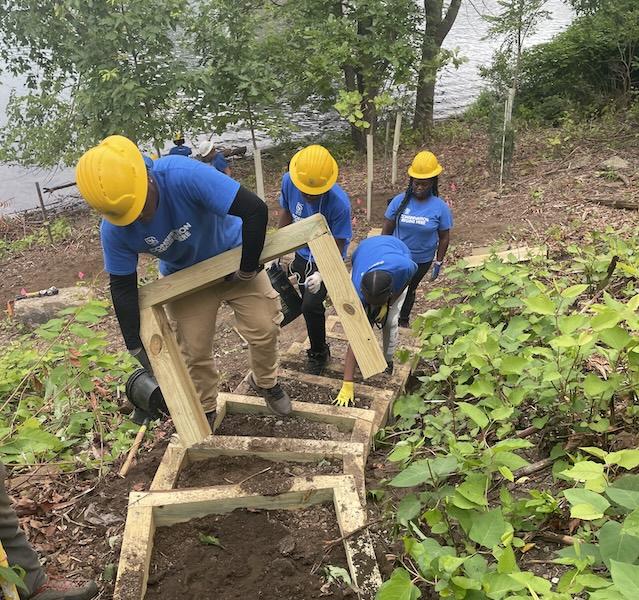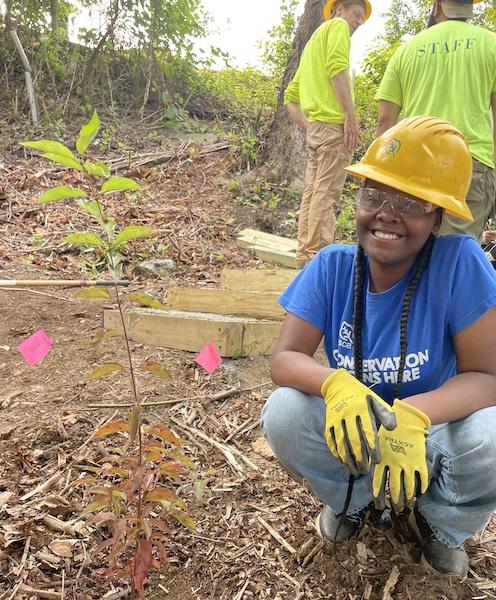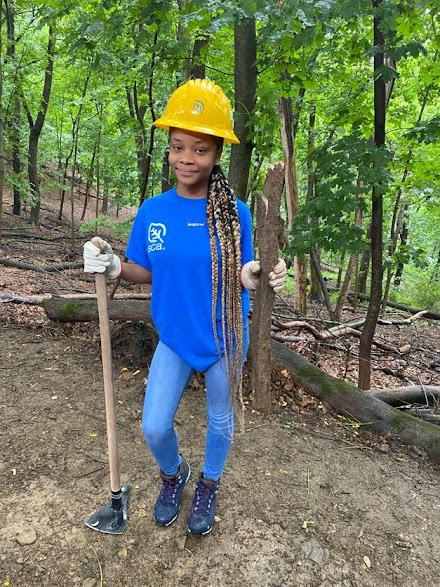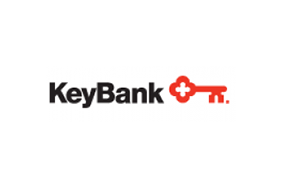 KeyBank
KeyBank
KeyCorp's roots trace back 190 years to Albany, New York. Headquartered in Cleveland, Ohio, Key is one of the nation's largest bank-based financial services companies, with assets of approximately $176.2 billion at March 31, 2021. Key provides deposit, lending, cash management, and investment services to individuals and businesses in 15 states under the name KeyBank National Association through a network of approximately 1,100 branches and more than 1,400 ATMs. Key also provides a broad range of sophisticated corporate and investment banking products, such as merger and acquisition advice, public and private debt and equity, syndications and derivatives to middle market companies in selected industries throughout the United States under the KeyBanc Capital Markets trade name. For more information, visit https://www.key.com/. KeyBank is Member FDIC. 
More from KeyBank