Published 10-17-23
Submitted by Keysight Technologies

At Keysight, we empower innovators to explore, design, and bring world-changing technologies to life. As a trusted partner, we work with our customers and the broader technology ecosystem to understand and shape the future of transformation. As part of this commitment, we hold numerous events, including our annual Keysight World conference that took place this summer, where we assembled a mix of visionaries, researchers and industry leaders to discuss evolving and emerging technology trends.
Attention was focused on the metaverse, software-defined vehicles (SDVs), non-terrestrial networks (NTNs), and AI-driven digital healthcare. If you were unable to attend, we have an on-demand library of every session that you can peruse at your leisure. However, for those short of time, I wanted to recap the key takeaways and some of the findings from a survey of attendees.
Into the Metaverse with 5G and 6G ​
The metaverse's foundation is compute; when combined with the connectivity that 5G and eventually 6G provide, the possibilities are endless. The traditional boundaries defined by geography or location will disappear. It will help connect us in ways we've only begun to imagine. This was validated as over 50% of attendees plan to invest in 5G and 5G-advanced for metaverse development. In addition, nearly 40% expect AI to deliver a fully immersive experience within the next 3-5 years, with 44% citing latency as the most critical enabling factor.
Autonomous Vehicles: The Path Forward
SDVs are the next critical evolution in the automotive industry's journey toward full autonomy. However, as cars have more software and technology embedded, the testing burden continues to increase to ensure the vehicle performs exactly as expected, meeting the necessary safety standards under every possible scenario. Each potential permutation, from snow-covered streets to a child running onto the road, requires evaluation before autonomous driving becomes ubiquitous. This is a seismic challenge. And, of course, every software or system update needs evaluation once the car hits the road.
60% of attendees believe that radar, cameras, wireless communications and audio monitoring are vital to enable assisted or driverless cars to be more aware of their surroundings. And 43% believe AI-based systems like neural networks are required to enable quick and effective decisions around road users. However, over half think regulations are lagging and must catch up.
NTNs: The Future of Space Networks
NTNs will eliminate connectivity challenges associated with industries such as the mission-critical aerospace and defense sector. NTNs augmenting terrestrial networks create possibilities for connectivity and new applications for a space-based internet of things. In addition, it will connect remote locations like Alaska, where establishing ground infrastructure is not economically viable or physically possible.
NTNs offer a world of possibilities when network operators and satellite providers collaborate, share knowledge, and develop new ways to bring services to the end users, reshaping our world in ways we can only begin to imagine. Attendees cited that regulations and Doppler shift are the biggest challenges to overcome for 5G NTN.
Digital Healthcare: Delivering Personalized Care
AI-driven digital healthcare and devices promise to drastically improve disease prediction, diagnosis, treatment, and patient outcomes. As the industry strives to enhance results, digital healthcare continues to gather momentum to drive up efficiency and shift from hospital-centric to more personalized and precise medicine. However, some underlying issues exist before individualized healthcare at scale can be realized.
Almost 50% of Keysight World attendees view data privacy as the leading concern with digital healthcare products. More than a third stated that industry standards and the maturity of applications are critical in order to have the confidence to rely on everyday digital health devices like cell phones or smartwatches.
Technology Innovation
Every technology ushers in new capabilities that were unthinkable before. The relentless pace of transformation will continue, offering pathways to accelerate innovation. The four trends explored during Keysight World highlight only a snapshot of what is possible in the coming years.
It's clear from the discussions that there are various interoperability, safety, and security challenges to overcome, requiring collaboration across the ecosystem, and adherence to industry standards. There is more work ahead before these technologies can realize their full potential, but organizations should prepare to capitalize on them now. Keysight can help you navigate this brave new world today. Find out more here.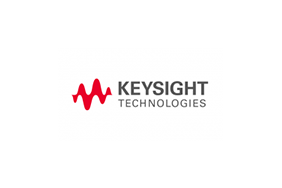 Keysight Technologies
Keysight Technologies
At Keysight (NYSE: KEYS), we inspire and empower innovators to bring world-changing technologies to life. As an S&P 500 company, we're delivering market-leading design, emulation, and test solutions to help engineers develop and deploy faster, with less risk, throughout the entire product lifecycle. We're a global innovation partner enabling customers in communications, industrial automation, aerospace and defense, automotive, semiconductor, and general electronics markets to accelerate innovation to connect and secure the world. Learn more at Keysight Newsroom and www.keysight.com.
More from Keysight Technologies