Published 10-17-23
Submitted by Duke Energy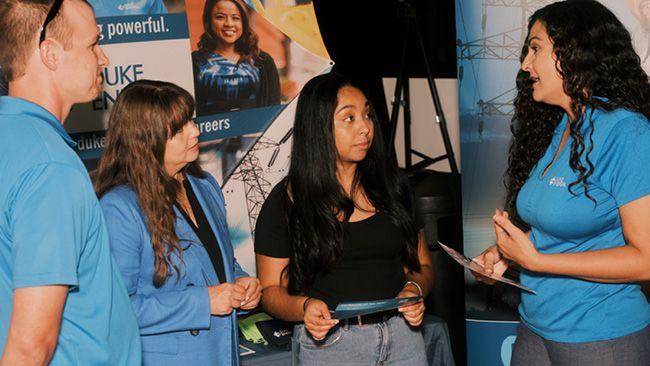 Funds provide professional development and scholarship opportunities to empower Hispanic students in central Florida
ST. PETERSBURG, Fla., October 17, 2023 /CSRwire/ - As Hispanic Heritage Month celebrations continue throughout Florida and beyond, the Duke Energy Foundation is committing $75,000 to the Hispanic Heritage Scholarship Fund to create educational opportunities for Hispanic students in central Florida.
The grant will help Hispanic Heritage Scholarship Fund provide college scholarships for local Hispanic students and expand the number of professional development workshops to support transitioning to the workforce. A large portion of the grant will be used to award eight additional scholarships, with the remaining dollars to be used for Hispanic Heritage Scholarship Fund's annual scholarship award ceremony in October.
"At Duke Energy, we understand the importance of an empowered, diverse workforce because it makes us stronger as a company and allows us to connect with our customers and communities," said Melissa Seixas, Duke Energy Florida state president.
"By supporting organizations like the Hispanic Heritage Scholarship Fund and providing diverse students with educational opportunities, we are helping students of all backgrounds and abilities to develop the critical life skills to reach their full potential and contribute to a vibrant and diverse workforce," said Seixas.
Since 2000, the scholarship fund and its partners have awarded 494 Hispanic Heritage Scholarships totaling more than $2 million. For nearly a decade, Duke Energy Florida and its Foundation have provided about $230,000 in scholarships and sponsorships to support the Hispanic Heritage Scholarship Fund.
"We are so grateful to Duke Energy for their steadfast support that continues to cement our successful collaboration," said Yamile Luna, Hispanic Heritage Scholarship Fund board chair. "This support allows us to further our vision of growth and economic impact from Hispanic scholars pursuing their educational goals in central Florida."
The annual scholarship award ceremony is dedicated to celebrating the scholarship recipients and formally introducing them to the central Florida community. The event provides an opportunity for more than 300 attendees, including educational partners, event and organization funders, community leaders, and scholarship recipients and their guests, to learn about the value of community collaboration.
The annual award ceremony will be held at noon on Oct. 11, 2023, at the Hyatt Regency Orlando. For information about the event, email info@hhsfmo.org.
Duke Energy Florida
Duke Energy Florida, a subsidiary of Duke Energy, owns 10,500 megawatts of energy capacity, supplying electricity to 1.9 million residential, commercial and industrial customers across a 13,000-square-mile service area in Florida.
Duke Energy Foundation
The Duke Energy Foundation provides more than $30 million annually in philanthropic support to meet the needs of communities where Duke Energy customers live and work. The foundation is funded by Duke Energy shareholders.
Hispanic Heritage Scholarship Fund
The Hispanic Heritage Scholarship Fund is dedicated to investing in the college education of Hispanic youth in Central Florida. Our scholarships, student workshops and events are designed to help students earn their bachelor's degrees, develop critical life skills, and connect to the local community.
Duke Energy media contact: Audrey Stasko
Media line: 800.559.3853
Twitter: @DE_AudreyS
Hispanic Heritage Fund media contact: Carolin Requiz Smith
Phone: 317.457.6482
Email: carolin@hhsfmo.org
View original content here.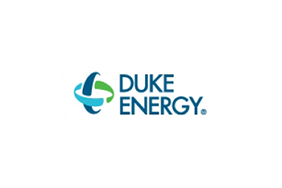 Duke Energy
Duke Energy
Duke Energy (NYSE: DUK), a Fortune 150 company headquartered in Charlotte, N.C., is one of America's largest energy holding companies. Its electric utilities serve 8.2 million customers in North Carolina, South Carolina, Florida, Indiana, Ohio and Kentucky, and collectively own 50,000 megawatts of energy capacity. Its natural gas unit serves 1.6 million customers in North Carolina, South Carolina, Tennessee, Ohio and Kentucky. The company employs 27,600 people.
Duke Energy is executing an ambitious clean energy transition to achieve its goals of net-zero methane emissions from its natural gas business by 2030 and net-zero carbon emissions from electricity generation by 2050. The company has interim carbon emission targets of at least 50% reduction from electric generation by 2030, 50% for Scope 2 and certain Scope 3 upstream and downstream emissions by 2035, and 80% from electric generation by 2040. In addition, the company is investing in major electric grid enhancements and energy storage, and exploring zero-emission power generation technologies such as hydrogen and advanced nuclear.
Duke Energy was named to Fortune's 2023 "World's Most Admired Companies" list and Forbes' "World's Best Employers" list. More information is available at duke-energy.com. The Duke Energy News Center contains news releases, fact sheets, photos and videos. Duke Energy's illumination features stories about people, innovations, community topics and environmental issues. Follow Duke Energy on Twitter, LinkedIn, Instagram and Facebook.
More from Duke Energy