Published 10-17-23
Submitted by Southwire
Southwire's commitment to diversity, equity and inclusion (DEI) goes beyond what happens in the workplace and extends into the communities in which its team members work and live across its entire footprint. As Southwire powers forward and establishes itself as an organization that is intently focused on DEI, the company has released its first DEI report.
The report focuses on 2022 results and openly communicates Southwire's ongoing commitment to DEI. At the same time, Southwire is releasing a new version of its DEI website, updating its mission statement and refining its areas of focus — all of which are bold steps for a private company. The report and new website updates can both be found here.
"We recognize that this is a unique moment in our DEI journey at Southwire, one in which we have the opportunity to stand tall as an industry leader," said Rich Stinson, Southwire's president and CEO. "As we continue to mature, we want every team member to have the knowledge and tools necessary to embed these DEI principles into their daily activities, and by continuing to empower, value and diversify our workforce, I'm confident that we will build upon our momentum and position Southwire to be generationally sustainable for the next 100 years and beyond."
In recent years, Southwire has executed its DEI strategy through seven areas of focus: Employee Resource Groups (ERGs), Inclusive Recruiting, Talent Development, Suppliers, Giving Back, Advocacy and External Partnerships. The report focuses on key metrics within those areas of focus.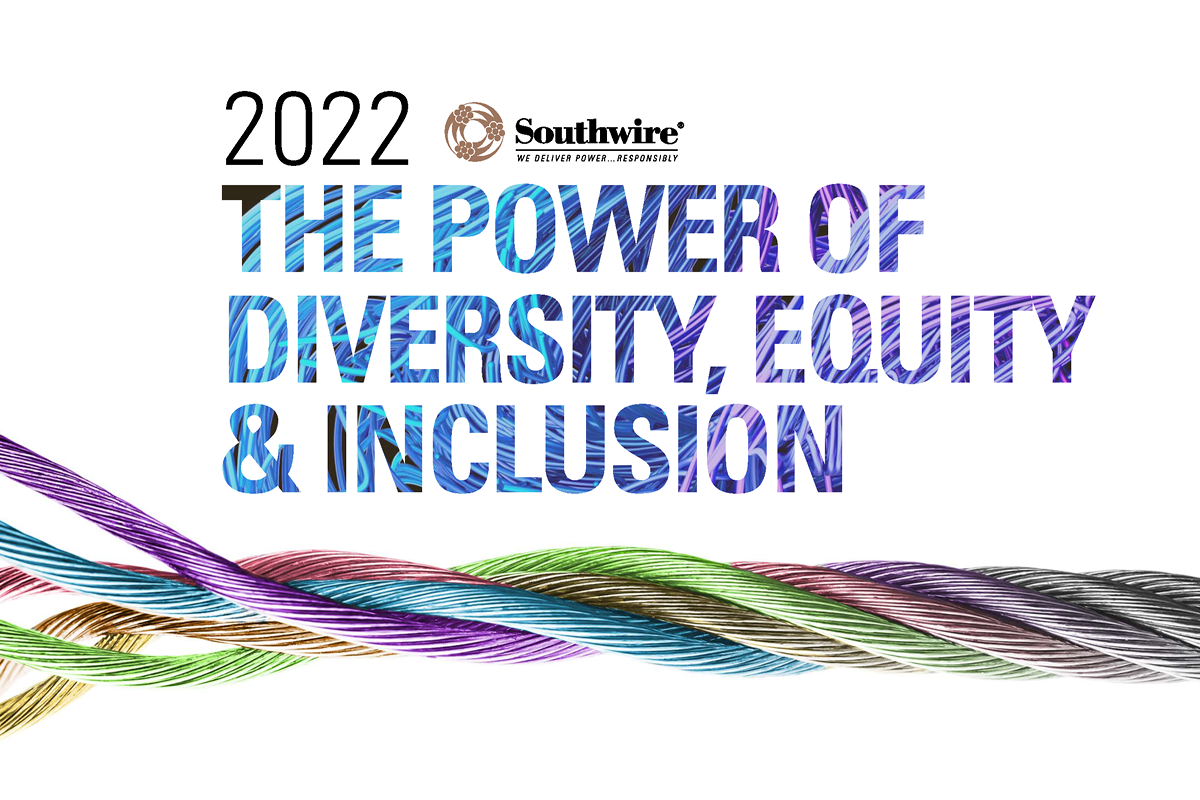 Southwire has continued to invest and promote ERGs by supporting an inclusive culture and providing opportunities for networking, engagement and professional development across its locations in Canada, Honduras, Mexico and the United States. The company's efforts in this space have contributed to Southwire receiving multiple awards, including being recognized as a Top 10 Enterprise-Wide ERG recipient for the 2022 Diversity Impact Awards.
Over the past four years, Southwire has accelerated its commitment to DEI by focusing on its pipeline development, inclusive recruitment and external partnerships. The company is committed to supporting a more inclusive workplace for team members, communities and society at large. Southwire has worked to hire more women, individuals from underrepresented communities (URCs) and veterans, and for the fourth consecutive year, was recognized by DiversityJobs.com as a Top Diversity Employer.
As Southwire advances its DEI strategy, the company will continue to focus on creating an inclusive ONE Southwire culture. Looking toward 2023 and beyond, its areas of focus will transition to People Leaders, Inclusive Workforce, ERGs, Reputation and Community, Equity and Governance and Value and Supply Chain.
"At Southwire, we power progress. Our commitment to diversity, equity and inclusion is essential to our strategic plan, to create generational sustainability and continued growth in our industry," said Cara Herzog, Chief DEI Officer. "We are an organization poised for tremendous growth, and an essential piece of that growth is our ability to attract, retain and engage a diversified workforce. We will continue to lead with our actions to influence positive change — not only for us but for our entire industry."
For more Southwire news, visit www.southwire.com/newsroom.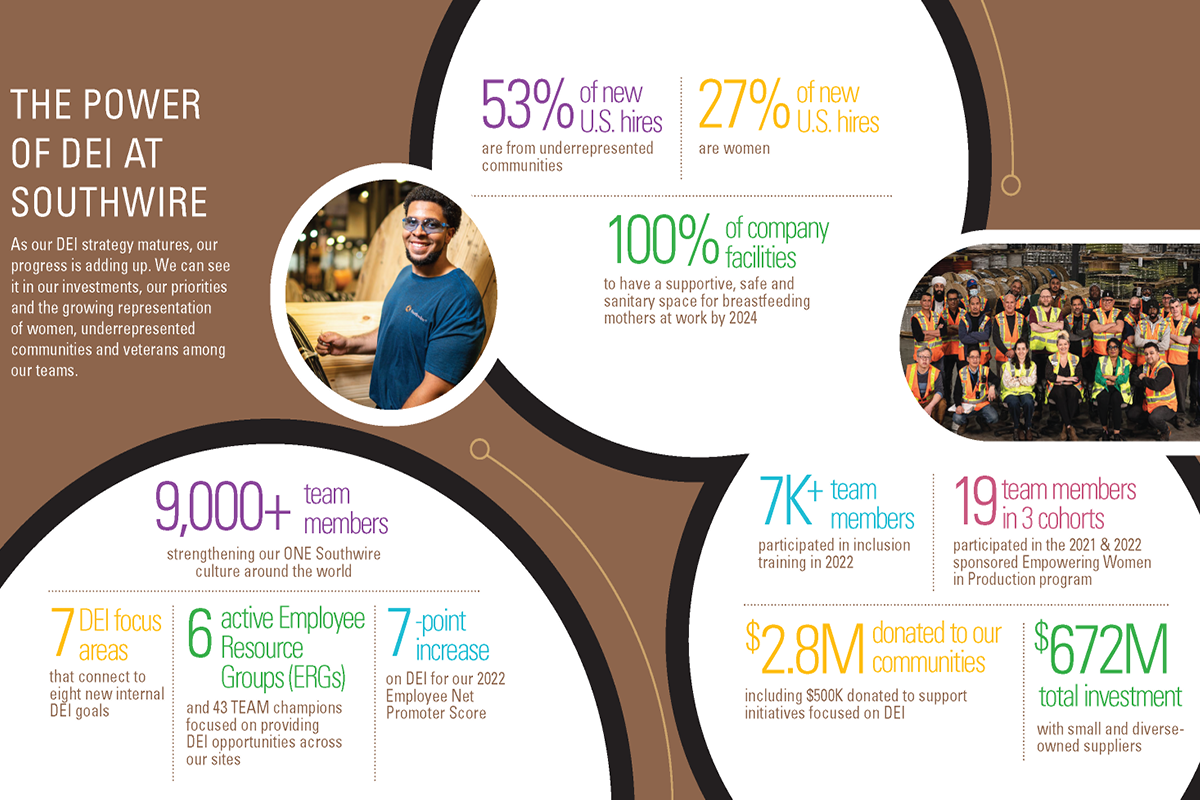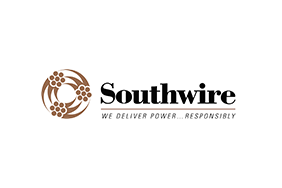 Southwire
Southwire
A leader in technology and innovation, Southwire Company, LLC is one of North America's largest wire and cable producers and an emerging influence in many important electrical markets. Southwire and its subsidiaries manufacture building wire and cable, utility products, metal-clad cable, portable and electronic cord products, OEM wire products and engineered products. In addition, Southwire supplies assembled products, contractor equipment, electrical components, hand tools and jobsite power and lighting solutions, and the company provides a variety of field and support services to customers around the world. For more information about Southwire's products, its community involvement and its vision of sustainability, visit www.southwire.com.
More from Southwire