Published 10-16-23
Submitted by Mary Kay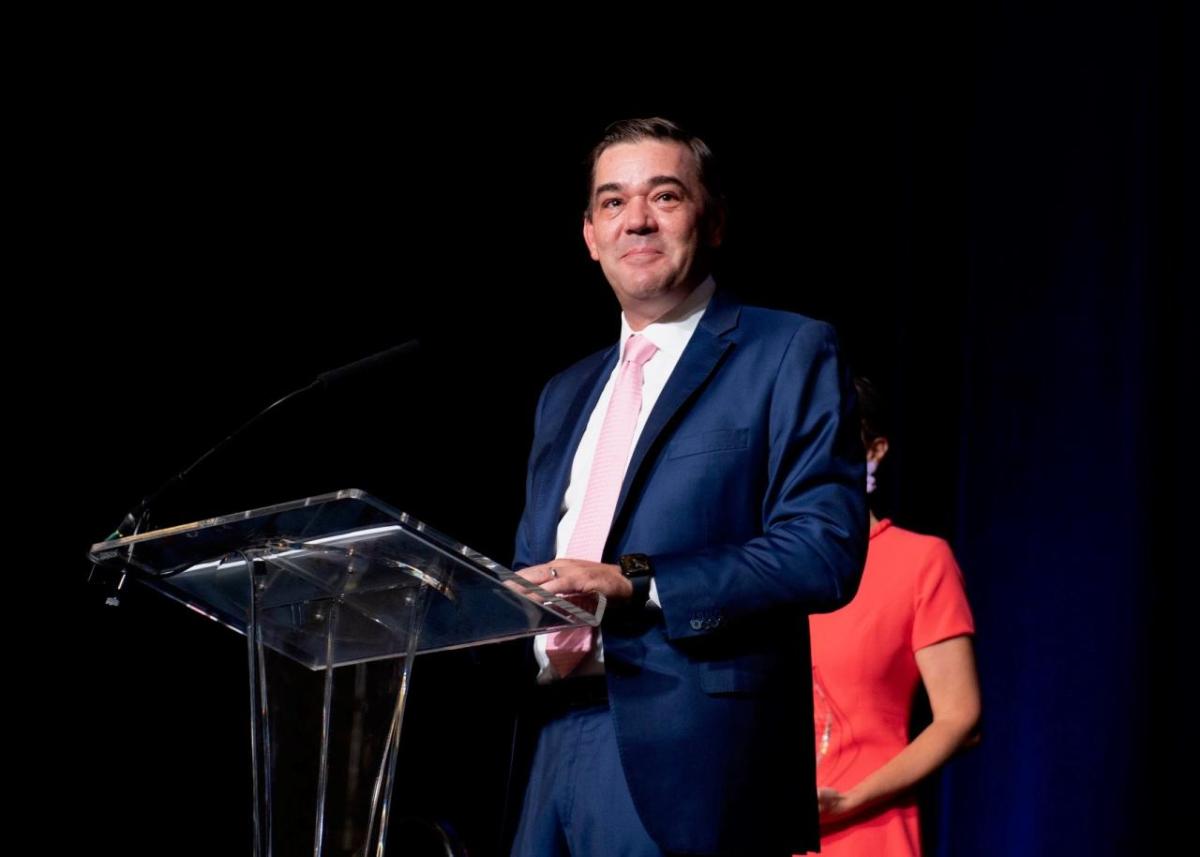 The Family Place, Texas' leading provider of family violence services, celebrated its 27th Annual Texas Trailblazer Awards luncheon On October 10, where Mary Kay Inc. CEO Ryan Rogers was awarded the prestigious Texas Trailblazer Award. The event, held at the Hilton Anatole Dallas, recognized Rogers for his unwavering commitment to enriching women's lives in Texas and around the world.
Ryan Rogers, the grandson of the iconic beauty brand founder Mary Kay Ash, has been instrumental in upholding and advancing the mission of the Mary Kay Ash Foundation. Since its inception in 1996, the foundation has donated over $92 million to causes that resonate deeply with the brand's ethos - women's cancer research and the fight against domestic violence. These funds have been pivotal in supporting women's shelters, domestic violence service providers, and groundbreaking cancer research programs across the United States.
The luncheon, co-chaired by Lindsay Jacaman and Holly Krug, was emceed by NBC5 anchor Meredith Land. Actress Brooke Shields served as keynote speaker.
In addition to Rogers' accolade, the event spotlighted other luminaries. Dallas Police Chief Eddie Garcia and State Representative Victoria Neave Criado were honored with the Legislative Impact Award for their instrumental role in the creation of Texas House Bill 5202. This transformative law, signed on June 11, establishes a violent offender database, a crucial tool in the fight against repeat violent offenses.
"Ryan Rogers' dedication to combating domestic violence and fostering positive change is truly commendable," said Family Place CEO Mimi Sterling. "His commitment to perpetuating a legacy of genuine community impact has empowered numerous domestic violence survivors to reclaim their lives with newfound strength and hope."
Rogers now stands alongside past Texas Trailblazers Award luminaries such as former Congresswoman Eddie Bernice Johnson, Paige Flink, Gloria Campos, Charlotte Jones, Lynn McBee, and Dr. Michael Sorrell.
Under Rogers' leadership, Mary Kay continues to champion causes that uplift and support women, staying true to his grandmother's vision of enriching women's lives everywhere.

Mary Kay
Mary Kay
Then. Now. Always. One of the original glass ceiling breakers, Mary Kay Ash founded her dream beauty brand in Texas in 1963 with one goal: to enrich women's lives. That dream has blossomed into a global company with millions of independent sales force members in more than 35 countries. For 60 years, the Mary Kay opportunity has empowered women to define their own futures through education, mentorship, advocacy, and innovation. Mary Kay is dedicated to investing in the science behind beauty and manufacturing cutting-edge skincare, color cosmetics, nutritional supplements, and fragrances. Mary Kay believes in preserving our planet for future generations, protecting women impacted by cancer and domestic abuse, and encouraging youth to follow their dreams. Learn more at marykayglobal.com, find us on Facebook, Instagram, and LinkedIn, or follow us on Twitter.
More from Mary Kay