Published 10-16-23
Submitted by Baker Tilly

The inaugural year of our firm's scholarship opens new doors for five ambitious, talented students.
The Baker Tilly Foundation created the Now for Tomorrow Scholarship in honor of our firm's 90th anniversary, expressing our core value of Stewardship and looking to the future of our profession. The scholarship supports the foundation's key pillar of education and helps advance equity in the professional services sector by supporting students of color with a three-year scholarship of up to $30,000 per student.
In addition to ongoing development, mentoring and networking opportunities, scholars will be able to complete an internship with our firm, with the potential to join Baker Tilly full time. They can also serve as Baker Tilly ambassadors amongst their campus peers.
Meet our first class of scholars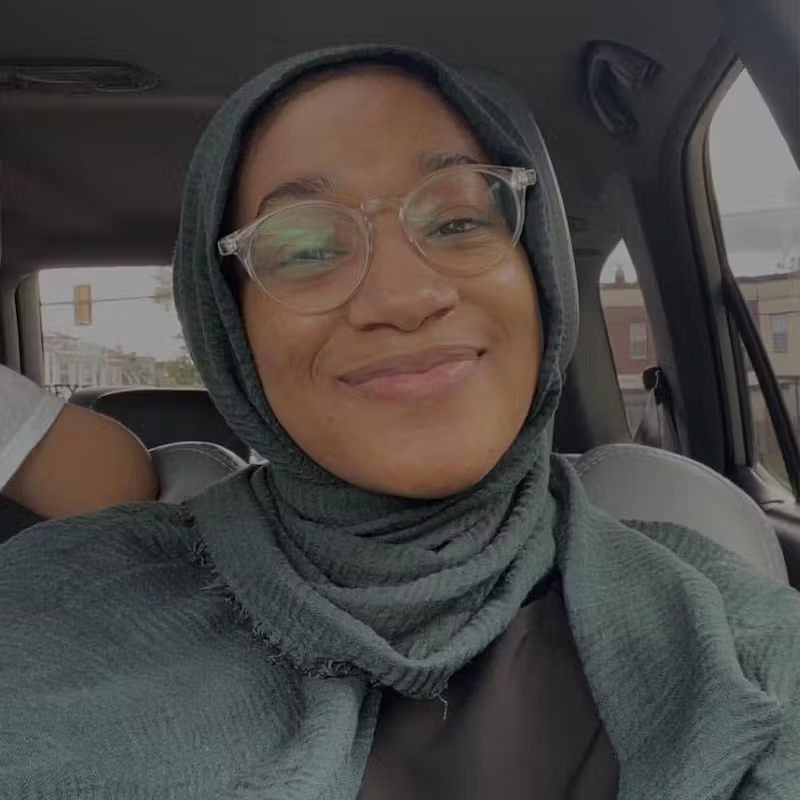 Hamida Sanford
Originally from Philadelphia, Hamida Sanford is a junior studying accounting within the Fox School of Business at Temple University. Hamida plans to graduate in 2024 and receive her CPA license in 2025.
Hamida serves on the Fox School of Business Dean's Student Advisory Council to help plan alumni panels and days of service.
"I'm extremely grateful for this scholarship! It has helped lessen the financial burden of school and allows me to focus on my studies and ultimately, become a CPA," Hamida said.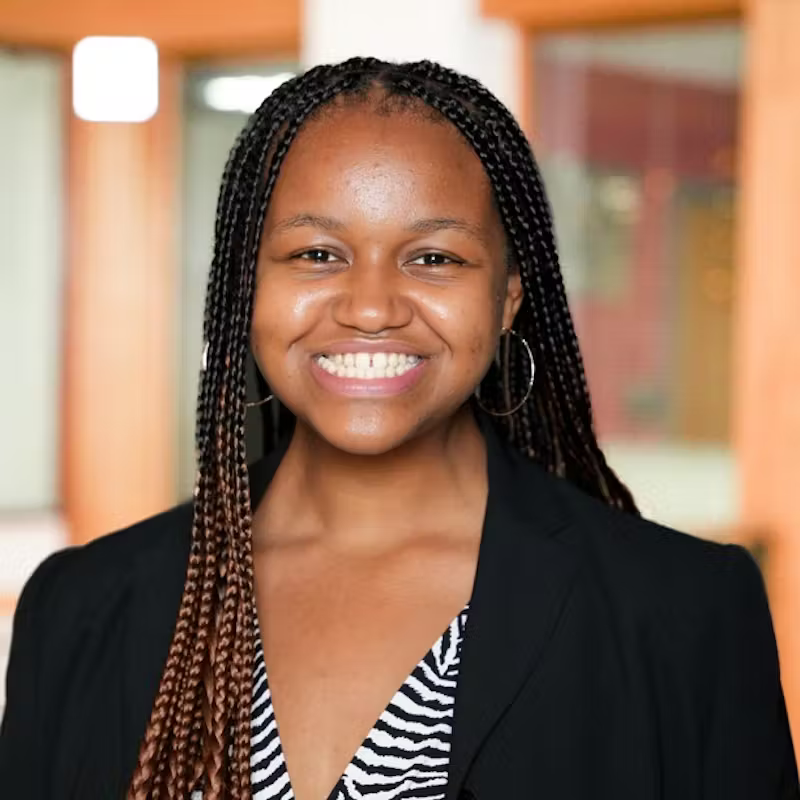 Maya Moore
Maya Moore is from Allentown, Pennsylvania and is a sophomore majoring in business management in the Robert H Smith School of Business at the University of Maryland (College Park). She plans to double minor in Spanish and sustainability. She anticipates graduating in 2025 and is passionate about diversity and inclusion initiatives.
Maya volunteers as co-chair of the Women's Empowerment Institute at Maryland Smith, works as a mentor for incoming freshman, and serves as director of events for the National Association of Black Accountants. She is also a member of the Alpha Lambda Delta Honors Society.
"Last year, my family suffered from financial issues due to the pandemic – nevertheless, they decided to gather their funds and help me pay the cost of my tuition," Maya said. "With the Now for Tomorrow Scholarship, I can reduce some of the burden of paying for my education from my family."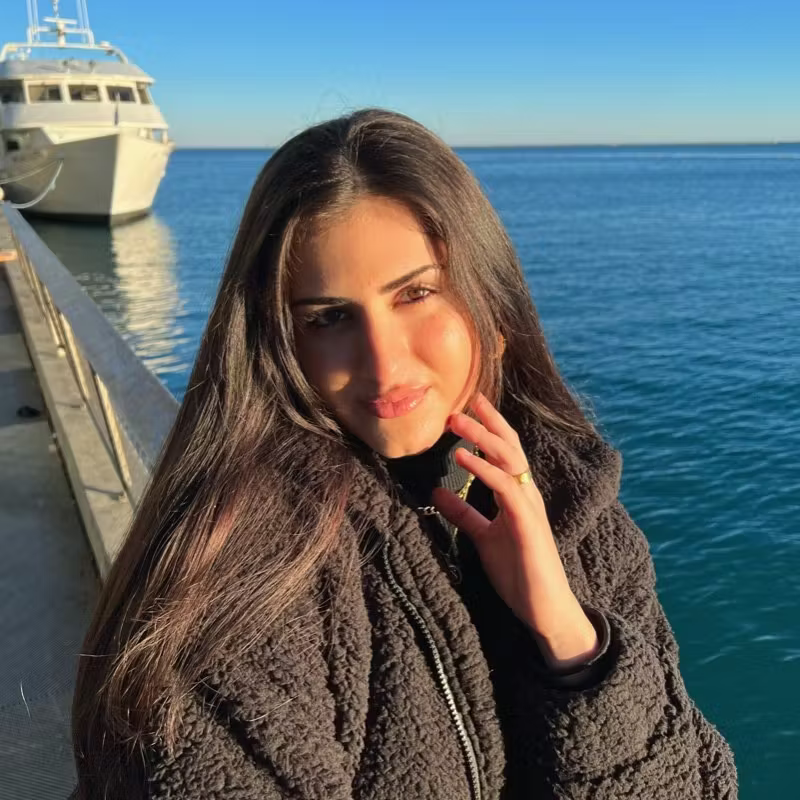 Niaz Mousavi
Niaz Mousavi is from Brookfield, Wisconsin and studying accounting at the University of Wisconsin–Milwaukee's Lubar College of Business. She anticipates graduating in 2024.
On top of her studies, Niaz also works 30 hours a week and plans to join several clubs this semester.
"The Now for Tomorrow Scholarship means so much to me, as it helps me financially and takes a huge weight off my shoulders and my family's shoulders as well," Niaz said.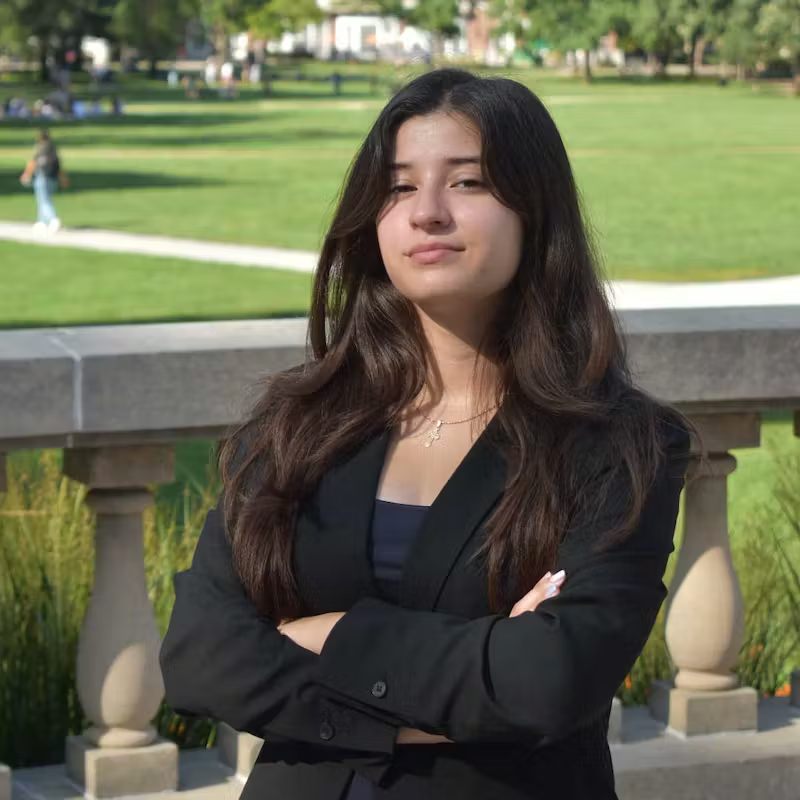 Maddy Rodriguez
A Champaign, Illinois resident, Maddy Rodriguez is an accounting major at the University of Illinois Urbana-Champaign Gies College of Business. She will graduate in 2024.
Maddy serves as vice president of the Eastern European Illini student organization and professional development chair in the Prospanica UIUC, and participates in the Society of Women in Business, Accounting Club, UNICEF at UIUC, and American Latino Professionals for America (ALPFA) UIUC. She also works as a research assistant for the Gies Business Research Lab and a business administration professor.
"This scholarship does so much for me," Maddy said. "Instead of feeling like I have to get more scholarships and more jobs, I can take a step back and prioritize my academic performance."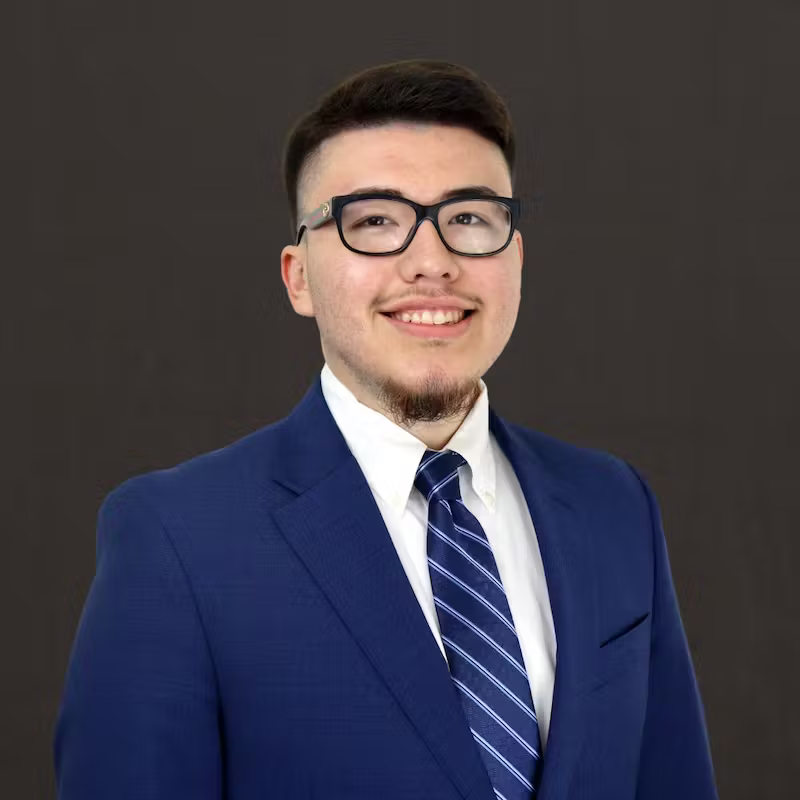 Jose Mondragon
Jose Mondragon is majoring in accounting at the University of Texas at Dallas. He's highly involved with UT-Dallas's chapter of the Association of Latino Professionals for America and helps organize service events and professional development opportunities. He's also been accepted into UT-Dallas's Professional Program in Accounting (PPA), which provides students the opportunity to obtain a Master's in Accounting in one year after successful completion of their Bachelor's in Accounting, making them CPA eligible.
For Jose, the Now for Tomorrow Scholarship eased the financial stress associated with college, helping him focus on learning.
"As a first-generation college student, I had no blueprint for how the college process works or how to pay for things," Jose said. "The scholarship took that burden away so I can spend more time focusing on studying and completing an internship this summer."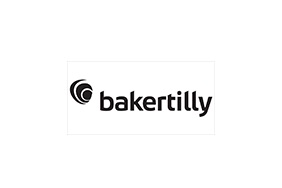 Baker Tilly
Baker Tilly
Baker Tilly US, LLP (Baker Tilly) is a leading advisory CPA firm, providing clients with a genuine coast-to-coast and global advantage in major regions of the U.S. and in many of the world's leading financial centers – New York, London, San Francisco, Los Angeles and Chicago. Baker Tilly is an independent member of Baker Tilly International, a worldwide network of independent accounting and business advisory firms in 145 territories, with 41,000 professionals and a combined worldwide revenue of $4.7 billion. Visit bakertilly.com or join the conversation on LinkedIn, Facebook and Instagram. 
More from Baker Tilly