Published 10-13-23
Submitted by Quest Diagnostics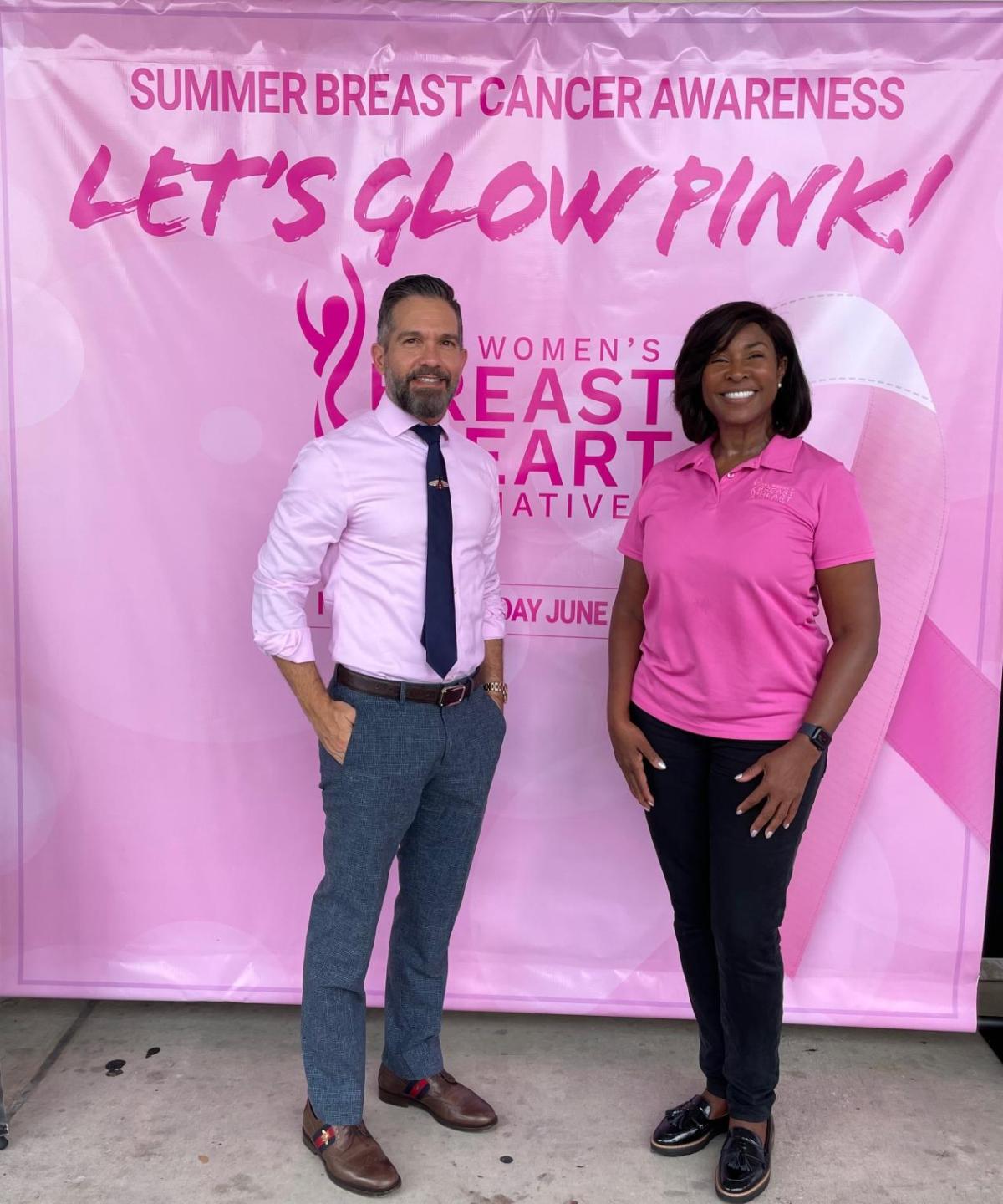 South Florida was glowing pink during The Women's Breast & Heart Initiative (WBHI) 9th annual National Pink Day, part of WBHI's summer breast cancer awareness campaign to provide women in South Florida with access to critical resources, including regular breast and heart screenings, to aid in early detection and prevention of breast cancer and heart disease.
As part of the National Pink Day event, WBHI–a Quest for Health Equity (Q4HE) grantee–offered no-cost mammograms by appointment and incorporated additional health screenings to offer a more comprehensive preventive care approach, including heart screenings, blood pressure monitoring, and cholesterol checks. Attendees were encouraged to wear pink and share their support via social media using the hashtag #WBHIPinkDay.
WBHI addresses the breast cancer and heart disease wellness needs of its local community through a number of impactful, innovative programs, including its Workplace Wellness Program and Preventive Screening Program, offering a continuum of care focused on disease prevention and early detection. Through its Workplace Wellness Program, WBHI provides on-site breast cancer, hypertension, glucose, and cholesterol screenings at businesses across South Florida to reach uninsured and underinsured members of the community where they work. The program also helps facilitate care coordination and patient navigation and provides breast and heart health education packages.
"Our breast cancer campaign reminds women it's time to get their mammograms and practice preventive care," said Andrea Ivory, WBHI's Founder and Executive Director. "Breast cancer is diagnosed year-round, but the good news is that early detection, and disease deterrent lifestyles change and saves lives. With support from our collaborators like Quest and its Quest for Health Equity initiative, we can mobilize our resources to reach more people, including more vulnerable at-risk, low-income populations, in an effort to help them beat the odds of breast cancer and heart disease."
The Quest Diagnostics Foundation, through its Quest for Health Equity (Q4HE) initiative, provided a grant to support WBHI's efforts to offer community wellness events like National Pink Day to help reduce barriers and increase access to preventive services, health education, and connection to care. The grant also enabled the expansion of WBHI's Workplace Wellness Program, and no-cost testing through Q4HE is also provided as part of the collaboration.
"Getting to see the overall positive impact that this initiative played in encouraging preventive health through WBHI's community outreach was eye-opening and inspiring," said Jack Maya, commercial sales director, Southeast region, Quest Diagnostics, who attended the National Pink Day event.
WBHI was established in 2005 with the goal of providing at-risk women access to early detection and proper treatment for breast cancer, creating a door-to-door neighborhood outreach program to provide mammograms and increase awareness of breast health for uninsured and underinsured women. Today, the organization continues to provide lifesaving and life-changing services and now meets the community where it works, by bringing the very same high level of care – and addressing not just breast cancer but heart disease, a leading cause of death in both women and men – to its workplaces, virtually, and on college campuses.
To learn more about the WBHI, visit https://flbreasthealth.com/.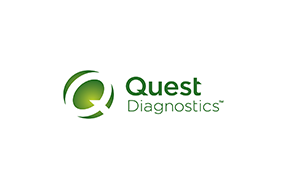 Quest Diagnostics
Quest Diagnostics
Quest Diagnostics empowers people to take action to improve health outcomes. Derived from the world's largest database of clinical lab results, our diagnostic insights reveal new avenues to identify and treat disease, inspire healthy behaviors and improve health care management. Quest annually serves one in three adult Americans and half the physicians and hospitals in the United States, and our nearly 50,000 employees understand that, in the right hands and with the right context, our diagnostic insights can inspire actions that transform lives. 
More from Quest Diagnostics