Published 10-13-23
Submitted by SAP

Through the SAP Sustainability portfolio, we envision helping our customers and partners become a network of intelligent, sustainable enterprises. We continuously work towards leading by example in our sustainable business practices and are providing products and services that help other companies meet their sustainability goals. To succeed in our efforts, it is essential to engage employees around the world, build their awareness, understanding, and sustainability action.
The Sustainability Funding Round, hosted by our Chief Sustainability Officer, Daniel Schmid, brings together SAP sustainability leaders from over 60 SAP sites worldwide to promote and finance sustainability initiatives brought forward by the SAP sustainability champions and environmental management system leads. This year's funding round was dedicated to supporting SAP's transition to a low-carbon, circular business and saw record-breaking participation.
More than 60 proposals were submitted from sustainability champions across the globe, including ideas on improving our physical office environment, enabling employee volunteering, and raising sustainability awareness for zero emissions and zero waste. A jury consisting of experts from Global Real Estate & Facilities (GRF), Sustainability, Global Sourcing & Procurement, SAP Corporate Social Responsibility (SAP CSR), Global Communications, and winners of last year's funding round thoroughly evaluated all submissions. The 25 highest-rated ideas have received funding from sustainability leaders across the globe and are being implemented until the end of the year.
Here is a look at some of the funding winners.
"2tonnes" Immersive Workshop, France
What is measured can be managed. Understanding the size of our actions and collective decisions and calling for a lead to action is a good practice. The "2tonnes" immersive workshop helps us understand our carbon footprint and how to reach two tons per person by 2050. 2tonnes is a best-of-breed carbon awareness workshop used by the French government. Around 350 SAP employees have already been trained across multiple workshops.
One of the main challenges was to find like-minded people to take part in the workshops. This was mitigated with the help of leaders motivating their respective teams and adding the workshop as a part of their team activity. The aim is to continue the project in 2024 and train another 500 employees, accounting for 50% of the total number of employees in Levallois, France.
Waterloo and Montreal 4 Trees, Canada
To foster climate action, contribute to SAP's goal to plant 21 million trees, improve air quality, protect biodiversity, and support the UN Decade on Ecosystem Restoration initiative, this initiative focused on planting trees in Montreal and Waterloo, Canada.
Around 130 native trees were planted in Waterloo in collaboration with Let's Tree Wilmot, a non-profit organization part of Wilmot Horticulture Society. The project will contribute to community establishment and support reforestation efforts to reestablish a missing forest stratum or prevent erosion due to illicit trial creation. Around 75 trees and shrubs were planted in September in Montreal to enhance Mount Royal, an urban forest at the center of Montreal that is visited by more than 6 million people every year. The project will contribute to the conservation of the mountains and keep the ecosystem strong and resilient.
Green Art, Argentina
This project aims to use the circular economy to transform waste into a work of art to show we can add value to things considered unusable. The idea is to work with sustainable artists to create a piece of art using recycled materials that will be displayed permanently at the SAP offices in Buenos Aires, Argentina.
The materials will be obtained in a cleanup with employees from Buenos Aires and e-waste from our offices. The project envisions reusing waste, transforming it into art, and spreading awareness about reducing and recycling waste among employees when they take part in waste collection and when they view the art. Employees have already cleaned up a river and have gathered the necessary waste materials for the project. Creating the artwork will start as soon as the artist is onboarded as a supplier.
The 2023 funding round was a tremendous success and showed that employees from all fields and locations can help lead the way towards zero emissions and zero waste.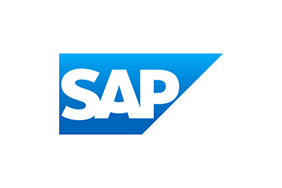 SAP
SAP
SAP's strategy is to help every business run as an intelligent, sustainable enterprise. As a market leader in enterprise application software, we help companies of all sizes and in all industries run at their best: SAP customers generate 87% of total global commerce. Our machine learning, Internet of Things (IoT), and advanced analytics technologies help turn customers' businesses into intelligent enterprises. SAP helps give people and organizations deep business insight and fosters collaboration that helps them stay ahead of their competition. We simplify technology for companies so they can consume our software the way they want – without disruption. Our end-to-end suite of applications and services enables business and public customers across 25 industries globally to operate profitably, adapt continuously, and make a difference. With a global network of customers, partners, employees, and thought leaders, SAP helps the world run better and improve people's lives.
More from SAP