Published 10-12-23
Submitted by 3BL In just a few days 3BL will join hundreds of prominent brands and industry leaders for SB'23 San Diego, a vibrant and action-packed 4-day event boasting an array of keynote speakers, immersive breakouts, hands-on workshops, and special events.
As we set forth on this exciting journey, attendees can navigate SB'23 with ease using 3BL's Field Guide to Sustainable Brands. In alignment with Sustainable Brands' theme of gaining new insights and turning ideas into action, our field guide also offers powerful environmental, social, governance (ESG) communication strategies to take your content to new heights.
As conversations flow through the three days, we invite attendees to take a moment to unwind and join us for 3BL's Sundowners & S'mores on October 18 from 6:45 to 8:30 pm. Expect an evening of interesting conversation, live music and lively entertainment. Kick back with your favorite libation courtesy of Trixie, a 1950s campervan turned rolling bar, and forge meaningful connections with fellow SB'23 attendees. We'll be serving up street tacos, ensalada and tropical s'mores that transport your taste buds straight to paradise. LA DJ Ace Reider will bring the good vibes as he spins tunes throughout the night. Need we say more?
We are also excited to connect with attendees during the conference's Activating Brand Purpose track. Charlie Wilkie, Chief Business Officer of 3BL and Mary Mazzoni, Managing Editor of TriplePundit, will be your guides throughout these breakout sessions. Over the two days, a stellar lineup of senior leaders will break down how to define, articulate, embed and activate purpose into your organization.
If you're feeling lost during SB'23, swing by 3BL's basecamp in the Innovation Expo to re-orient yourself. Our team is happy to discuss the content shared at SB'23 and kickstart the conversation on how to take your organization's ESG communication to new heights.
We hope to see you there!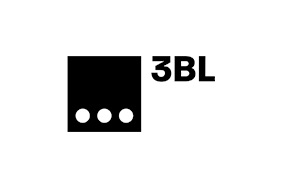 3BL
3BL
3BL has revolutionized how brands share their corporate sustainability and social impact progress.
By leveraging our proprietary technology and expansive distribution network, you can easily access disparate and hard-to-reach stakeholders. And, with our best in class analytics suite, you can measure the impact of your ESG initiatives and build a positive reputation that lasts.
Our Brand Studio combines the editorial expertise of TriplePundit's sustainability communicators and the reach of 3BL's unrivaled distribution network, so you can find new ways to tell your stories better and share them more widely across your target audiences.
More from 3BL