Published 10-11-23
Submitted by Whirlpool Corporation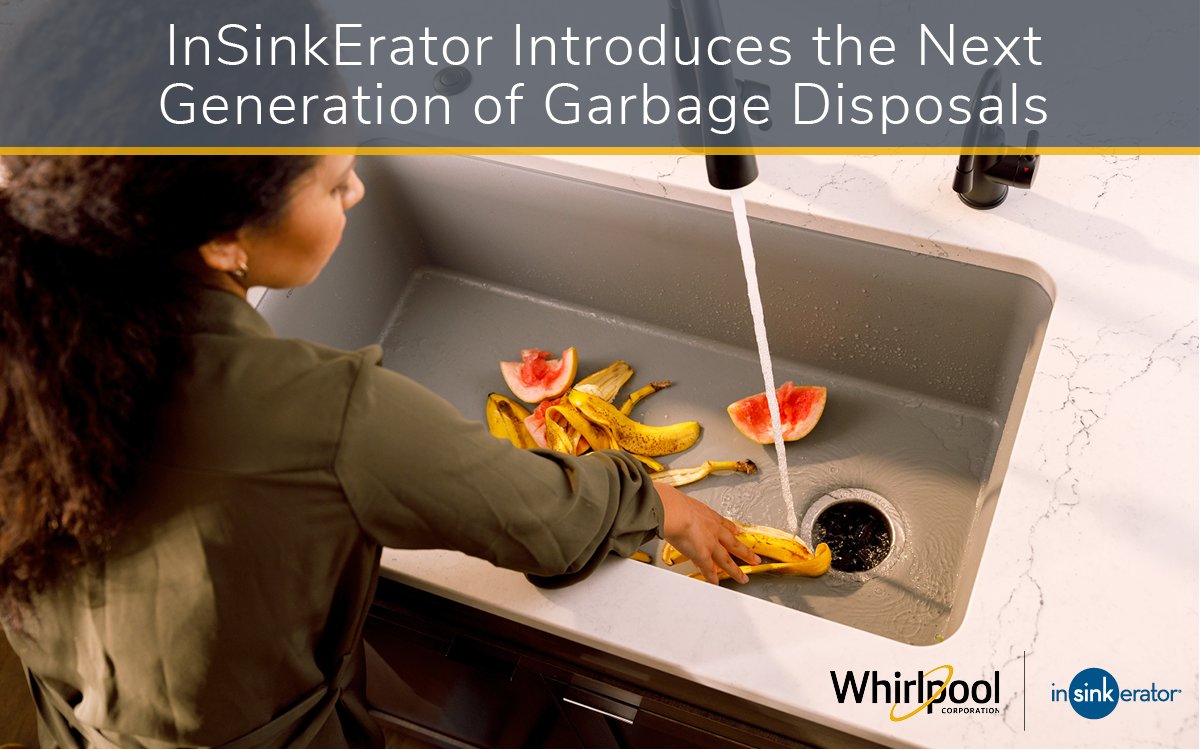 InSinkErator, the world's leading brand of garbage disposals, has introduced the next generation of disposals for today's modern kitchen. Completely redesigned to grind more types of food waste and do so quietly, the new Power and Advance Series disposals feature the company's re-engineered MultiGrind® and SoundSeal® Technology. InSinkErator has also simplified installation on these units with the new EZ Connect technology.
Invented, designed, and assembled in America, this next generation of disposals demonstrates the commitment InSinkErator makes to innovation in today's modern kitchen, providing an environmentally friendly solution for managing food waste. Over 85 years ago, InSinkErator revolutionized the way food waste was discarded in the kitchen, and it continues to be a category leader.
"Providing products for cleaner, fresher, more sustainable kitchens has been our focus for more than 85 years," said Joe Dillon, president. "Now, we're proud to take the next step in combining our easiest installation technologies with our quietest and most advanced grinding technologies that will make disposing of food waste and leftovers quicker and easier than ever."
According to the EPA, every year, food waste contributes to 18% of total U.S. methane emissions that come from landfills¹,. An average family of four produces over 600 pounds of food waste each year.², ³ Using an InSinkErator® garbage disposal helps divert food waste from landfills – benefiting the community and slowing the acceleration of climate change. The new and improved garbage disposals from InSinkErator have been designed to grind food waste into finer particles that easily flow through household pipes, giving homeowners more confidence to use their disposal without fear of plumbing issues.
"Most homeowners have a real desire to maintain a more sustainable kitchen but truly don't understand the impact of food waste on the environment and how a garbage disposal can help." said Mark Cammarota, vice president of marketing. "We have exciting educational programs for both professionals and homeowners on why you shouldn't throw food waste in the trash and how our new InSinkErator disposals help you better manage your food waste."
The educational programs include working with influential plumbing professionals, like master plumbers Roger Wakefield and Eric Aune, both of whom are highly influential with plumbing pros on YouTube, Instagram, and TikTok. InSinkErator is also launching a clever marketing campaign featuring the comedic voice of Wanda Sykes that will focus on educating homeowners on why it's important to not throw food waste in the trash and how the new InSinkErator disposals have the power to grind most of your food waste.
For more information and to see more about the next-generation InSinkErator solutions, visit insinkerator.com.
¹U.S. EPA, (2016, April, 22), "America's Food Waste Problem", Retrieved 09/13/2023, from https://www.epa.gov/sciencematters/americas-food-waste-problem
²U.S. EPA, (2023, April), 2019 Wasted Food Report, "Estimates of generation and management of wasted food in the United States in 2019", Retrieved 09/13/2023, from https://www.epa.gov/system/files/documents/2023-03/2019%20Wasted%20Food%20Report_508_opt_ec.pdf 
³U.S. Census Bureau, (2021, October, 21), National Population Totals and Components of Change: 2010-2019, "Monthly Population Estimates for the United States: April 1, 2010 to December 1, 2020 (NA-EST2019-01)", Retrieved 09/13/2023, from https://www.census.gov/data/tables/time-series/demo/popest/2010s-national-total.html
View original content here.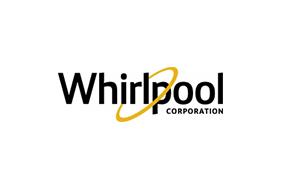 Whirlpool Corporation
Whirlpool Corporation
About Whirlpool Corporation: 
Whirlpool Corporation (NYSE: WHR) is committed to being the best global kitchen and laundry company, in constant pursuit of improving life at home. In an increasingly digital world, the company is driving purposeful innovation to meet the evolving needs of consumers through its iconic brand portfolio, including Whirlpool, KitchenAid, Maytag, Consul, Brastemp, Amana, Bauknecht, JennAir, Indesit and Yummly. In 2021, the company reported approximately $22 billion in annual sales, 69,000 employees and 54 manufacturing and technology research centers. Additional information about the company can be found at WhirlpoolCorp.com.
More from Whirlpool Corporation