Published 10-09-23
Submitted by Pepco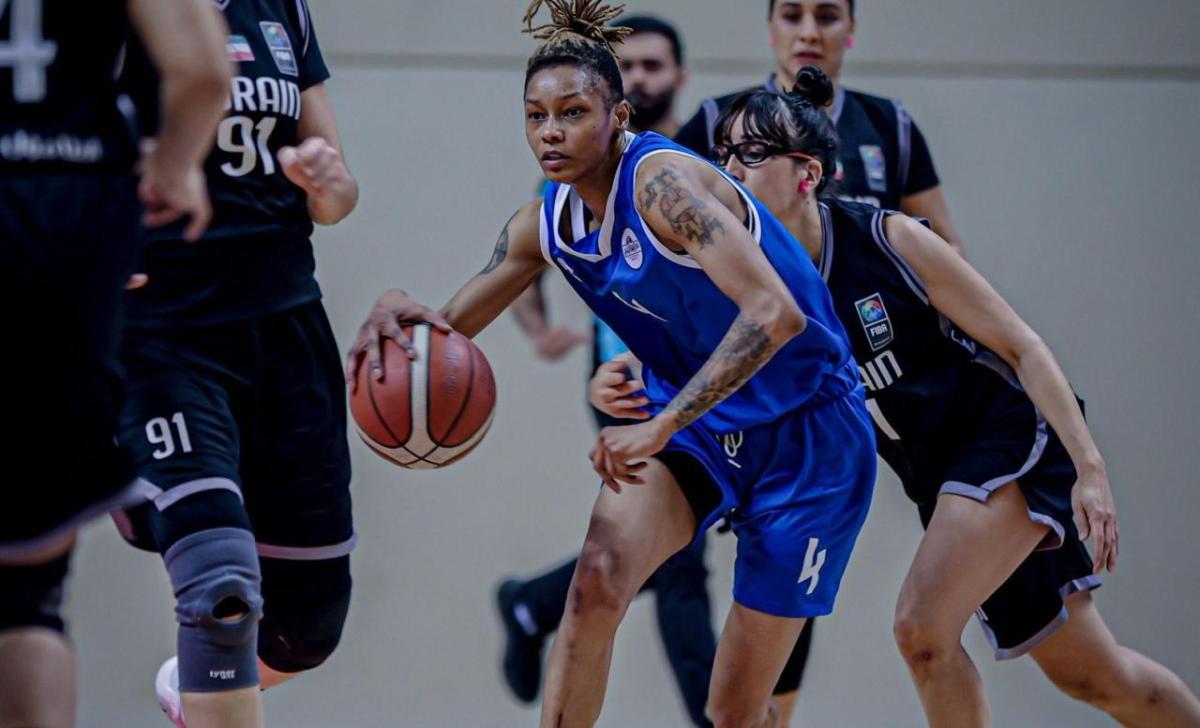 Life moves quickly and often presents new challenges and opportunities where least expected – a truth that Ashanti Hunt is familiar with.
Ashanti, who lives in Washington, DC, attended Bethune-Cookman University and played professional women's basketball in Kuwait and Mexico from 2020-2022. Fresh off winning a championship gold medal in May of 2022, Ashanti decided she needed a change. "I usually come home after each season and get a part-time job to hold me over between seasons", said Ashanti. "But my body has taken a beating after a couple of surgeries and I can't do this forever, I need more stability."
Ashanti was invited to a Ward 7 job fair where she met Brittny Pinto, Workforce Development manager for Pepco, who shared information about the Pepco Utility Training Program at the DC Infrastructure Academy (DCIA), which is designed to enhance technical, academic, and workforce readiness skills for entry-level positions within the energy and utility field. Ashanti was all in.
"Her dedication to finding and capitalizing on that opportunity for a better future was evident," said Brittny. "Ashanti's future is bright and with her drive and dedication, she's unstoppable."
Ashanti never considered the utility trade as a path for her, but she was able to make a seamless transition using the discipline she learned from her many years in professional sports. Persistence pushed her through the 14-week program which introduced her to new skills, such as flagging for road-side construction protection, first aid, and how to operate a bucket truck. She also prepared for and passed the challenging Construction and Skills Trade (CAST) exam through the program and refined her resume writing and interview skills.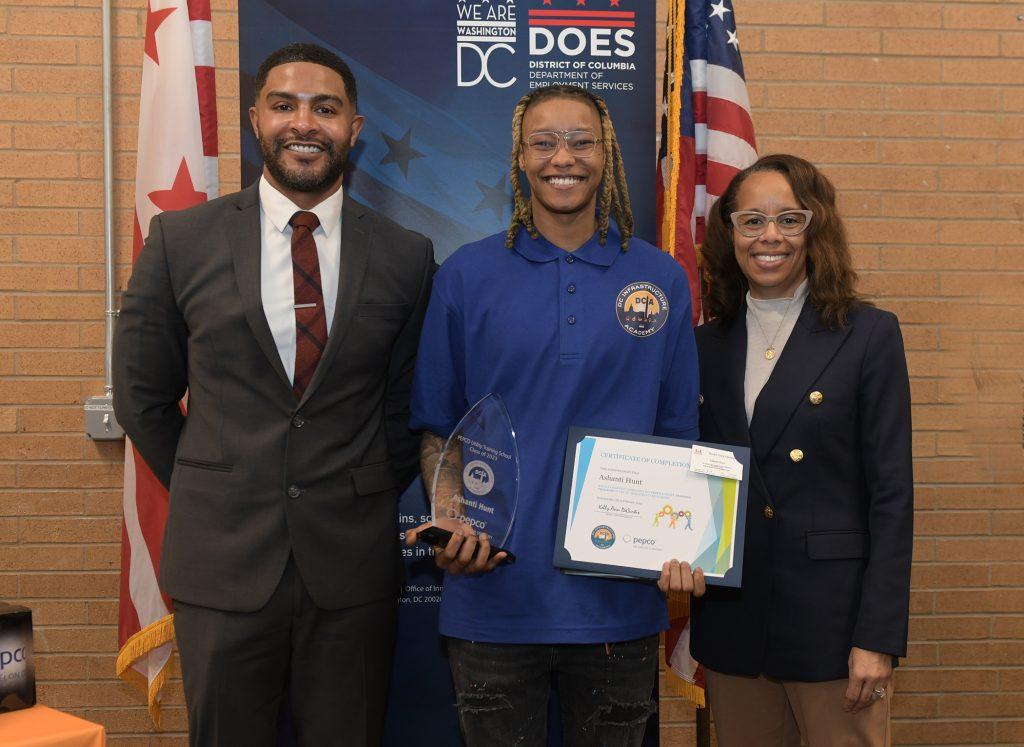 "Ashanti was a standout participant in the program," said Eric Borden, manager of Electric Operations Training for Pepco. "Throughout the program, she showed a high level of maturity, consistent engagement, and curiosity about the industry which was impressive. We were excited to have her as a participant and even more excited to see her successfully graduate," he added.
Since completing the Pepco Utility Training Program at the DCIA, Ashanti has accepted a position with Pepco as an Overhead Apprentice Line Mechanic. While she still wants to participate in basketball, Ashanti says it would be more on a community level, as her new career is her primary focus.
Pepco and Exelon have proudly supported DCIA since its launch in 2018. The Pepco Utility Training program is intended to help meet the need for skilled infrastructure professionals in Washington, DC. Successful program graduates are offered positions with Pepco or one of our contractors in the region. As of February 2023, the program has graduated 196 District residents, helping them move into new life-long career paths. Learn more about the program here.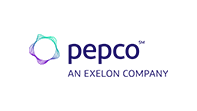 Pepco
Pepco
Pepco is a unit of Exelon (Nasdaq: EXC), a Fortune 250 company and the nation's largest utility company, serving more than 10 million customers. Pepco provides safe and reliable energy service to approximately 919,000 customers in the District of Columbia and Maryland.
More from Pepco