Published 10-09-23
Submitted by Aflac Incorporated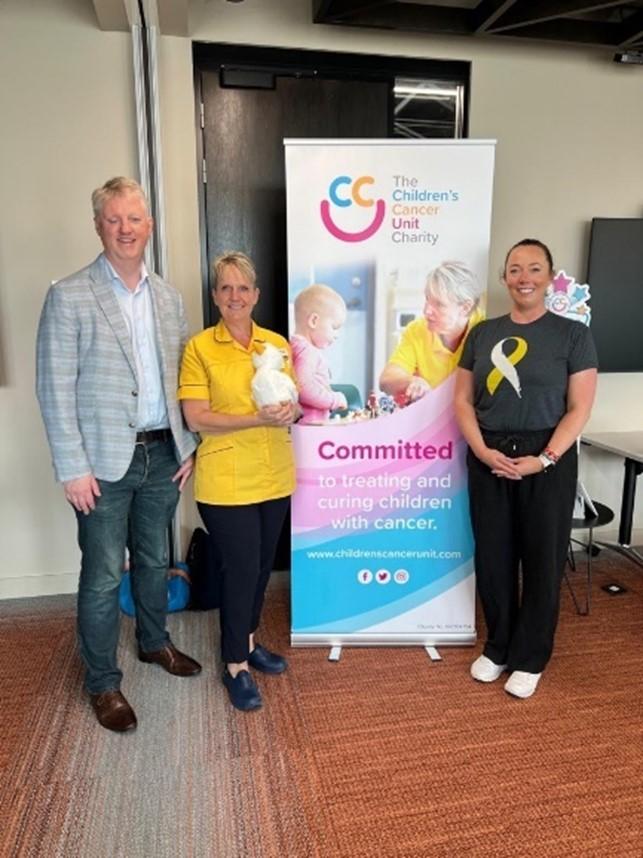 Originally published on Aflac Newsroom
For the 60-70 children in Northern Ireland who are diagnosed with cancer each year, the Children's Cancer Unit is a part of their journey, as it's the only place in Northern Ireland where children can receive specialized treatment for cancer.
Founded in 1984, The Children's Cancer Unit Charity was established to raise the necessary funds to build a dedicated Children's Hematology Unit at the Royal Belfast Hospital for Sick Children. The Children's Cancer Unit is part of a global network which facilitates crucial clinical trials with the objective of improving survival rates — and the quality of that survival — for children affected by these diseases.
"Since 2021, Aflac Northern Ireland has been a proud partner of The Children's Cancer Unit Charity to help raise funds and support for children impacted by cancer and blood disorders and their families," said Mark McCormack, vice president, Aflac Northern Ireland. "Giving back to the community isn't just a nice-to-have; it's a core part of who we are at Aflac."
In June, Aflac Northern Ireland kicked-off their companywide fundraiser in support of The Children's Cancer Unit Charity with a goal of raising £10,000 by November with fundraising activities including wellness walks, the debut performance of their very own Aflac rock band, 'Duck & Cover,' and a game of golf at the Aflac Northern Ireland Open. Now, in honor of Childhood Cancer Awareness Month in September, they have launched their 'Raise the Bar' campaign for The Children's Cancer Unit Charity.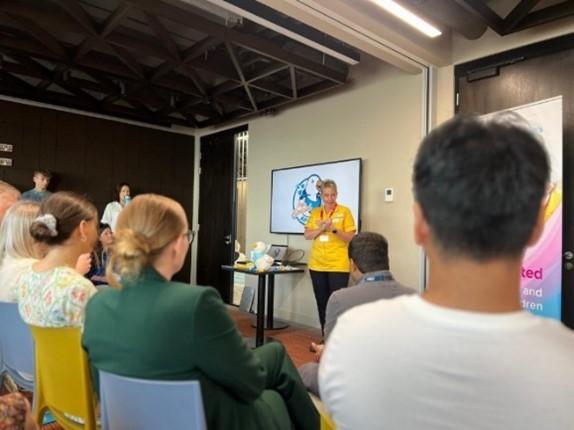 Working with a local social enterprise, Refuge Chocolate — who not only makes good chocolate but also makes it a priority to do good in their community — the Aflac Northern Ireland team is selling chocolate to friends and family throughout September and October, with all proceeds going toward the fundraiser.
Aflac Northern Ireland also hosted a visit from Naomi Spence, Head Play Therapist from the Children's Cancer and Hematology Unit, to demonstrate how she uses My Special Aflac Duck® with her patients to help them express their emotions and ready them for treatment.
Through the partnership with The Children's Cancer Unit Charity, Aflac Northern Ireland has donated over 50 My Special Aflac Ducks to children affected by cancer and blood disorders.
Learn more about Aflac's commitment to supporting children with cancer and blood disorders at AflacChildhoodCancer.org
Aflac includes Aflac and/or Aflac New York and/or Continental American Insurance Company and /or Continental American Life Insurance Company.
WWHQ | 1932 Wynnton Road | Columbus, GA 31999
Z2301089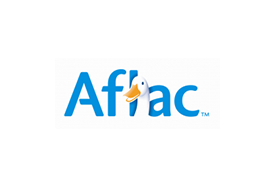 Aflac Incorporated
Aflac Incorporated
Aflac is a Fortune 500 company, providing financial protection to more than 50 million people worldwide. When a policyholder or insured gets sick or hurt, Aflac pays cash benefits fairly, promptly and directly to the insured. For more than six decades, Aflac voluntary insurance policies have given policyholders the opportunity to focus on recovery, not financial stress.
More from Aflac Incorporated