Published 10-09-23
Submitted by Jazz Pharmaceuticals
Originally published in Jazz Pharmaceuticals' 2022 Corporate Sustainability and Social Impact Report
A Letter From Our Chairman of the Board and Chief Executive Officer Bruce C. Cozadd
I am pleased to share Jazz's 2022 Corporate Sustainability and Social Impact Report.
Jazz's core mission centers on developing life-changing medicines for people with serious diseases – often with limited or no options – so they can live their lives more fully. Over our 20-year history, we have expanded our capabilities, significantly diversified our neuroscience and oncology product portfolios and increased our impact across the globe. We put patients at the center of everything we do and strive to better understand where we can make the greatest difference for our patients and their families. Our patient-first approach is reflected in our Corporate Sustainability and Social Impact (CSSI) strategy. Underpinned by our CSSI pillars: Patients, People, Community and Planet, we are committed to maximizing our positive impact on our people and society while ensuring we minimize Jazz's impact on the environment.
Last year, we provided Vision 2025 as a clear path of how we plan to build a sustainable business that delivers important new therapies for patients and enhanced value for shareholders. In addition, we took a key step forward in conducting a materiality assessment to identify and prioritize Jazz's material topics so that our CSSI strategy aligned with and reflected our corporate strategy, business operations and the priorities of our stakeholders. We engaged with employees across our geographies and business units, members of the leadership team, investors, suppliers, advocacy groups and nongovernmental organizations (NGOs) to ensure we captured their views. The outcomes of this assessment will serve as the basis of our multi-year CSSI priorities and strategy.
We are proud of the progress made in 2022 toward initiatives within each of our CSSI pillars.
We executed on our mission of bringing treatments and hope to people living with difficult-to-treat conditions. We enhanced the breadth and depth of our pipeline, added three promising candidates while expanding into disease areas with significant unmet patient need and progressed multiple preclinical and clinal-stage programs. As we continue to uncover and rectify treatment disparities across patient populations, our team conducted ethnographic research furthering our commitment toward equitable access to our therapies.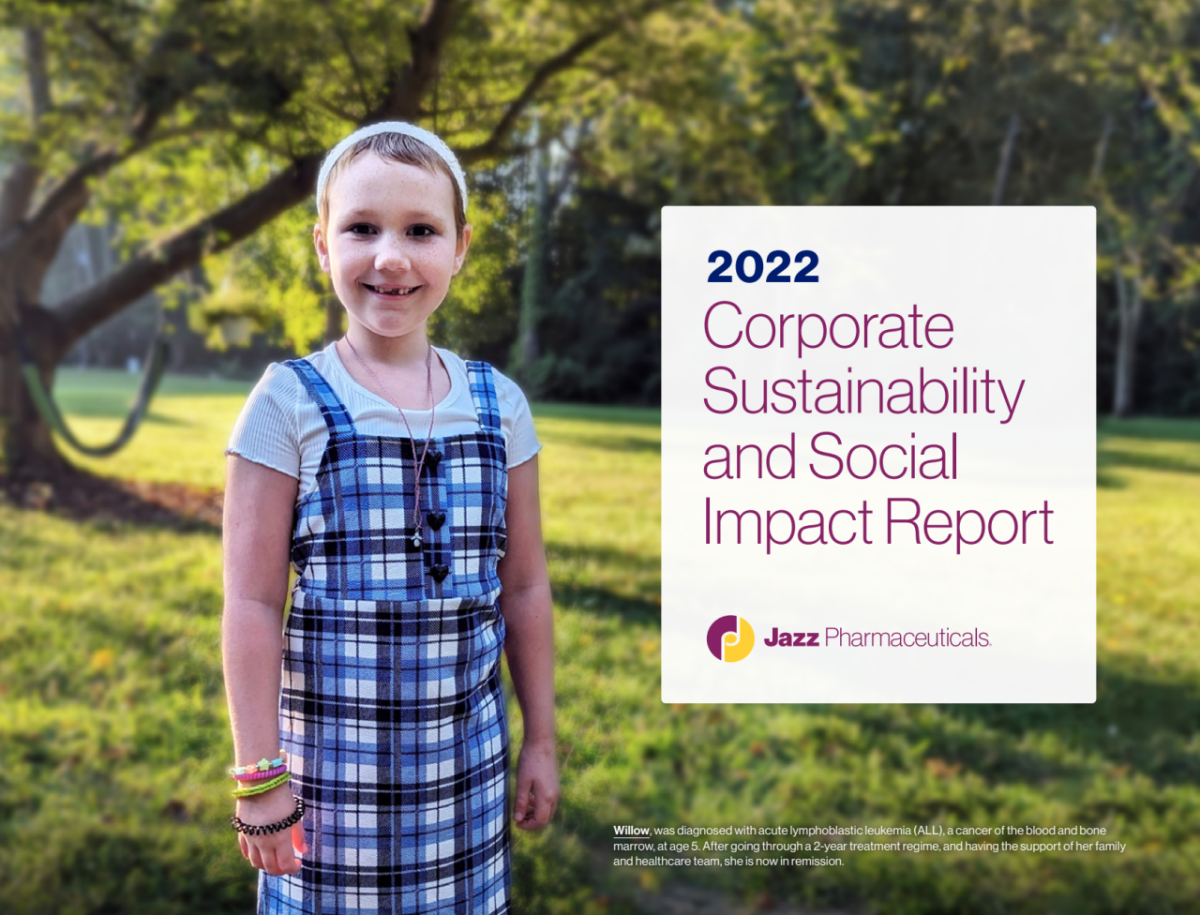 We exemplified our commitment to being a great place to work by living our core values of Integrity, Collaboration, Passion, Innovation and Pursuit of Excellence. Our people are critical to ensuring we can best serve our patients. I am proud of the engagement of our employees, who continuously exceed a 75% response rate on our engagement surveys, providing us the necessary insights to make Jazz the best experience of their career. Our employees also lead on issues that matter to them through our affinity forums and employee resource teams.
As engaged corporate citizens working through direct philanthropy and employee volunteerism, we expanded our understanding of the needs of our global, local and patient communities. In 2022, we launched a company-wide Global Volunteer Day, provided mentorship to students interested in pursuing healthcare careers and we offered pro bono legal and other services to promote healthy and well-functioning societies.
We are proud of the improvements made to reduce our environmental footprint. Our Athlone manufacturing site purchases 100% renewable electricity and over 50% of the electricity purchased at our Villa Guardia manufacturing site is from renewable sources. We are continuing to explore pathways to reduce our emissions, the use of natural resources and ways to minimize our overall environmental impact.
Throughout 2023, we continue to make progress toward Vision 2025, while building upon our previous environmental, social and governance materiality assessments and further embedding our CSSI strategy into the work we do. We recognize that the success of any strategy, sustainability or otherwise, will be inextricably linked to targets and objectives, which are a core component of driving accountability throughout the business. As we advance our CSSI strategy this year, we will continue to integrate our ambitions, goals and initiatives into our strategic vision.
We believe that positively impacting patients' lives, investing in our people and our commitment to long-term sustainability are important components of delivering on Vision 2025. We look forward to continuing to innovate for our patients while implementing our CSSI strategy to generate long-term sustainable value.
Read more of Jazz's 2022 Corporate Sustainability and Social Impact Report here.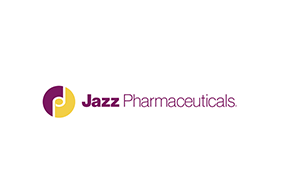 Jazz Pharmaceuticals
Jazz Pharmaceuticals
Jazz Pharmaceuticals plc (NASDAQ: JAZZ) is a global biopharmaceutical company whose purpose is to innovate to transform the lives of patients and their families. We are dedicated to developing life-changing medicines for people with serious diseases - often with limited or no therapeutic options. We have a diverse portfolio of marketed medicines and novel product candidates, from early- to late-stage development, in neuroscience and oncology. Within these therapeutic areas, we are identifying new options for patients by actively exploring small molecules and biologics, and through innovative delivery technologies and cannabinoid science. Jazz is headquartered in Dublin, Ireland and has employees around the globe, serving patients in nearly 75 countries. Please visit www.jazzpharmaceuticals.com for more information.
More from Jazz Pharmaceuticals