Published 10-06-23
Submitted by T-Mobile
October is Cybersecurity Awareness Month, which is always a good time to take action to protect ourselves from phishing, smishing and everything else fraudsters try to pull on us. T-Mobile's own Alexis Flint shares a few simple ways you can make sure your phone calls or texts are not the accomplice by using T-Mobile's Scam Shield.
Earlier this year, T-Mobile released its Scam and Robocall Report, sharing that its Scam Shield identified or blocked 41.5 billion scam calls in 2022, a 75% increase from 2021. That's a whopping 1,317 calls identified or blocked every second. With holidays historically being prime time for scammers to ramp up their efforts, make sure to take steps now to protect yourself for whatever they might be planning.
Built into the core of the network and free for all customers, T-Mobile's leading patented Scam Shield technology provides the most powerful defense against scam calls and texts. It updates protections every six minutes and identifies scams before they even reach a customer's phone. Find out how to automatically block scam calls with the Scam Shield app and improve your cybersecurity!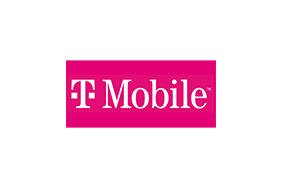 T-Mobile
T-Mobile
T-Mobile US Inc. (NASDAQ: TMUS) is America's supercharged Un-carrier, delivering an advanced 4G LTE and transformative nationwide 5G network that will offer reliable connectivity for all. T-Mobile's customers benefit from its unmatched combination of value and quality, unwavering obsession with offering them the best possible service experience and undisputable drive for disruption that creates competition and innovation in wireless and beyond. Based in Bellevue, Wash., T-Mobile provides services through its subsidiaries and operates its flagship brands, T-Mobile, Metro by T-Mobile and Sprint. For more information please visit: https://www.t-mobile.com/news.
More from T-Mobile