Published 10-06-23
Submitted by Enbridge Inc.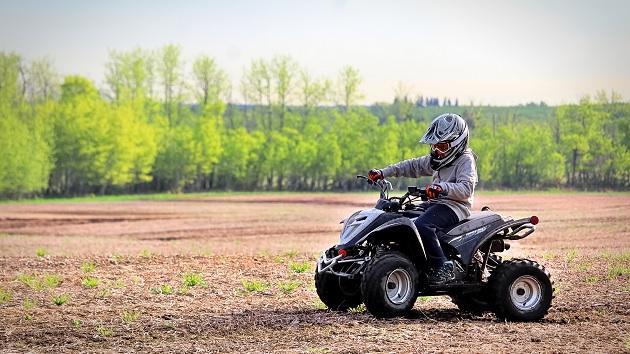 In May 2013, during the Memorial Day weekend, Kristen Almer answered a phone call that would change her life forever—her 11-year-old nephew, Logan, had been involved in an ATV accident.
Almer, who spent most of her career in the powersports industry, was unprepared to receive the devasting news that Logan didn't make it.
"You don't think people can live—witnessing something so horrific and handle the grief of such a terrible, tragic accident. I vowed we were not going to lose Logan for no reason," she recalls. "But honestly, I did not even know what that meant at the time."
Almer soon realized that her nephew's accident was not as rare as most would believe; in fact, one in every five ATV-related fatalities is a rider younger than 16.
And years later, Almer she an industry press release, listing eight guidelines for safe ATV practices, which had been released just 24 hours before Logan's accident. Almer, whose family had believed they lost Logan because he wasn't wearing a helmet, recognized that Logan wasn't following six of those guidelines at the time of his accident.
"It still shakes us to our core that no one in our family got that message. But let's be honest—no 11-year-old is going to read a press release, and most adults don't either," says Almer.
"So I took action."
Kristen and her co-founder Hubert Rowland, a renowned powersport influencer, in 2018 established the RideSafe Foundation, a national 501(c)(3) organization dedicated to reducing powersport-related injuries and fatalities by inspiring children and adults to wear helmets, obtain safety certification, and use proper safety gear before operating powersports equipment.
RideSafe brings professional powersport athletes, certified safety instructors, and law enforcement directly to schools. They launched their first presentation at Logan's school in 2018.
RideSafe has the data, and knows what can reduce injuries and fatalities:
Between 1982 and 2018, there were 15,744 ATV fatalities in the U.S.
Of those, 3,353 were children under the age of 16.
In 90% of all cases, the victim was not wearing a helmet.
In 95% of cases, they had not received safety certification.
"While there are countless agencies and experts working on getting the message to the public, we all must work together to expand their efforts and ensure our children get the message," says Almer.
At Enbridge, safety is the very foundation of our business, and we actively promote safety in the communities near our operations. A recent $10,000 Fueling Futures grant from Enbridge will support RideSafe Powered by BRP school presentations in Carlton County, Minnesota and Douglas, Sawyer and Washburn counties in Wisconsin this September.
What should people take away from RideSafe's teachings?
"If you educate yourself and your family, accidents and injuries are highly preventable," says Almer. "And safety is a learned behavior."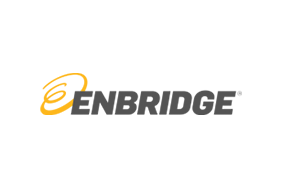 Enbridge Inc.
Enbridge Inc.
About Enbridge
At Enbridge, our name spells out our mission: a bridge to a sustainable energy future. That bridge safely connects millions of people around the world to the energy they rely on every day, fueling quality of life. Whether it's natural gas, oil or renewable power, the energy we deliver through networks spanning North America and our growing European offshore wind portfolio helps to heat homes, feed families, fuel vehicles and power industry. We're investing in modern energy infrastructure to sustain access to secure, affordable energy. We're also building on two decades of experience in renewable energy to advance new low-carbon energy technologies including hydrogen, renewable natural gas and carbon capture and storage. We're committed to reducing the carbon footprint of the energy we deliver, and to achieving net zero greenhouse gas emissions by 2050.
Headquartered in Calgary, Alberta, Enbridge's common shares trade under the symbol ENB on the Toronto (TSX) and New York (NYSE) stock exchanges. To learn more, visit us at Enbridge.com
More from Enbridge Inc.