Published 10-06-23
Submitted by Cummins, Inc.
Cummins Opens New High Horsepower Engine Rebuild Facility in Krakow | Cummins Inc.
Cummins Inc. has opened a new European Master Rebuild Centre for high horsepower engines in Krakow, Poland – the first of its kind in Europe.
The facility will remanufacture some of the company's largest engines, extending their useful life. In addition to cost advantages for customers, remanufacturing requires about 85% less energy than manufacturing a new engine, which reduces greenhouse gases (GHGs). Remanufacturing also reduces the use of raw materials, packaging and scrap metal.
Reducing GHGs and using resources sustainably are major components of PLANET 2050, Cummins' environmental sustainability strategy. The new plant also aligns to the strategy in other ways. It features solar panels, charging points and a high-tech microbiological wash bay, which reuses 100% of the water on site.
The new facility will increase Cummins' capacity to meet growing demand across several sectors for high horsepower engines, rebuilt and tested to the highest quality standards in a factory environment. This strategic move will enhance Cummins' services in Europe, meeting the needs of new and existing customers across the region. Cummins engine rebuilds go through a six-stage remanufacturing process that sees the engine disassembled, cleaned, inspected, re-machined, reassembled with genuine Cummins parts and tested.
A Cummins rebuilt engine also has a much shorter lead time than a factory ordered engine and performs to the same specification as a new engine with a typical cycle time of 35 working days.
The company chose to locate the facility in Krakow for several reasons. It is close to an international airport and major highway, centrally located within Cummins' European network, and near to several large-scale industrial operations, which are reliant on top-end Cummins power, as well as new customers. It also benefits from the highly skilled team that were based at Cummins' already existing Krakow site.
"We're thrilled that this state-of-the-art facility has officially opened," said Ann-Kristin de Verdier, Executive Managing Director for Cummins' Europe Distribution Business. "It is the result of a significant and strategic investment to deliver more choice to our customers across Europe, ultimately helping them to reduce costs and boost productivity."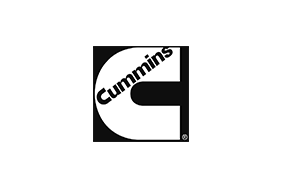 Cummins, Inc.
Cummins, Inc.
Cummins Inc., a global power leader, is a corporation of complementary business segments that design, manufacture, distribute and service a broad portfolio of power solutions. The company's products range from diesel, natural gas, electric and hybrid powertrains and powertrain-related components including filtration, aftertreatment, turbochargers, fuel systems, controls systems, air handling systems, automated transmissions, electric power generation systems, batteries, electrified power systems, hydrogen generation and fuel cell products. Headquartered in Columbus, Indiana (U.S.), since its founding in 1919, Cummins employs approximately 61,600 people committed to powering a more prosperous world through three global corporate responsibility priorities critical to healthy communities: education, environment and equality of opportunity.
More from Cummins, Inc.