Published 10-06-23
Submitted by Gen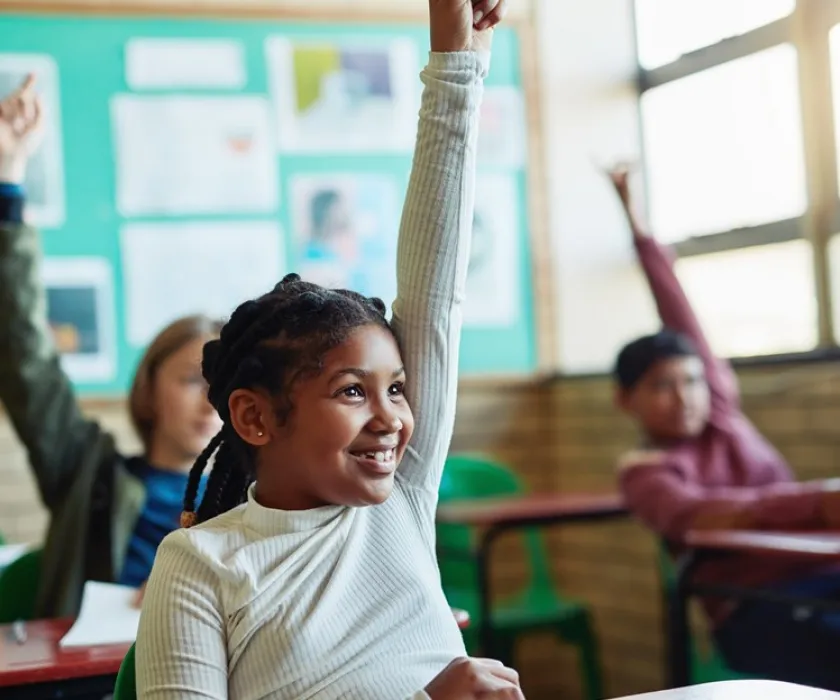 By Kimberly Bishop, Corporate Responsibility
Our culture of giving is part of the fabric of everything we do at Gen. In 2023 alone, we launched the Gen Giving Hub, a go-to resource for all our service and donation-matching opportunities, and hosted our first ever Global Volunteer Day, which impacted more than 2,400 people around the world in just one day. 
As the year goes on, we are always on the lookout for new ways to make positive change in our communities. Most recently, our teams came together to host "Back to School" volunteer events in locations around the world, setting students up for success as they embark on a new school year.
In August and September, 209 employees volunteered more than 540 hours during the Back-to-School events, directly reaching a total of 535 children. These volunteer efforts were coupled with investments of more than $22,000 in the local organizations we partnered with.
Through partnerships with Back 2 School America, employees in Tempe, Arizona (shown above), and Plano, Texas, spent their volunteer time assembling free school supply kits, that included essential items like backpacks and reusable water bottles requested from the benefitting organizations. The National Center for Children in Poverty estimates that 38% of all children in the U.S. live in low-income households. Gen's efforts will help these families save the more than $840 they're expected to spend on school supplies each year.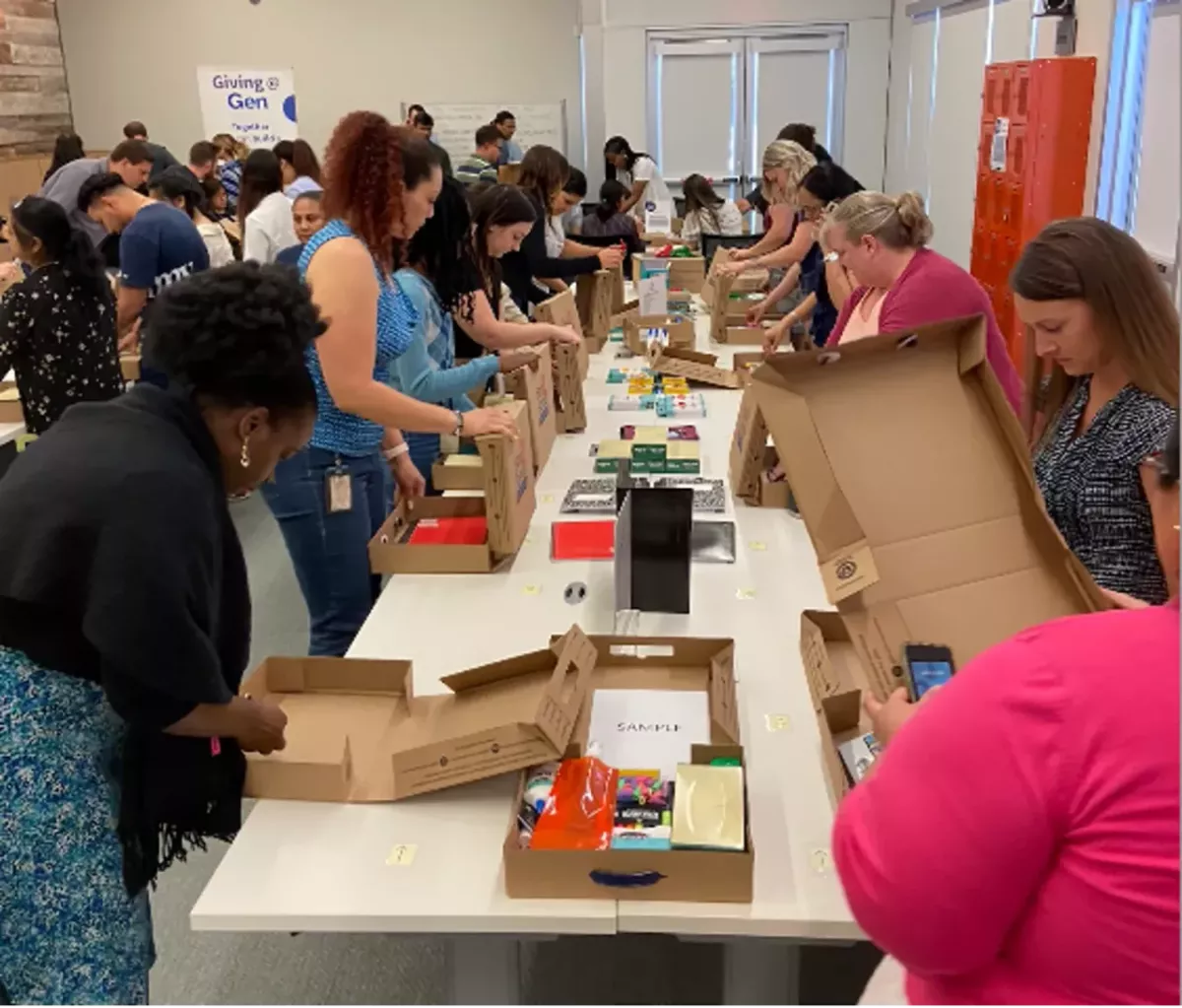 In addition, our team in Dublin (shown above) partnered with Love Actually Charity to provide learning resources for students with disabilities.
The Brno office gathered to translate IT course materials from English into Czech with CoderDojo, an international organization that provides supplemental IT education for kids. These efforts help make the lessons more accessible and useful for students and teachers in Czech Republic. In Prague, volunteers created inspirational pre-career materials for young people, aged approximately 15-24 in partnership with Nadani a Dovednosti. Nadani works to expose youth from children's homes, orphanages and other disadvantaged backgrounds, to in demand careers, and thanks to Gen employees their job profiles now include junior roles in IT, Communications and Marketing, HR, and Sales.
We also brought back one of its most popular virtual events from Global Volunteer Day. We once again partnered with Story Pirates to give our team the chance to read children's stories and offer positive feedback. 
In addition to the examples above, we organized Back to School events to support children in Chennai, Belgrade and through another virtual event supporting Girls Friendly Society. 
Supporting children and families is a key part of our social impact strategy. Our Cyber Safety education programs empower young people to stay safe online, and we design free tools, like The Smart Talk and My Digital Life, to help families set healthy tech limits together. 
We wish everyone a great 2023-2024 school year.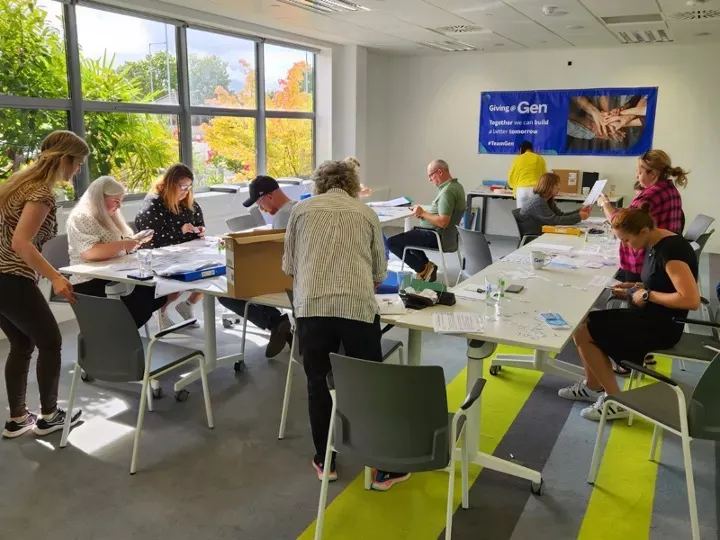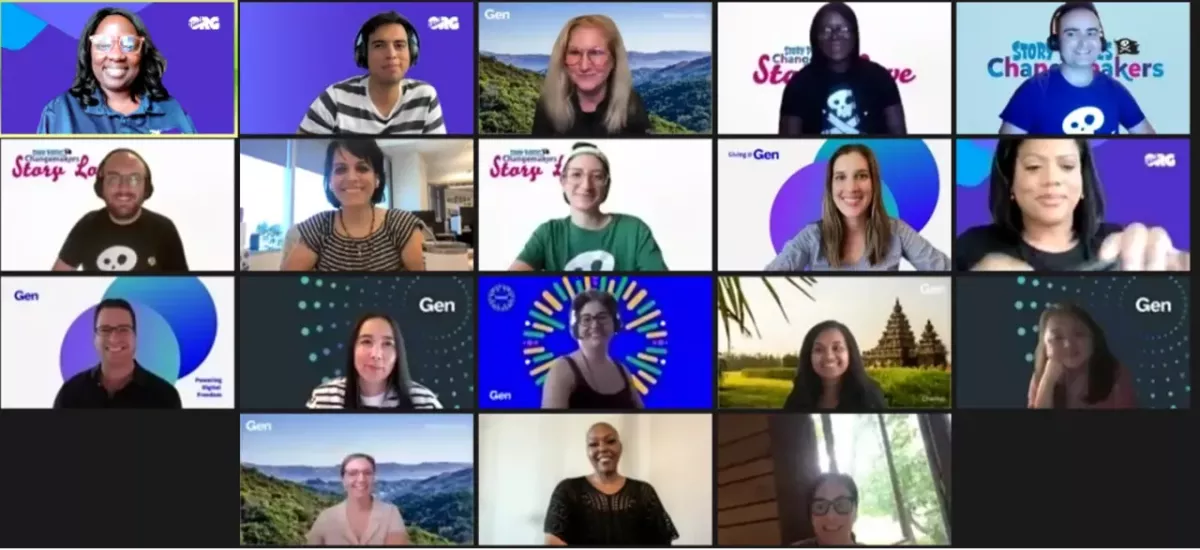 Gen
Gen
Gen (NASDAQ: GEN) is a global company dedicated to powering Digital Freedom through its trusted Cyber Safety brands, Norton, Avast, LifeLock, Avira, AVG, ReputationDefender and CCleaner. There's a new generation, and it's not Gen X, Y, or Z. It's Gen D: Generation Digital. Gen's family of consumer brands is rooted in providing safety for the first digital generations. Now, Gen empowers people to live their digital lives safely, privately, and confidently today and for generations to come. Gen brings award-winning products and services in cybersecurity, online privacy and identity protection to more than 500 million users in more than 150 countries. Learn more at GenDigital.com.
More from Gen