Published 10-05-23
Submitted by Workiva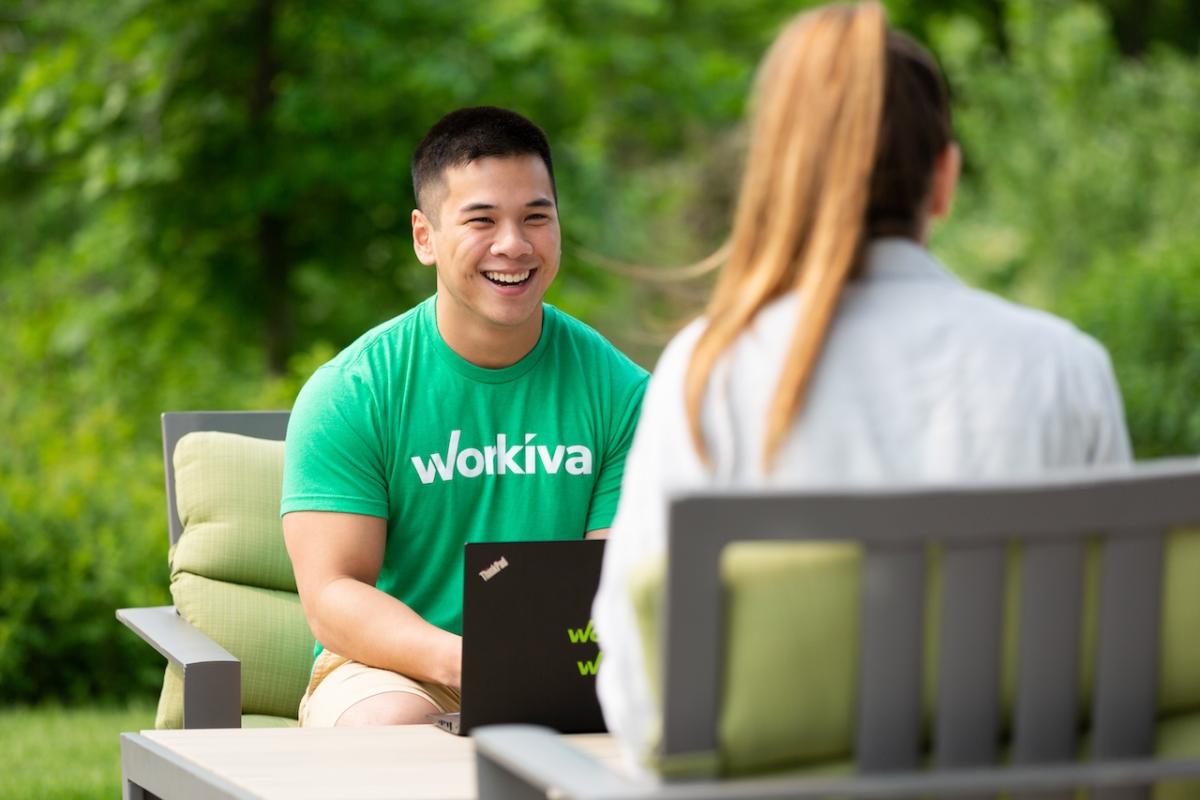 Since its founding in 2008, Workiva has prioritized a people-first culture guided by the belief that you can't build transformative technology without a strong, highly engaged team. One way the company's people-first culture is brought to life is its flexible approach to workplace location, "Work Where You Work Best," which enables and supports individuals and teams to work from offices around the globe at whatever frequency they choose.
"Workiva wins when our team members are in environments that fuel their creativity and productivity. Our approach to remote work is about recognizing that good work is not about a place, it's about people and teams," said Julie Iskow, president and chief executive officer, Workiva. "We continue to see the positive impact of 'Work Where You Work Best' on our team's engagement scores, talent acquisition, employee and revenue retention, and the value we bring to our customers every day."
Putting Workiva's Culture to Work
Workiva's "Work Where You Work Best" approach is grounded in five key principles developed by its leadership team and closely tied to the company's culture. They are:
Flexibility is inclusive. Team members require flexibility for a variety of reasons and have responsibilities outside of work. Offering flexibility allows all team members to balance and care for their well-being. Additionally, Workiva recognizes and embraces that offering flexibility helps recruit and retain talent across diverse and otherwise harder-to-reach talent pools. 

Lead with trust. Workiva defines trust as the ability to rely on each other. As such, Workiva relies on employees to determine the work location that best suits their needs. Workiva equips managers with tools and resources to create an environment where all team members, regardless of work location, are set up for success. Workiva trusts those managers to lead inclusively. 

Productivity is driven by accountability. At Workiva, high-performing teams are driven to meet and exceed their goals and are held accountable. Employees and managers continually discuss individual performance expectations, and information is shared openly and transparently across functions and teams to ensure that all team members understand company objectives. 

Frequently bring people together. Some things are better delivered and experienced in person. Large and small teams regularly meet in person for innovative, collaborative, and meaningful work events throughout the year. Workiva offices offer collaboration, and training spaces are filled with amenities designed to help spark innovation, share information, and build camaraderie. 

Connectedness. Team members are encouraged to build and solidify connections with one another. Office management teams routinely plan and host events, volunteer opportunities, and social activities, remote team members are encouraged to meet up with other Workivians in their local areas, and fun is always on the agenda when dispersed teams come together.
In addition to its "Work Where You Work Best" approach to remote work, Workiva offers several measures meant to expand employees' location flexibility, including being able to relocate to another area within their country of residence at will, work outside of their country of residence for up to 25 business days per year, and request to relocate to another country where Workiva operates. All new employees receive a remote work allowance upon hire to offset setting up home office expenses.
"Trust and accountability are key to offering location flexibility successfully and enabling employees to balance their professional commitments with their personal well-being," said Emily Forrester, senior vice president of human resources, Workiva. "Whether teams are side-by-side or working remotely across the globe, Workiva strives to uphold an environment where team members are equipped and empowered to do their best work, regardless of location."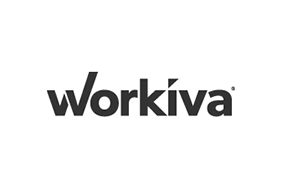 Workiva
Workiva
Workiva Inc. (NYSE:WK) is on a mission to power transparent reporting for a better world. We build and deliver the world's leading regulatory, financial and ESG reporting solutions to meet stakeholder demands for action, transparency, and disclosure of financial and non-financial data. Our cloud-based platform simplifies the most complex reporting and disclosure challenges by streamlining processes, connecting data and teams, and ensuring consistency. Learn more at workiva.com.
More from Workiva