Published 10-05-23
Submitted by Sysco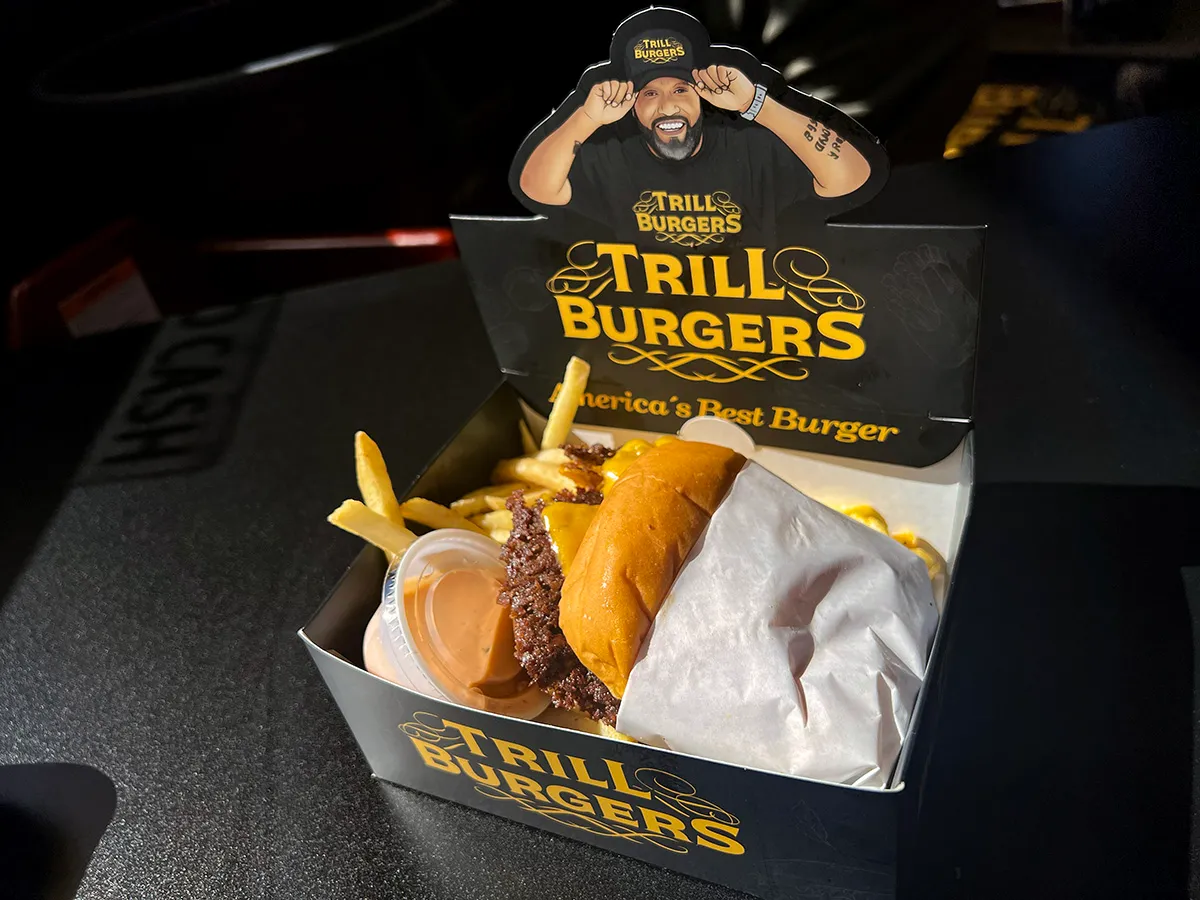 Originally published on September 28, 2023 on Houston Food Finder
It was all smiles as rap star and Houston fan-favorite Bun B (aka Bernard Freeman) and chef Mike Pham of Trill Burgers walked into Sysco Corporation Headquarters. It was a special lunchtime to celebrate a mutually beneficial partnership that had existed ever since Trill Burgers was still a fledgling company existing as a series of burger pop-ups. Trill Burgers' owners — which includes publicist Nick Scurfield and restaurateur Andy Nguyen — had arranged to serve 200 Trill Burgers and fries to a long line of Sysco employees that day. Employees and executives alike politely grabbed any opportunity possible for selfies with Bun B, who stayed at the celebration event for about an hour.
Trill Burgers, now in a permanent location at 3607 South Shepherd, is defined as much by the fans who wait in line — even in searing Houston heat — as by its burgers. The greatest allure is the meat patties, smashed into a searing hot flattop until the edges are crisp and lacy. It's a burger worth waiting for, and I joined the line around 3:30 p.m. on a 100-degree summer afternoon. The Trill Burgers employees were incredibly efficient, and it was only about 25 minutes later when I snagged a table in the blissfully air-conditioned dining room, ice-cold fountain drink in hand. The fries are good, but the burger, topped with American cheese that melds with the patty, is great. Those patties come from Sysco's Buckhead Pride division. 
"Our kitchen staff realized that we needed a bigger partner for sourcing all this meat as the Trill Burgers brand was growing exponentially," explained Bun B. "We said, 'Look, we really need to lock in with a supplier that can help us and consistently keep the product in-house at a high quality. We don't want to be bouncing around shopping from different vendors.' So, when Sysco approached us with the opportunity to partner with them, we felt like they could meet our needs and make it work with them. Everything we threw at them, they knocked out of the park. Everything we asked of them, they gave above and beyond." One example Bun B gave of unexpected supply needs was hosting a pop-up expecting 500 people, and instead, 750 showed up. When Trill Burgers existed only as pop-ups, freezer storage was also an issue, and that was something else that Sysco was able to provide. 
According to the website, Buckhead Pride supplies "meats of the highest quality and trim standards." In the case of Trill Burgers, Pham said the quality he was looking for was steak-like. "We wanted the best quality we could possibly get with a lot of beefy flavor. I really wanted guests to experience something reminiscent of having a juicy steak." Pham believes that ground beef on the leaner side is ideal for smash-burgers. "They should be smashed really thin. You don't want it to reduce in size too much, so we use an 80/20 blend [80% lean and 20% fat]." Pham says that Sysco has accommodated Trill Burgers' specifications even down to preferred ranches for sourcing beef. 
Now that Trill Burgers has a brick-and-mortar restaurant, the staff is making 2,000 to 3,000 burgers a day. Because of the volume, Buckhead is supplying patties that are preformed and ready to be smashed and seared on the flattops in the restaurant. "We're honored and thrilled to partner with them and be the exclusive supplier for a great concept. We are blown away by the success that they're having. One thing that Sysco can provide is the ability to scale a concept as fast as they want to grow and wherever they want to grow. We're coast-to-coast and in all 50 states," said Kevin Hourican, CEO and President of Sysco. 
Some of that growth is already evident. Trill Burgers is operating a stand at Shell Energy Stadium, home of the Houston Dynamos, and four stands at NRG Stadium during the Houston Texans' home games. Conversely, it's clear that Trill Burgers is still a growing business that requires some concessions to manage the demands of its burgeoning fame and popularity. Anticipating a crush of fans during the recent Beyoncé concerts, hours were shortened at the restaurant and only the beef burgers were served at NRG Center. (Usually, a vegan burger is also available.)  
Growing pains aside, Trill Burgers seems to have a solid supply chain in place and a brick-and-mortar restaurant model that's been refined under the most demanding conditions since opening in June. It seems not just likely but inevitable that more of Trill Burgers' striking black-and-yellow storefronts will be popping up around Houston — and beyond. 
Continue reading here.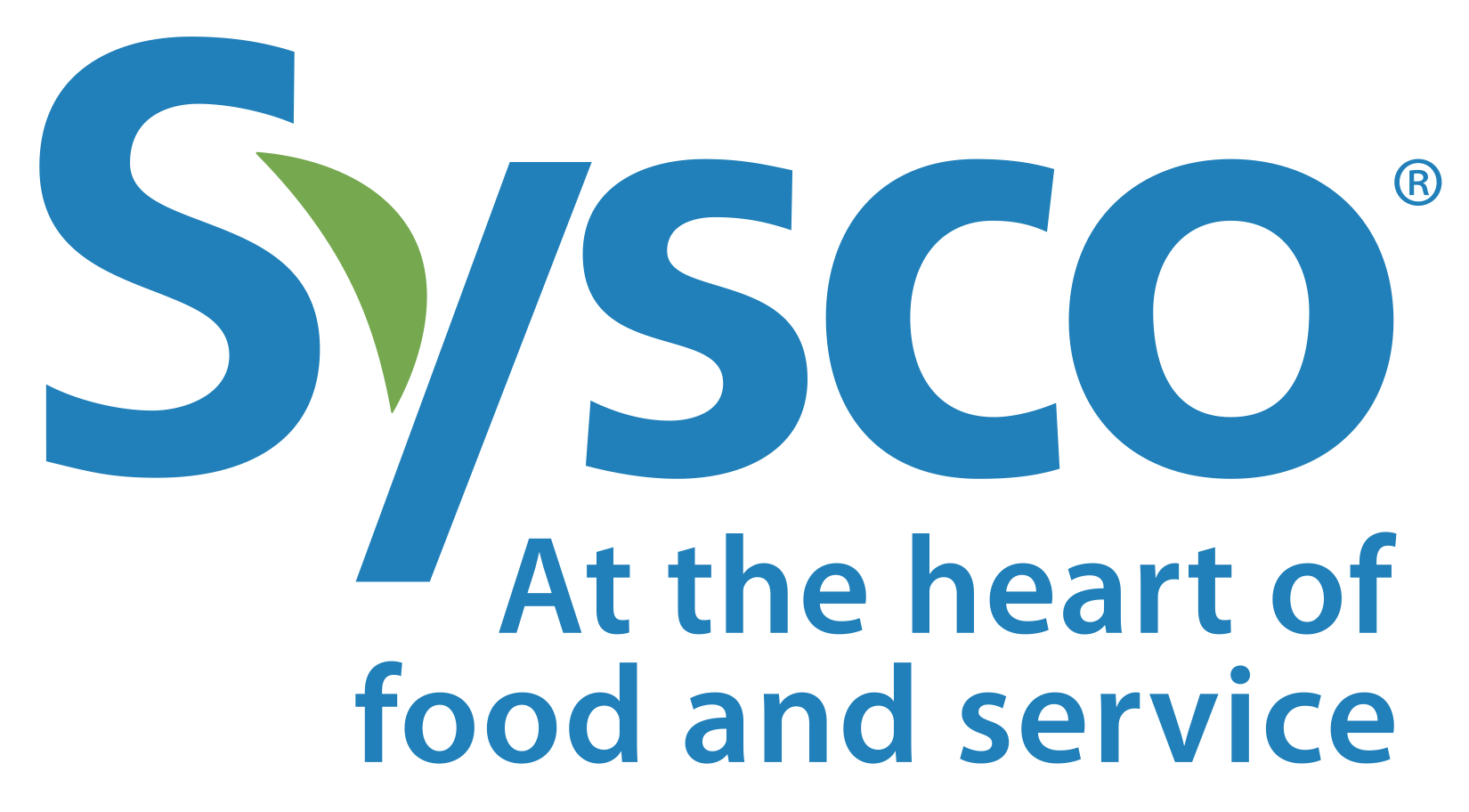 Sysco
Sysco
About Sysco
Sysco is the global leader in selling, marketing and distributing food products to restaurants, healthcare and educational facilities, lodging establishments and other customers who prepare meals away from home. Its family of products also includes equipment and supplies for the foodservice and hospitality industries. With more than 72,000 colleagues, the company operates 334 distribution facilities worldwide and serves approximately 725,000 customer locations. For fiscal year 2023 that ended July 1, 2023, the company generated sales of more than $76 billion. Information about our Sustainability program, including Sysco's 2022 Sustainability Report and 2022 Diversity, Equity & Inclusion Report, can be found at www.sysco.com.
For more information, visit www.sysco.com or connect with Sysco on Facebook at www.facebook.com/SyscoFoods. For important news and information regarding Sysco, visit the Investor Relations section of the company's Internet home page at investors.sysco.com, which Sysco plans to use as a primary channel for publishing key information to its investors, some of which may contain material and previously non-public information. In addition, investors should continue to review our news releases and filings with the SEC. It is possible that the information we disclose through any of these channels of distribution could be deemed to be material information.
More from Sysco