Published 10-04-23
Submitted by Hormel Foods Corporation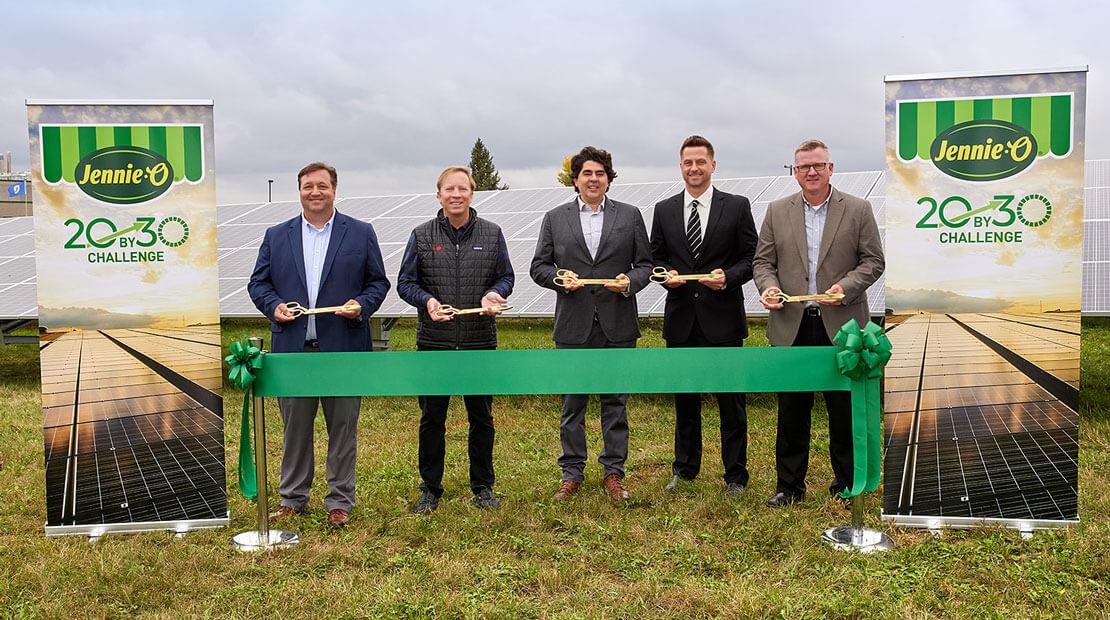 MONTEVIDEO, Minn., October 4, 2023 /CSRwire/ - Hormel Foods Corporation (NYSE: HRL), a Fortune 500 global branded food company known for its commitment to green power, celebrated the completion of an 8-acre solar field during a ribbon-cutting event Tuesday, Sept. 26 at its Jennie-O plant location in Montevideo, Minn.
The project is projected to generate 3.2 million kilowatt hours (kWh) per year between the community solar and onsite solar projects. The onsite solar portion of the project will supply approximately 10% of the plant's annual electricity, while the community solar portion of the project will provide Jennie-O team members, community members and businesses the opportunity to support green power and receive discounts on their energy bills.
"We are inspired to do our part to make the world a better place with the completion of this project," said Tom Raymond, director of environmental sustainability at Hormel Foods. "We know the importance of advancing renewable energy initiatives and this project demonstrates our commitment to environmental stewardship, including how we source the energy we need."
The new solar array will help the environment by reducing greenhouse gas emissions by an estimated 2,265 metric tons per year, equivalent to taking 504 average gasoline powered passenger vehicles off of the road for one year.
Hormel Foods has been a leader in supporting a variety of other renewable energy initiatives, including its solar projects in Kansas and California and its Virtual Power Purchase Agreements for the Western Trails and Haystack wind projects, respectively located in northern Texas and eastern Nebraska.
As a company, Hormel Foods has a goal to achieve 100% green power worldwide by 2030. Over the past year, it has increased its procurement of domestic renewable electricity from less than 10% to 100% through Virtual Power Purchase Agreements that generate over 936 million kWh hours annually. For these efforts, the company has received awards from the Environmental Protection Agency and the Center for Resource Solutions. Additionally, Hormel Foods is an anchor-tenant in community solar projects in Illinois and now rural central Minnesota.
For more information about the company's 20 By 30 Challenge and environmental stewardship efforts, please visit the 2022 global impact report here.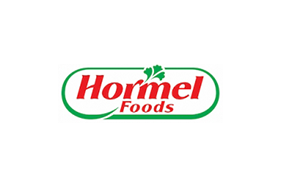 Hormel Foods Corporation
Hormel Foods Corporation
About Hormel Foods – Inspired People. Inspired Food.™
Hormel Foods Corporation, based in Austin, Minn., is a global branded food company with over $9 billion in annual revenue across 75 countries worldwide. Its brands include SKIPPY®, SPAM®, Hormel® Natural Choice®, Applegate®, Justin's®, Wholly Guacamole®, Hormel® Black Label® and more than 30 other beloved brands. The company is a member of the S&P 500 Index and the S&P 500 Dividend Aristocrats, was named one of "The 100 Best Corporate Citizens" by Corporate Responsibility Magazine for the ninth year in a row, and has received numerous other awards and accolades for its corporate responsibility and community service efforts. In 2016, the company celebrated its 125th anniversary and announced its new vision for the future - Inspired People. Inspired Food.™ - focusing on its legacy of innovation. For more information, visit www.hormelfoods.com and https://csr.hormelfoods.com/.
More from Hormel Foods Corporation