Published 10-04-23
Submitted by Lenovo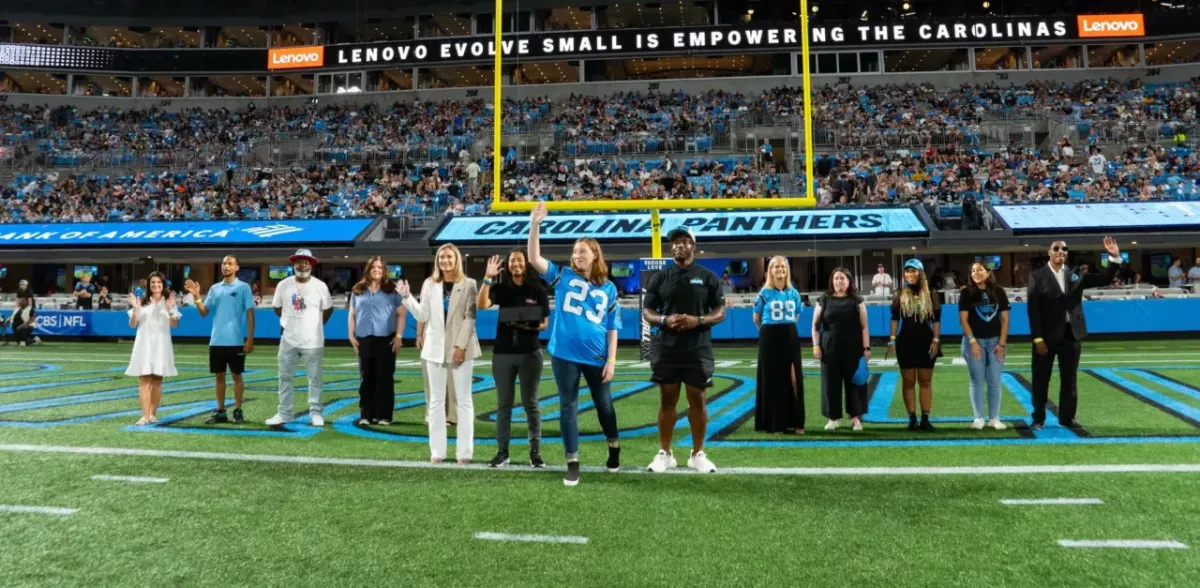 At its core, entrepreneurship serves as the heart of the Carolinas. Rich in culture and ambition, this region offers not only breathtaking landscapes, but also a sanctuary for dreams to take root and flourish. Lenovo takes pride in calling the Triangle home alongside neighboring businesses that uplift their communities through their products and services.
From delicious delicacies to hidden local gems, these small businesses give our cities that sense of belonging and provide us with an experience that will make anyone feel right at home. These establishments started as ideas to enrich their communities, and we are grateful that we can take part in turning dreams into reality.
Evolve Small and Empowering the Carolinas
At Lenovo, we believe smarter technology is the key to unlocking new possibilities, and entrepreneurs are no different. For that reason, Lenovo partnered with the Carolina Panthers to create the Empowering the Carolinas program as part of our Evolve Small initiative.
Evolve Small began in 2021 with the mission to support small business owners and close the gap for obstacles they may experience. With a focus on women and minority-owned businesses, Evolve Small aids entrepreneurs looking to take their business to the next level through grants and technology donations, mentorships, and community engagement events.
We asked Panthers fans and North and South Carolinians to nominate their favorite local businesses that have contributed to better their communities for this year's Empowering the Carolinas contest for a chance to be one of the 10 deserving businesses to be honored.
The prize includes $5,000 worth of technology solution upgrades on behalf of Lenovo and tickets to a Carolina Panthers' preseason game against the Detroit Lions on August 25, where they were honored on-field at the end of the first quarter.
In addition to the technology upgrades, one of the winners was selected for the grand prize: a $100,000 advertising package with the Panthers during the NFL season to amplify their impact across the region and beyond.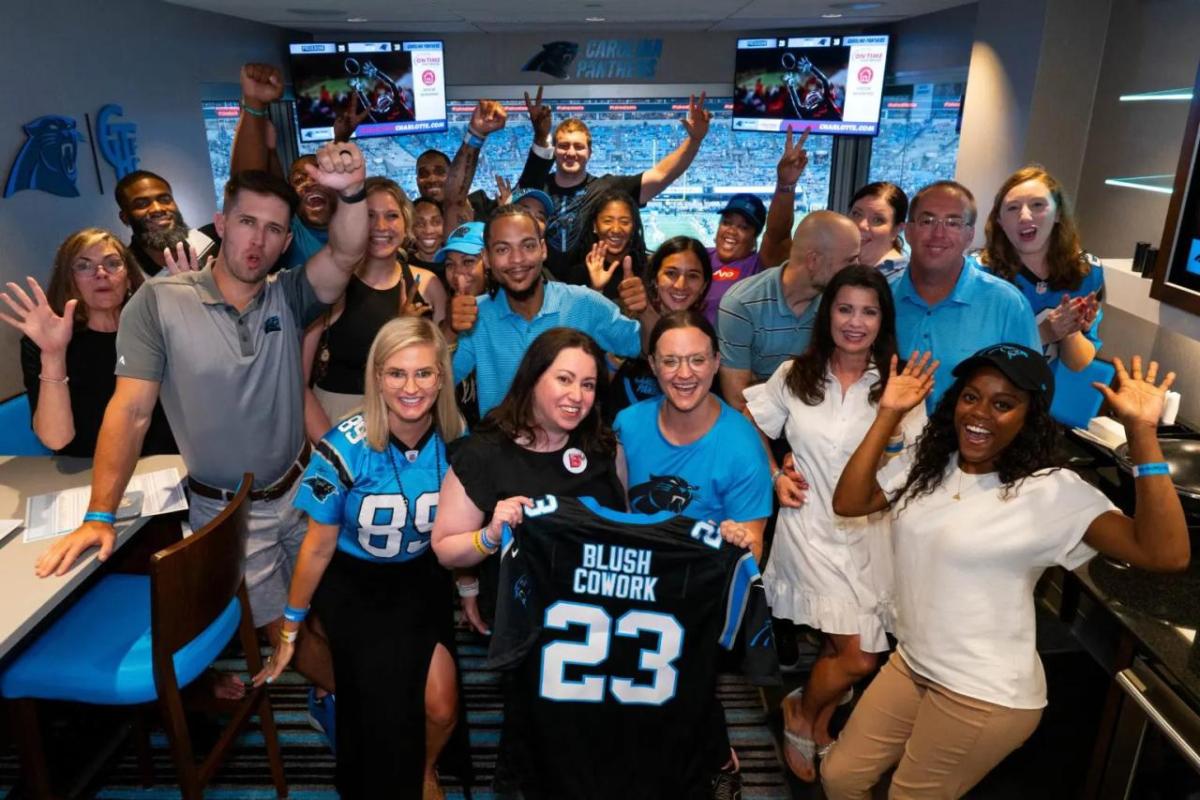 The Winners
With an impressive 650 nominations, this year's 10 winners stand out: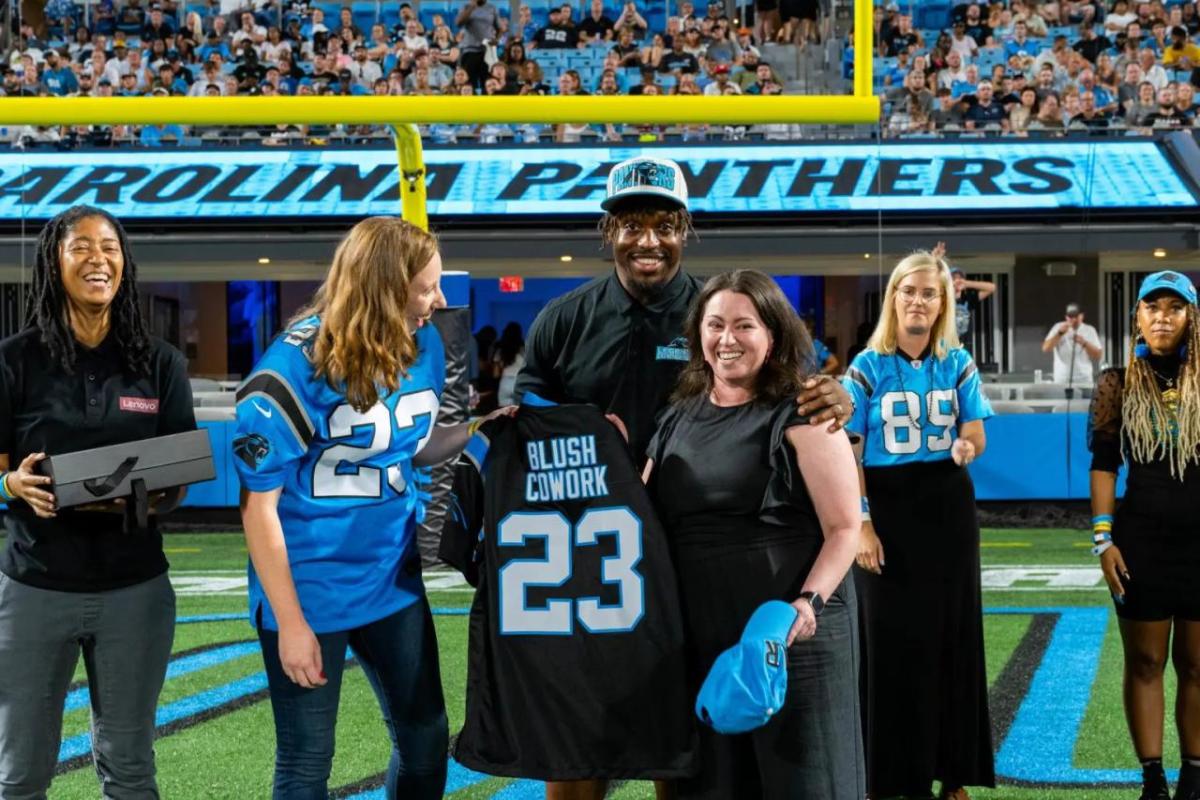 The Big Game
After the first quarter of their preseason game against the Detroit Lions on August 25, the Carolina Panthers recognized the Top 10 winners, who were joined on the field by Lenovo's Megan Bornemann, Lead of the Lenovo Evolve Small Initiative and Melinda Douglass, Lenovo Evolve Small Ambassador, as well as Panthers Team President Kristi Coleman and Panthers Legend Jonathan Stewart.
It is always an honor to highlight the businesses making a positive impact within their communities. We were thrilled to announce Blush Cowork as this year's Empowering the Carolinas grand prize recipient.
The Empowering the Carolinas contest is more than a celebration of local businesses; it is a tribute to the spirit of entrepreneurship, community, and dreaming bigger. As the ten winning businesses stood proudly on the field and received praise for their achievements, they represented what makes the Carolinas' business landscape dynamic and inspiring.
Once again, congratulations to all our 2023 Empowering the Carolinas winners; Lenovo and the Carolina Panthers are excited to see what the future holds for you!
Check out the Lenovo Evolve Small site to see how Lenovo and our partners are supporting deserving small businesses this year.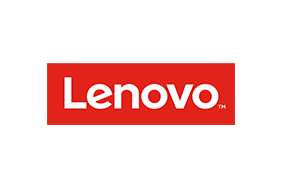 Lenovo
Lenovo
Lenovo is a US$62 billion revenue global technology powerhouse, ranked #217 in the Fortune Global 500, employing 77,000 people around the world, and serving millions of customers every day in 180 markets. Focused on a bold vision to deliver Smarter Technology for All, Lenovo has built on its success as the world's largest PC company by further expanding into growth areas that fuel the advancement of 'New IT' technologies (client, edge, cloud, network, and intelligence) including server, storage, mobile, software, solutions, and services. This transformation together with Lenovo's world-changing innovation is building a more inclusive, trustworthy, and smarter future for everyone, everywhere. Lenovo is listed on the Hong Kong stock exchange under Lenovo Group Limited (HKSE: 992)(ADR: LNVGY). To find out more visit https://www.lenovo.com, and read about the latest news via our StoryHub.
More from Lenovo