Published 10-04-23
Submitted by Aflac Incorporated
Originally published on Aflac Newsroom
COLUMBUS, Ga., October 4, 2023 /CSRwire/ - Aflac, a leading provider of supplemental health insurance in the U.S.,1 is unveiling a new initiative with writer, mom, actress, former Telemundo host and breast cancer survivor Adamari Lopez for their "Remission with a Mission" campaign. Kicking off in October in honor of Breast Cancer Awareness Month, this effort aims to foster improved health and wellness practices within the U.S. Hispanic community by promoting the importance of proactive health care habits.
Aflac's "Remission with a Mission" campaign confronts a stark reality — 1 in 4 adults have chosen to forgo essential health screenings due to a perception of good health, according to Aflac's Wellness Matters survey, conducted specifically among Hispanics. The survey also unveiled that 72% of Hispanic respondents diagnosed with cancer became aware of their condition during routine medical exams or regularly scheduled annual screenings, compared to 46% among the general population. Additionally, an alarming 31% of Hispanics reported they encounter language barriers that hinder their access to preventive care resources. These findings highlight the urgent need to bridge language gaps and amplify health education initiatives within the U.S. Hispanic community.
"Joining forces with Aflac for the 'Remission with a Mission' campaign holds a personal significance for me. I discovered the importance of wellness checkups firsthand when I was diagnosed with breast cancer at the young age of 33. My journey has shown me the critical role that early detection and proactive health care play in saving lives," said Lopez. "The troubling statistics regarding health habits within the Hispanic community deeply moved me — I want to urge my community to prioritize regular screenings to identify potential health concerns early and take charge of our well-being."
"The 'Remission with a Mission' campaign will blend Adamari's popularity with her authentic and inspiring journey to encourage proactive health care practices within the Hispanic community," said Ines Rodriguez Gutzmer, senior vice president and chief communications officer, Aflac Incorporated. "We need to bridge gaps, break down language barriers and empower individuals to take charge of their health. Together we will emphasize the value of early detection and promote regular health screenings. Like Adamari, Aflac is on a mission to help patients and families create better health habits."
Aflac's Wellness Matters Survey examined attitudes, habits and opinions about health and preventive care, uncovering that many adults are skipping wellness appointments and screenings that can help save their lives, including mammograms, blood tests, pap smears, STDs, skin cancer, and colonoscopies. These findings underscore the need for increased engagement and education within the U.S. Hispanic community, transcending language barriers and advocating for proactive health care practices.
Additional insights from Aflac's Wellness Matters Survey:
Loved ones carry high impact on promoting health: Many U.S. Hispanics (67%) say they benefit from friends and family who encourage them to go to the doctor for routine visits. Individuals are more likely to schedule checkups and prioritize wellness screenings as adults if their parents or caregivers demonstrated good habits, such as scheduling childhood wellness appointments, early in life.
Gender dynamics: Hispanic men exhibit a more positive outlook on their current and future health compared to women.
Generational divide: Younger generations, including Gen Z, feel less control over their health but are more likely to skip annual wellness visits.
Aflac's collaboration with Adamari Lopez exemplifies its commitment to fostering a healthier future for the U.S. Hispanic community. Together, Aflac and Adamari are working to break down barriers, inspire positive change and prioritize wellness for all. Learn more at Aflac.com/Adamari.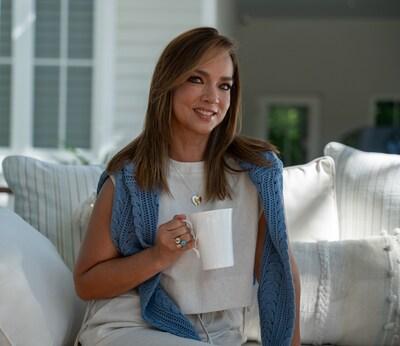 ABOUT THE STUDY
The 2023 Wellness Matters Survey was conducted among a nationally representative sample of 2,001 employed U.S. adults ages 18-65 in June 2023 by Kantar Profiles on behalf of Aflac. As part of the Hispanic population report, 200 Spanish-speaking respondents were added for a total of 580 respondents to ensure a robust understanding of this population. The additional 200 are not included in the general population report in order to maintain the nationally representative sample. Learn more at Aflac.com/WellnessMatters.
ABOUT AFLAC INCORPORATED 
Aflac Incorporated (NYSE: AFL), a Fortune 500 company, has helped provide financial protection and peace of mind for more than 67 years to millions of policyholders and customers through its subsidiaries in the U.S. and Japan. In the U.S., Aflac is the No. 1 provider of supplemental health insurance products.1 In Japan, Aflac Life Insurance Japan is the leading provider of cancer and medical insurance policies in force. In 2021, the company became a signatory of the Principles for Responsible Investment (PRI). In 2022, the company was included in the Dow Jones Sustainability North America Index for the ninth year, the World's Most Ethical Companies by Ethisphere for the 17th consecutive year, Fortune's World's Most Admired Companies for the 22nd time and Bloomberg's Gender-Equality Index for the fourth consecutive year. To find out how to get help with expenses health insurance doesn't cover, get to know us at aflac.com or aflac.com/espanol. Investors may learn more about Aflac Incorporated and its commitment to corporate social responsibility and sustainability at investors.aflac.com under "Sustainability."
Media contact: Darcy Brito, 706-505-9762 or dbrito@aflac.com
Analyst and investor contact: David A. Young, 706-596-3264, 800-235-2667 or dyoung@aflac.com
1 LIMRA 2021 US Supplemental Health Insurance Total Market Report
SOURCE Aflac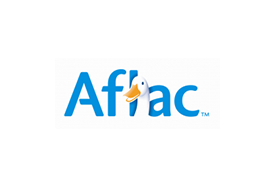 Aflac Incorporated
Aflac Incorporated
Aflac is a Fortune 500 company, providing financial protection to more than 50 million people worldwide. When a policyholder or insured gets sick or hurt, Aflac pays cash benefits fairly, promptly and directly to the insured. For more than six decades, Aflac voluntary insurance policies have given policyholders the opportunity to focus on recovery, not financial stress.
More from Aflac Incorporated