Published 10-03-23
Submitted by The Chemours Company
The climate challenges we're facing are significant. We can't afford to move backward. The world needs fluorinated gases (F-gases) and specialty fluids (HFCs, HFOs, and HFO blends) that power the largest industries and value chains, touching nearly every sector of the economy, from electric vehicles and heat pumps to data centers, renewable energy, and construction.
Unlike so-called "natural" refrigerants, which are outdated industrial gases (CO₂, ammonia, and propane), F-gases help advance global climate goals by moving heating and cooling away from fossil fuel use and towards energy-efficient solutions, like the adoption of heat pumps. They have a role in achieving a circular economy, paving the way to decarbonization, all while driving innovation, value, and reliability.
F-gases enable circularity and can be recovered, reclaimed, and reused in perpetuity, while CO₂ is released into the atmosphere, where it remains for hundreds of years. A circular economy is critical to reaching sustainability goals because raw materials can be used repeatedly, making better use of finite resources and reducing emissions.
F-gases are also critical to achieving global climate targets; the electrification of heating, cooling and transportation; and the green transition. While industrial gases may have a low global warming potential (GWP), they are inefficient and often require more energy, which hinders decarbonization and increases cost.
F-gases are essential to the cold chain, transportation, medical devices, high-speed computing, and many other critical industries of the future. A broad ban on F-gases would significantly impact businesses, industries, supply chains, innovation, and the economy. In fact, a ban on EU mobile air conditioning alone would cost an estimated €230+ billion within 10 years*.
Limiting access to F-gases would slow adoption, increase transition costs, create an incredible amount of material waste by crippling existing equipment infrastructure, and jeopardize the widespread deployment of heat pumps and other energy-efficient solutions.
F-gases are critical solutions that will enable the energy transition, electrify transport, power AI, and battle the next pandemic. They are critical components in technologies we use every day, and are vital to decarbonization and the energy transition.
Learn more about why the world needs f-gases.
*Independent Socioeconomic Analysis: Estimated 10-year impact to the European economy (profit and social costs) of a ban of PFAS where no viable alternative is available.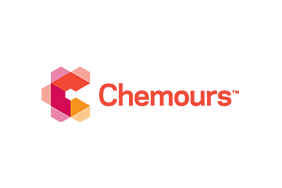 The Chemours Company
The Chemours Company
The Chemours Company (NYSE: CC) is a global leader in Titanium Technologies, Thermal & Specialized Solutions, and Advanced Performance Materials providing its customers
with solutions in a wide range of industries with market-defining products, application expertise and chemistry-based innovations. We deliver customized solutions with a wide range of industrial and specialty chemicals products for markets, including coatings, plastics, refrigeration and air conditioning, transportation, semiconductor and consumer electronics, general industrial, and oil and gas. Our flagship products are sold under prominent brands such as Ti-Pure™, Opteon™, Freon™, Teflon™, Viton™, Nafion™, and Krytox™. The company has approximately 6,600 employees and 29 manufacturing sites serving approximately 2,900 customers in approximately 120 countries. Chemours is headquartered in Wilmington, Delaware and is listed on the NYSE under the symbol CC.
More from The Chemours Company