Published 10-03-23
Submitted by Green Mountain Energy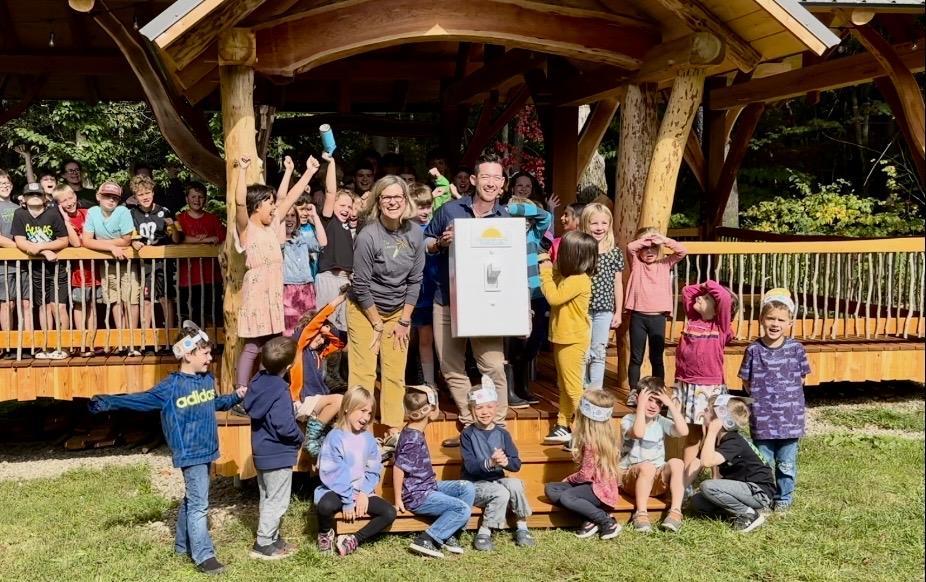 MEADVILLE, Pa., October 3, 2023 /CSRwire/ - The Learning Center K-8 School is celebrating this school year with a new timber-framed outdoor classroom, thanks to a $109,000 sustainability grant from Green Mountain Energy Sun Club. Project preparation and student programming for the Meadville school classroom started in fall 2021, and a community classroom raising event took place in May 2023.
The Learning Center, an independent school in Meadville, was founded 12 years ago by Dana and Scott Yeager with the mission of hands-on authentic education through the arts and sciences. The school focuses on students 'learning by doing' to expose them to real world problems and challenging them to use their agency to find potential solutions.
This one-of-a-kind classroom was distinctively designed to fit harmoniously into the wooded ravine adjacent to the school building. Timber craftsman, David Yasenchack, designed and built the classroom from sustainably harvested timber from the school site and surrounding area. The Learning Center's educational programming, in partnership with the Foundation for Sustainable Forests, allows its students to learn about local forests in Western Pennsylvania and sustainable forestry. However, involvement with the outdoor classroom goes beyond student curriculum.
Students from the Learning Center and Meadville community members have played a vital role in the outdoor classroom project. Students were introduced early on with a puzzle to understand how the classroom would work, and they witnessed the transformation of a living tree becoming a beam in the classroom. Each student also carved individual pegs that now hold the classroom together. Community member involvement heightened at the classroom raising event on May 20 to help lift heavy timbers and assist with ropes to guide the classroom's structural components into place.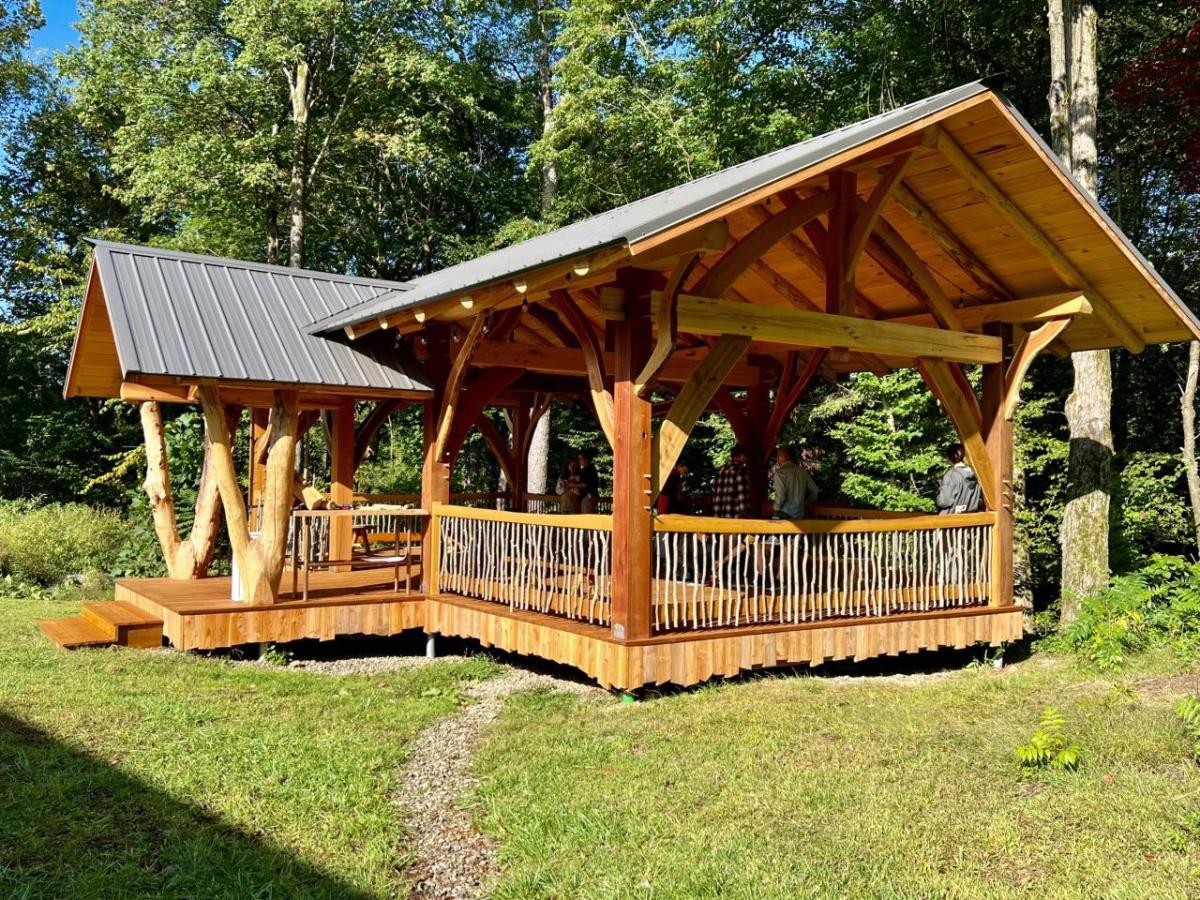 For Green Mountain Energy Sun Club, the Learning Center's outdoor classroom is the first outdoor, sustainably-sourced classroom the program has funded.
"Green Mountain Energy's goal with Sun Club grants is to promote sustainability in the community and support important causes," said Mark Parsons, Green Mountain Energy vice president. "We are honored to have been a part of this innovative project to connect sustainability and education, and we look forward to watching the Learning Center continue its expansion of nature-based learning initiatives in the Meadville community."
Since 2002, Green Mountain Energy Sun Club has been empowering local communities by donating nearly $13 million to 156 nonprofit organizations across Texas and the Northeast. Sun Club supports projects promoting renewable energy, energy efficiency, resource conservation, education and awareness, clean transportation, and sustainable agriculture.
"Active, hands-on, authentic learning is a foundational principle of The Learning Center," said Dana Yeager, Education Director, Learning Center K-8 School. "This entire project put that principle into action - from felling the first tree to driving the last peg, our students integrated math, science, art, and nature to experience the journey from idea to creation. Our beautiful outdoor classroom will host countless opportunities for students to learn to be thoughtful, reflective, and intentional in their interactions with our natural world. We're so thankful for Sun Club's partnership in making our vision of sustainability education a reality."
A community dedication event took place at the school Friday, September 29, to commemorate the completion of the sustainably funded classroom.
####
About The Learning Center K8 School
The mission of the Learning Center K8 School is to create an intergenerational learning community which fosters natural curiosity, the individuality of the child, high academic achievement, and lifelong learners while engaging students in an exploration of the creative process to help individuals find their expressive voice. Founded in 2011, the Learning Center K8 School now services over 80 students. To learn more about our school and our unique approach to education, please visit our website at www.learningcenterk8.org.
ABOUT GREEN MOUNTAIN ENERGY SUN CLUB 
Green Mountain Energy is changing the way power is made and advancing sustainable communities through the work of Green Mountain Energy Sun Club. Since its founding in 2002, Sun Club® has donated more than $13 million to 156 nonprofit organizations across Texas and the Northeast. Sun Club collaborates with nonprofit organizations on projects that focus on renewable energy, energy efficiency, resource conservation, and environmental stewardship. To learn more about Green Mountain Energy and Sun Club or to apply for a Sun Club grant, visit greenmountain.com/sunclub.
Media:
Green Mountain Energy
713-537-5735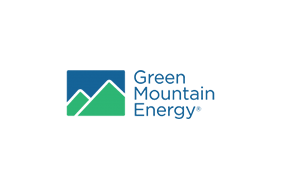 Green Mountain Energy
Green Mountain Energy
Green Mountain Energy Company was founded in 1997 with the mission to change the way power is made. Today, we remain 100% committed to this mission, which makes us the nation's longest serving renewable energy retailer and a clean energy pioneer. We provide customers with electricity products made from renewable resources like wind and solar and carbon offsets that help neutralize carbon emissions.
We live our commitment to sustainability inside and out: Every single product offered by our company has an environmental benefit, and our company operates with a zero-carbon footprint - distinctions that make us proud!
More from Green Mountain Energy