Published 10-03-23
Submitted by Pepco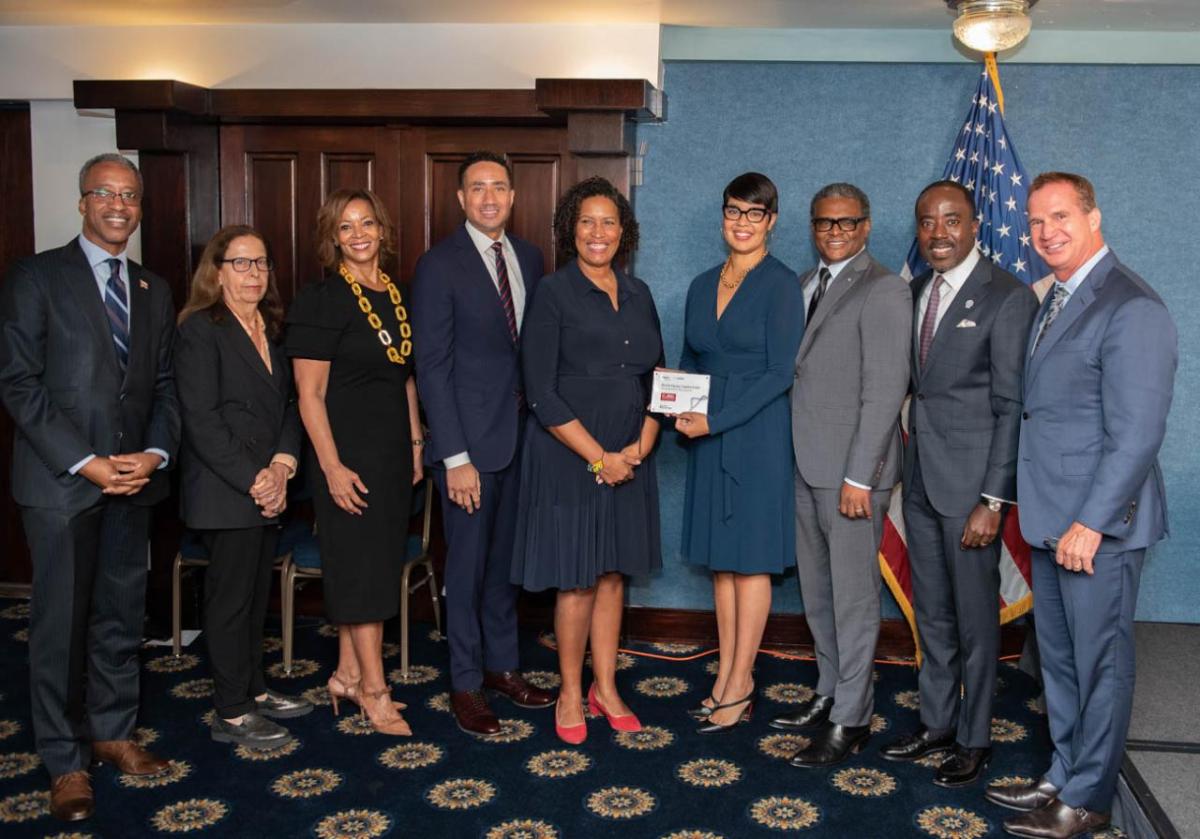 Link to event VO/SOT: Pepco RECF 2023
Link to entire event: Pepco RECF live stream
WASHINGTON, October 3, 2023 /CSRwire/ - Pepco, Exelon, and the Exelon Foundation-funded Racial Equity Capital Fund (RECF), announced $2.7 million in RECF investments to four local, minority-owned businesses working in the energy, IT, workforce development, and real estate fields:
In 2022, Exelon, Pepco's parent company, launched the RECF in partnership with RockCreek, one of the world's largest diverse-owned global investment firms, which has invested more than $8.4 billion in diverse firms over the last two decades. The RECF expands capital access to diverse businesses so they can create more jobs, grow their companies and reinvest in their neighborhoods and communities.
Gemini Energy Solutions is a Black-owned and led energy audit and cleantech company that strives to equitably scale energy efficiency to often overlooked small businesses and communities. Gemini uses 'clean energy hubs' that serve as revenue generating microgrids that includes rooftop and carport solar panels, electric vehicle chargers and HVAC and lighting solutions. The organization is currently working to connect businesses and churches in under-resourced communities with green energy solutions.
Public Sector Solutions Group (PS2G) is a technology driven Black-owned company providing IT consulting services and innovative solutions to state and local government partners. The PS2G team helps clients achieve their performance goals while ensuring audit compliance and reporting for federally funded agencies. PS2G is also trains residents in the District and Maryland in cybersecurity and information technology through the Walter Reed IT Infrastructure Academy and in partnership with Exelon and Pepco.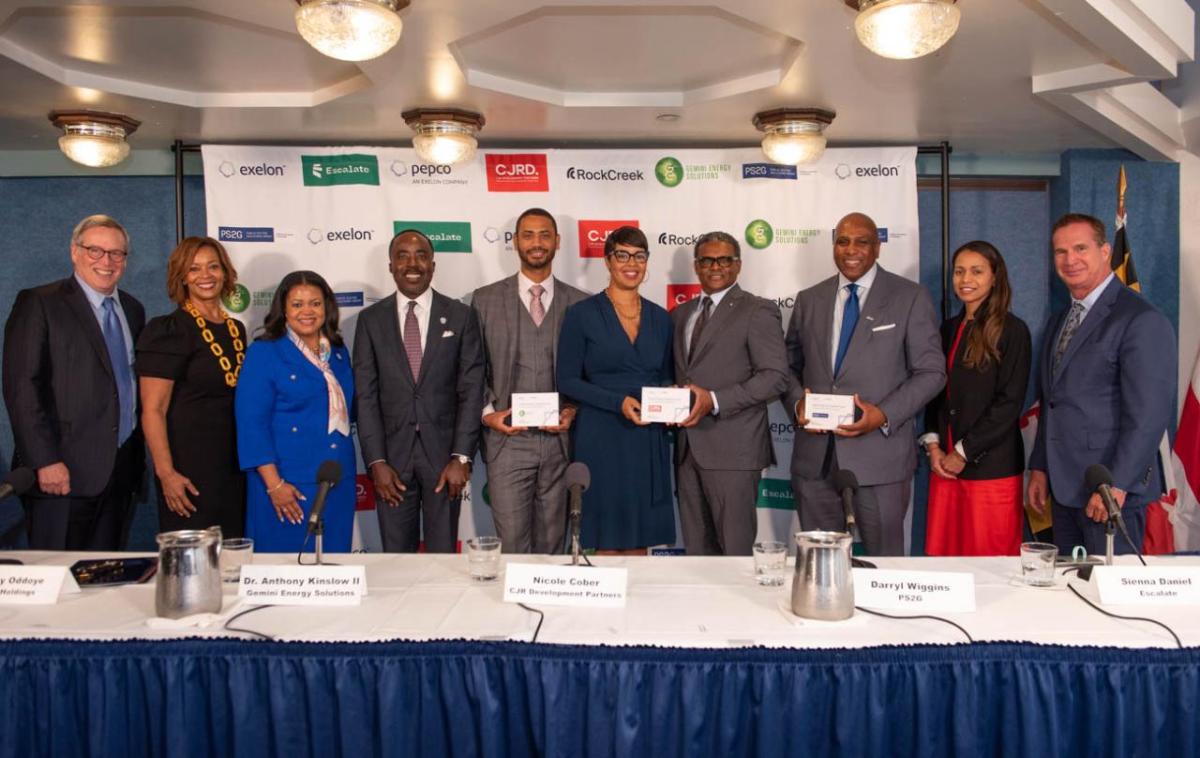 CJR Development Partners, LC is a minority, woman-owned small business firm dedicated to building strong communities and businesses. The CJR development team advises on public private partnerships and specializes in creating mixed use developments and affordable housing communities. They also help build strong businesses by providing solutions for clients' branding, contract management and human resources needs, as well as training services to build strong employee teams.
Escalate is a workforce development platform that brings together educational and artificial intelligence resources to improve retention of frontline workers. Based in Silver Spring, Md. Escalate is a majority Black and woman-owned company. The company's unique platform provides support for frontline workers to drive retention and positive work environments.
As part of Exelon's ongoing, extensive efforts to promote equity and economic opportunity in the diverse communities served by Pepco and its sister utilities, the RECF is making investments through debt and equity financing for minority-owned businesses throughout Exelon's service areas over the next three years. Exelon's six utilities—Atlantic City Electric, BGE, ComEd, Delmarva Power, PECO and Pepco—and the Exelon Foundation contributed to the fund, and funding is done at Exelon's own expense.
RockCreek, which leads the RECF and makes the fund's investment decisions, is also focused on growing the capability of the capital fund through partnerships with minority-owned lending institutions, community banks, and chambers of commerce to source originations and provide additional investment and lending opportunities.
New RECF applications are accepted on a rolling basis. Interested businesses may apply online or contact RockCreek at RECFInquiries@therockcreekgroup.com for more information.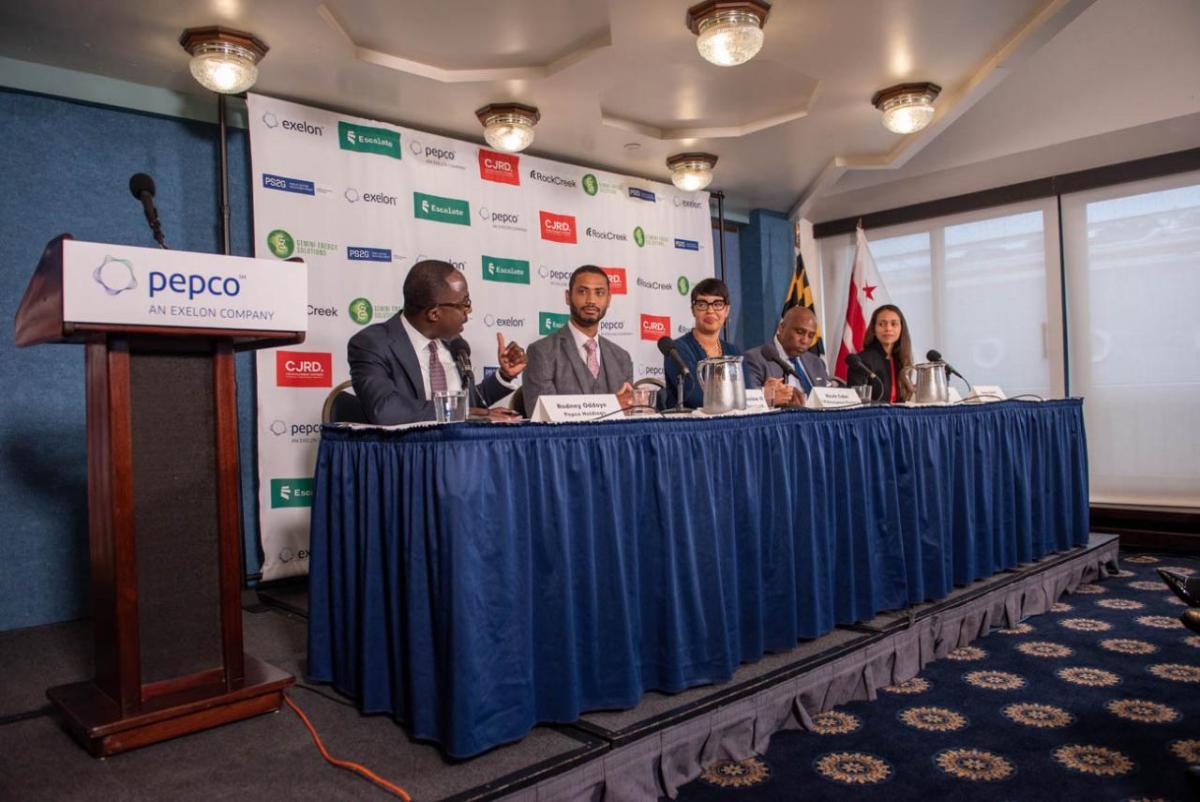 ### 

About Pepco
Pepco is a unit of Exelon (Nasdaq: EXC), a Fortune 250 company and the nation's largest utility company, serving more than 10 million customers. Pepco provides safe and reliable energy service to approximately 919,000 customers in the District of Columbia and Maryland. 

About Exelon 
Exelon (Nasdaq: EXC) is a Fortune 200 company and the nation's largest energy delivery company, serving more than 10 million customers through six fully regulated transmission and distribution utilities — Atlantic City Electric (ACE), Baltimore Gas and Electric (BGE), Commonwealth Edison (ComEd), Delmarva Power & Light (DPL), PECO Energy Company (PECO), and Potomac Electric Power Company (Pepco). More than 18,000 Exelon employees dedicate their time and expertise to powering a cleaner and brighter future for our customers and communities through reliable, affordable and efficient energy delivery, workforce development, equity, economic development and volunteerism. Follow Exelon on Twitter @Exelon. 

About RockCreek 
RockCreek is a global investment firm that applies innovation, data, and technology to generate long-term value. With more than $16 billion in assets, RockCreek partners with university endowments, foundations, pension plans, corporates, sovereign funds, and family offices. RockCreek generates long-term value through its $11.3 billion investment in sustainable companies and the energy transition, as well as its $8.4 billion investment in diverse firms, including $2.7 billion in woman-owned firms, $1.7 billion in Latino-owned firms, and more than $1 billion in Black-owned firms. RockCreek's Futures team provides strategic growth capital to companies and includes the Smart Futures fund that makes growth equity investments in companies catalyzing the energy transition. Follow RockCreek on Twitter @RockCreekGroup and on LinkedIn.
Contact: 
Chuck McDade 
Pepco Communications 
202-872-2680 (media hotline)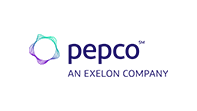 Pepco
Pepco
Pepco is a unit of Exelon (Nasdaq: EXC), a Fortune 250 company and the nation's largest utility company, serving more than 10 million customers. Pepco provides safe and reliable energy service to approximately 919,000 customers in the District of Columbia and Maryland.
More from Pepco