Published 10-03-23
Submitted by Hormel Foods Corporation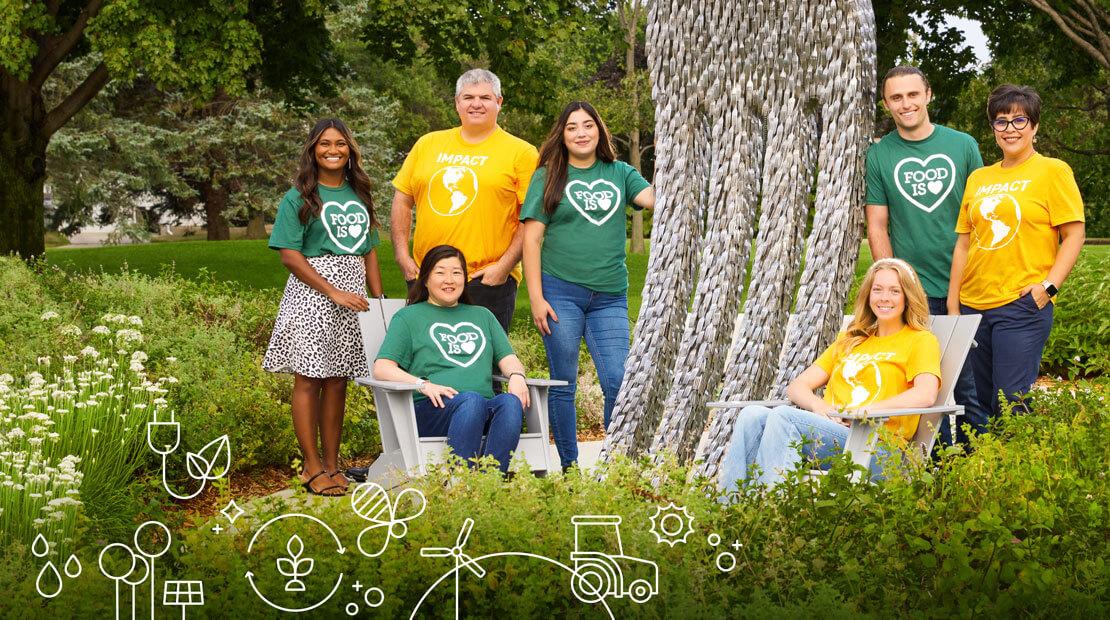 AUSTIN, Minn. October 3, 2023 /CSRwire/ - Hormel Foods Corporation (NYSE: HRL), a Fortune 500 global branded food company, today announced the launch of its 17th annual Global Impact Report. The report, available online at HormelFoods.com/Global-Impact, contains information about the company's progress toward its corporate responsibility and environmental, social and governance (ESG) goals in fiscal 2022.
"As a global branded food company, we understand our responsibility and our ability to make a positive impact," said Jim Snee, chairman of the board, president and chief executive offer of Hormel Foods. "Our global impact report is a snapshot of Hormel Foods' unwavering commitment to transparency and accountability as a corporate citizen. This report reflects our dedication to sustainability, ethical business practices, and our ongoing mission to nourish the world while caring for our planet. We are proud to share Our Food Journey toward a more sustainable and responsible food system with our stakeholders." Highlights of the company's 2022 progress include:
Continued progress on the company's corporate responsibility and ESG goals, officially named the 20 By 30 Challenge, which consists of 20 qualitative and quantitative goals and commitments to be achieved by the end of 2030. The goals were based on a key-topics assessment that helped the company identify and prioritize the issues most relevant to the business and its stakeholders. The 20 By 30 Challenge is aligned with the UN Sustainable Development Goals, committing to the advancement of our antibiotic stewardship efforts and piloting an antibiotic-use measurement and reporting system.
Matching 100% of domestic energy use in fiscal 2022 with renewable sourcing.
Being on track to have an approved science-based target in 2023 for the reduction of greenhouse gas (GHG) emissions.
Investing in sustainable agricultural practices through a 50,000-acre pilot project in Minnesota that is designed to generate positive outcomes in environmental-impact measurement, water stewardship, carbon removals and agricultural resilience.
Continued success with our groundbreaking two-year college-degree program, Inspired Pathways.
Contributing more than $11.3 million in cash and products, including $9.1 million in hunger-relief donations.
Making significant progress on creating a food-secure community program in Austin, Minn., with the additional goal of sharing the blueprint and findings with other communities.
Hormel Foods continues to be recognized as a leading corporate citizen and has been named one of America's Most Trustworthy Companies and one of America's Most Responsible Companies by Newsweek magazine. It's also been named one of the World's Most Admired Companies by Fortune magazine, has appeared on the 100 Best Corporate Citizens list from 3BL Media 13 times, has been listed in Investor's Business Daily Annual Report of the 100 Best ESG Companies and has been named to Barron's 100 Most Sustainable Companies. In addition, 3BL Media named Snee its 2022 Responsible CEO of the Year for his transformative leadership.
The 2022 Hormel Foods Global Impact Report follows Global Reporting Initiative (GRI) Standards and follows the reporting guidance and principles of Sustainability Accounting Standards Board (SASB) Processed Foods and Meat, Poultry & Dairy Standards. Projects and initiatives featured in the report include information about the Hormel Foods efforts that support the select UN Sustainable Development Goals. Content within this report has been reviewed and approved by the company's ESG Council, internal experts and vice presidents who oversee relevant ESG topics across the business.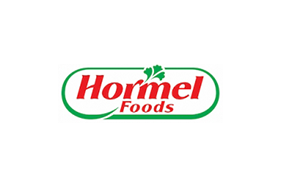 Hormel Foods Corporation
Hormel Foods Corporation
About Hormel Foods – Inspired People. Inspired Food.™
Hormel Foods Corporation, based in Austin, Minn., is a global branded food company with over $9 billion in annual revenue across 75 countries worldwide. Its brands include SKIPPY®, SPAM®, Hormel® Natural Choice®, Applegate®, Justin's®, Wholly Guacamole®, Hormel® Black Label® and more than 30 other beloved brands. The company is a member of the S&P 500 Index and the S&P 500 Dividend Aristocrats, was named one of "The 100 Best Corporate Citizens" by Corporate Responsibility Magazine for the ninth year in a row, and has received numerous other awards and accolades for its corporate responsibility and community service efforts. In 2016, the company celebrated its 125th anniversary and announced its new vision for the future - Inspired People. Inspired Food.™ - focusing on its legacy of innovation. For more information, visit www.hormelfoods.com and https://csr.hormelfoods.com/.
More from Hormel Foods Corporation