Published 10-02-23
Submitted by U.S. Bank
Originally published on U.S. Bank company blog
When Serena Cuevas wanted to open her own dance studio after more than a decade of performing and leading classes, her U.S. Bank banker Adolfo Hernandez told her she didn't qualify for a traditional line of credit.
But that wasn't the end of their conversation. Hernandez referred Cuevas to Accessity, which provided her with an $8,000 loan to cover rent and marketing expenses, as well as hire a new staff member and maintain 11 other youth and adult instructor jobs.
The business, Deseo Studios in San Diego, is now thriving and Cuevas has been able to secure traditional credit from U.S. Bank to help Deseo continue to grow.
This is one example of how Accessity helps small businesses grow, and why the U.S. Bank Foundation recently provided Accessity with a $750,000 multiyear grant.
For more about Accessity and Deseo Studios, watch the short video linked above.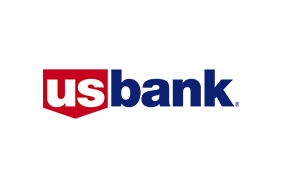 U.S. Bank
U.S. Bank
About U.S. Bank
U.S. Bancorp, with approximately 70,000 employees and $601 billion in assets as of September 30, 2022, is the parent company of U.S. Bank National Association. The Minneapolis-based company serves millions of customers locally, nationally and globally through a diversified mix of businesses: Consumer and Business Banking; Payment Services; Corporate & Commercial Banking; and Wealth Management and Investment Services. The company has been recognized for its approach to digital innovation, social responsibility, and customer service, including being named one of the 2022 World's Most Ethical Companies and Fortune's most admired superregional bank. Learn more at usbank.com/about.
More from U.S. Bank