Published 09-29-23
Submitted by Covia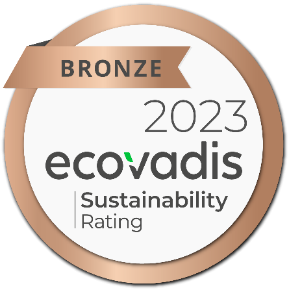 Covia, a leading provider of high-quality, diversified specialty minerals and material solutions for the industrial and energy markets, announced that, for the second consecutive year, the company was awarded a bronze medal for sustainable performance of its business by EcoVadis. Covia ranked in the top 21% of companies assessed in "Quarrying of Stone, Sand, and Clay" industry.
Ecovadis is an independent rating agency that assesses sustainability and CSR practices across a multitude of industries worldwide. Their comprehensive evaluation process examines four key areas including environment, labor and human rights, ethics, and sustainable procurement. Covia's 2023 performance earned a higher score than 2022, putting the company in the top 35% of all companies evaluated across all industries.
"Our higher score this year reflects our work to further integrate sustainability into our operations and supply chain. We refined several of our environmental programs and initiatives, including: the phased rollout of our new Environmental Management System (EMS), completing a third-party verification of our emissions calculation, investing $1.7 million in capital projects aimed at reducing emissions, and establishing our signature Community Beekeeping Initiative in Mexico. Our score increased because of the hard work that our Covia Team Members put into our organization every day, and this validates the importance of what they do," said Natalie Eglinton, Covia's Director, ESG. "The EcoVadis rating is a great benchmark for us as we continue to work toward our ESG goals."
Read more about how Covia is committed to delivering a lasting impact on our business, our people, our planet, and the communities where we live and work.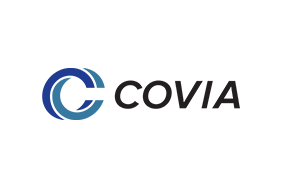 Covia
Covia
At Covia, we are committed to being more than just a leading provider of high-performance mineral and material solutions – we believe that our company can make a positive difference in the world. This belief is what drives our environmental, social and governance (ESG) strategy, which is influenced by both our journey as an organization and the events in the world around us.
Our commitment to operating as a responsible corporate citizen has been embedded into every aspect of our business for decades and serves as the foundation for Covia's ESG initiatives. From our operations to our Team Members and the communities in which we live and work, we continue to define WHAT WE'RE MADE OF as more than the materials we produce, but the impact we can make in every interaction.
In 2021, we enhanced our approach toward accelerating ESG performance by developing our formal GOALS THAT INSPIRE: ESG 2030. These 10 goals, broken into our three core areas - Environmental Stewardship, Positive Social Impact and Responsible Governance & Ethics - were developed by Covia Team members across the company and are designed to drive tangible and measurable progress in areas where we can make the most impact.
We have the commitment and strategy in place to drive meaningful progress and we are pledging to make a positive differences for our people, our planet and our communities.
More from Covia