Published 09-29-23
Submitted by GoDaddy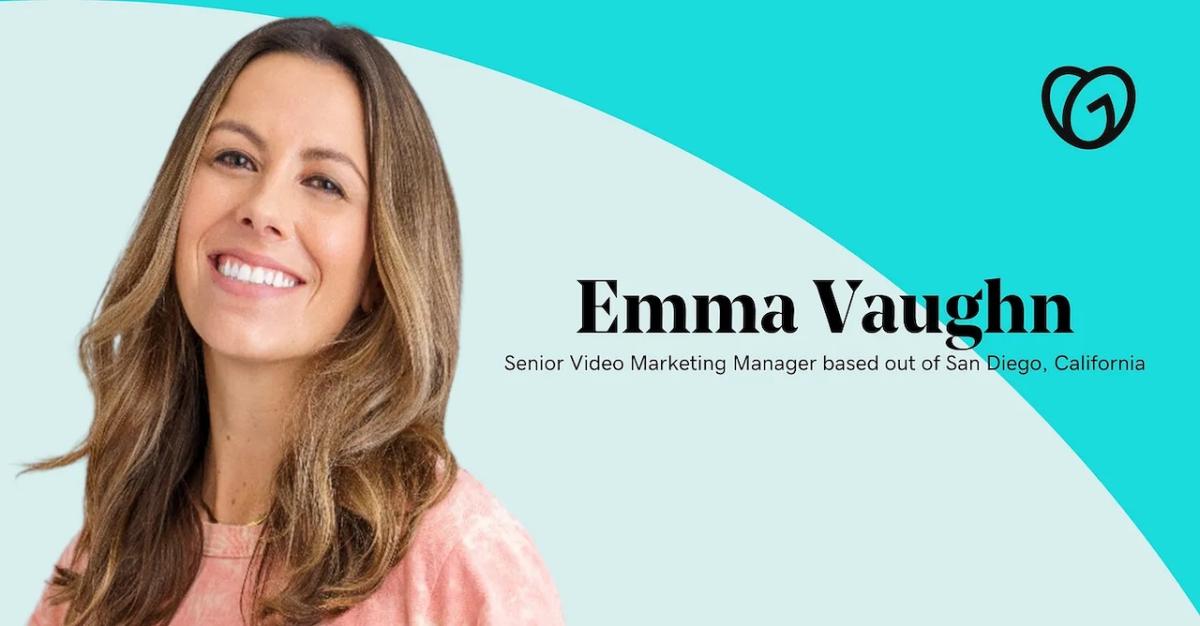 Originally published on GoDaddy Life
What's your story? Tell us a little bit about yourself and what you do here at GoDaddy.
I absolutely LOVE the culture and creativity here at GoDaddy — I'm never leaving. My passion for small businesses was ignited during my time at my parents' cafe, aptly named Emma's Cafe after yours truly. There, I witnessed their remarkable ability to forge deep connections with customers, their unwavering commitment to sourcing quality ingredients, and their imaginative vision that transported the essence of Key West to a quaint Indiana town.
From my very first job to my employment during graduate school, I remained dedicated to working exclusively for small businesses. It was during this time that I had the privilege to immerse myself in the success stories and challenges of each business owner. My experiences, whether it was serving up bagels, crafting sandwiches as a sandwich artist, scooping ice cream, or brewing coffee as a barista, were a wellspring of inspiration.
What resonates most with me about GoDaddy is its genuine appreciation for customers and their unique stories. This resonates deeply with me, as it mirrors my own passion for small businesses and the connections they create within their communities.
I've had a few different roles here, and I've been on a few different teams, but my love for the every-day entrepreneur has been unwavering. I joined the team through the Main Street Hub acquisition in 2018 when my primary role was managing a webinar team and lead generation. I had a thirst for expanding my video talent past webinars and warm leads, so I auditioned for the GoDaddy YouTube series, The Journey. We created 340+ videos to educate entrepreneurs on various topics (e.g., branding your business, how to list your domain names for sale, how to rank in search), and that sparked a thirst for MORE video initiatives. Now, I am a full-time Video Educator at GoDaddy. I enjoy crafting content (especially short-form videos) that entertains, educates, and helps our customers — empowering everyday entrepreneurs at every stage in their businesses. My interests lie in exploring the ever-changing landscape of marketing trends, video production, and creativity.
As for life outside of work, I live in San Diego! I have a scary movie club and we meet (virtually) every Monday. I play tennis and I love to stay active! My girlfriend and I enjoy travel and culinary escapades. I am a very social person and love filling my calendar up with Padres games, dinner dates, golfing, park hangs, beach chills, holding my friends' babies, you name it!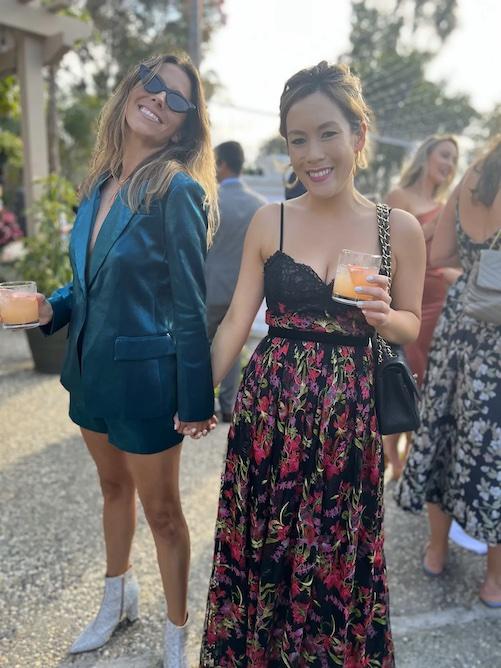 You are a part of the Corporate Marketing team. Do you mind sharing more about the current projects you're working on?
Absolutely! Within Corporate Marketing, I sit on the Content & Education team, which is led by our fearless leader, Alycia Leno. My team is so awesome and hard-working. I also have been fortunate to work closely with Geoffrey Brown since 2015!
I'm currently working on several video projects, including:
GoDaddy Courses: In just eight lessons that are about five minutes each, we've designed courses to help SMB owners grow their business. We've already filmed seventy-two lessons in the past few months, and it has been amazing to be back in our studio in Kirkland filming. I love being on set! The videos cover the building blocks of business growth, marketing, business processes, technical skills, and so much more.
Short-form videos for GoDaddy's YouTube, TikTok & Instagram: Not only do I get to bring talent on video, it's also an opportunity for me to review scripts, participate in pre-production, take a big part of post-production, work closely with legal review, and strategize content creation, etc. I get to do a little bit of everything in the true spirit of entrepreneurialism!
Customer shoots: In these shoots, we focus on going deeper with customers where we can learn alongside them, seeing what it takes to have a successful commerce business. We join them for the journey, focusing on the nitty gritty — from idea all the way to order fulfillment — to capture content that can be syndicated across internal and external channels to show the life of an entrepreneur. I recently filmed with our customer Michel of Nerdwax Candle Co in Seattle!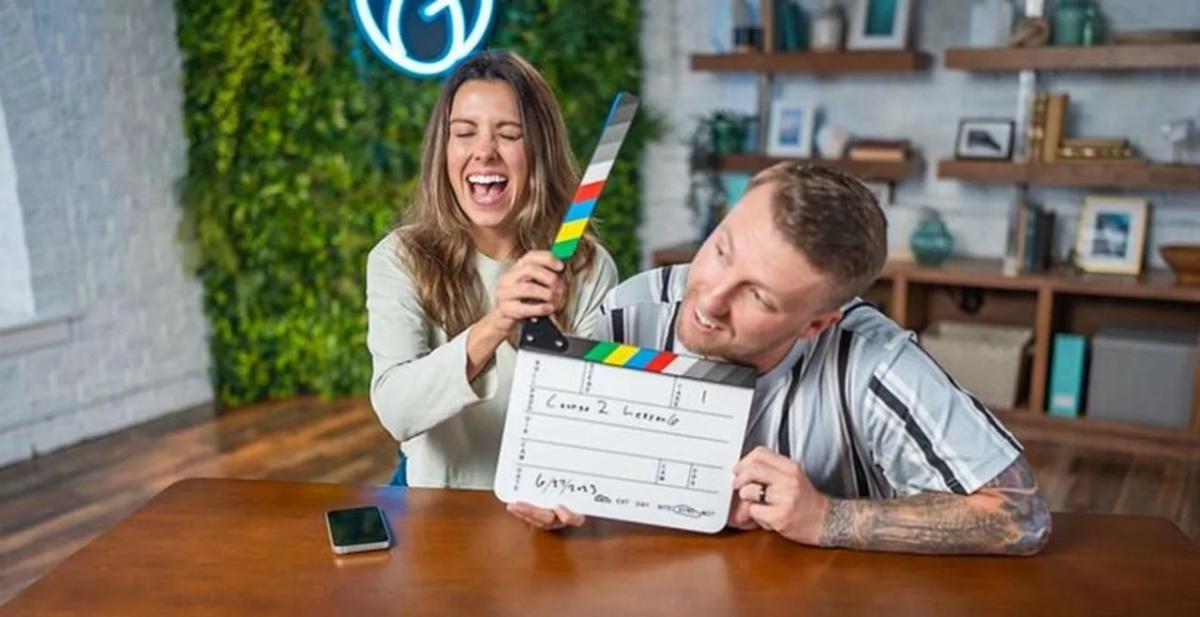 What's the most challenging, yet rewarding thing you've worked on at GoDaddy?
Video projects! Since 2019, I have had the remarkable opportunity to be a part of GoDaddy's video projects, including GoDaddy Open, AI Surge, the YouTube series The Journey, How-To videos for Care, and various social media posts. I started as a talent; however, my role has evolved and I've had the opportunity to manage video projects from conception to completion. This has encompassed a range of tasks from engaging scriptwriters and editing scripts to assembling the talent, spearheading pre-production efforts, consulting in post-production, and initiating legal reviews. Moreover, I ensure our content is released in a timely manner and strategize on the channels and data analysis. While the role presents its challenges, the excitement and fulfillment it brings are incomparable. Working at GoDaddy has given me a sense of purpose and invigoration that I had never experienced before in a job. I eagerly look forward to each day, ready to dive into this dynamic and creative world. Some days are dedicated to communication and strategy, while others involve filming on location. The diverse range of experiences this role offers is incredibly rewarding, and I wouldn't trade it for the world! My challenge and reward? To empower our customers and budding entrepreneurs with knowledge (and a dash of fun), all wrapped up in engaging video content!
How has GoDaddy helped you grow as an individual?
GoDaddy has significantly contributed to my growth both professionally and personally. The company has provided me with numerous opportunities to challenge myself and step out of my comfort zone, particularly through my involvement in video projects. This has not only honed my project management and strategic planning skills, but also fostered my creativity and ability to think outside the box. On a personal level, interacting with diverse talents here, as well as some of our customers, has broadened my perspectives and enriched my understanding of people. GoDaddy has been instrumental in shaping me into a more well-rounded and adaptable individual. Which is a constant hope and interest of mine. Forever growing!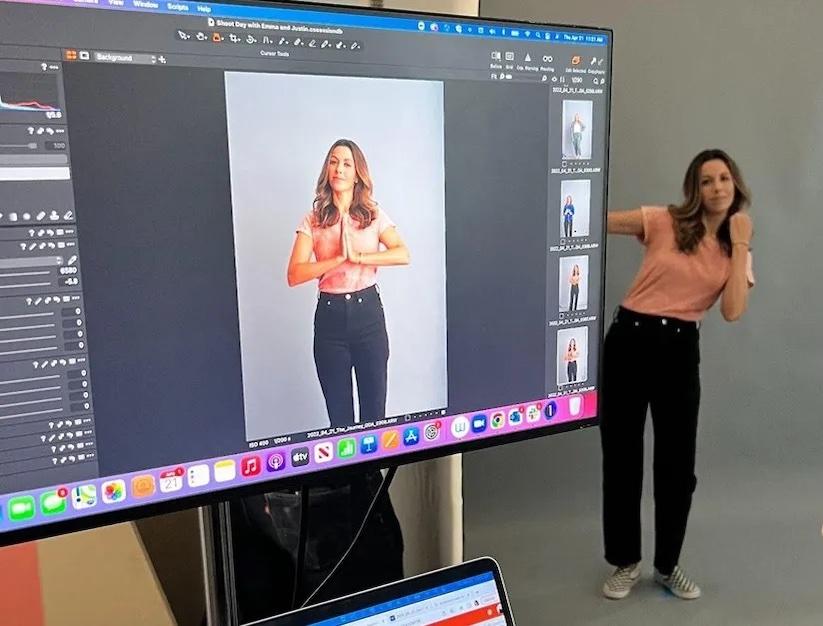 What does work-life balance mean for you? How does GoDaddy's culture help with this?
For me, work-life balance means being able to effectively manage my professional responsibilities and personal commitments without feeling overwhelmed or sacrificing one for the other — it's about finding a harmonious integration of work and personal life that allows me to maintain my physical and mental well-being, nurture my relationships, and pursue my interests outside of work. GoDaddy's culture has been incredibly supportive of this! The company understands the importance of employees having a fulfilling personal life and provides various resources and initiatives to help achieve this balance. One of the ways is through flexible work arrangements. This includes options for remote work, flexible hours, and unlimited PTO. And get this…GoDaddy ENCOURAGES employees to take time off. We even have company-wide wellness days. Furthermore, GoDaddy fosters a culture of trust and autonomy, which allows employees to manage their workload and prioritize tasks in a way that aligns with their personal needs. The company values open communication and collaboration, which helps foster a supportive and understanding work environment. This all leads to greater job satisfaction and overall well-being.
What's your motto or personal mantra?
My mantra is "Embrace the adventure!" Life is filled with plot twists and surprises. It's about embracing every moment, whether it's exhilarating, challenging, or simply joyful. This mantra encourages me to approach life with a sense of excitement and curiosity, always ready to embrace new experiences and seize opportunities. It reminds me to step out of my comfort zone, stay open-minded, experiment, and continuously grow as an individual.
Are you enjoying this series and want to know more about life at GoDaddy? Check out our GoDaddy Life social pages! Follow us to meet our team, learn more about our culture (Teams, ERGs, Locations), careers, and so much more. You're more than just your day job, so come propel your career with us.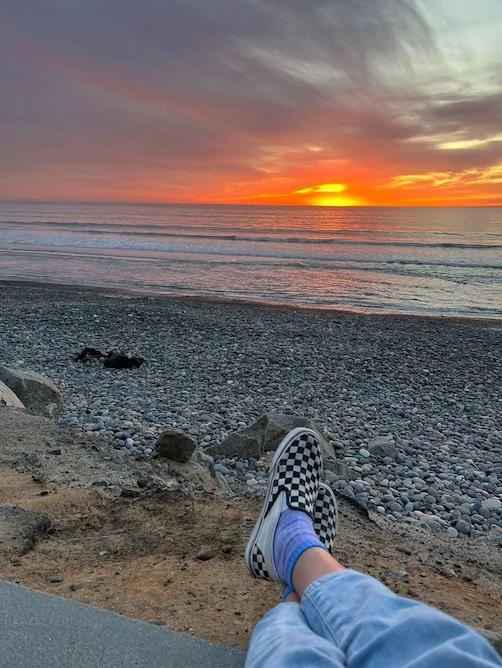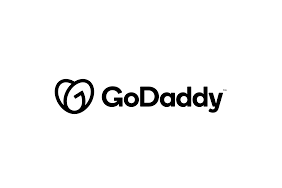 GoDaddy
GoDaddy
GoDaddy is empowering everyday entrepreneurs around the world by providing all of the help and tools to succeed online. GoDaddy is the place people come to name their idea, build a professional website, attract customers, sell their products and services, and manage their work. Our mission is to give our customers the tools, insights and the people to transform their ideas and personal initiative into success. To learn more about the company, visit www.GoDaddy.com.
GoDaddy focuses on making opportunity more inclusive for all in the communities where we work, live and play across the globe. We rally behind inclusive entrepreneurship and other critical local needs that empower people to succeed through philanthropic and in-kind donations, volunteerism, strategic partnerships and advocacy.
Empower by GoDaddy is GoDaddy's global community and philanthropic program equipping entrepreneurs in underserved communities with training, tools and peer networks to accelerate their journeys. GoDaddy rallies behind entrepreneurs in underserved communities by building their confidence and skills to strengthen their small business' digital presence.  Entrepreneurs engage in customized learning experiences, work 1-1 with GoDaddy volunteer coaches and local mentors, and gain access to wrap-around services, in-kind products and networks boosting their small businesses success.
More from GoDaddy