Published 09-28-23
Submitted by Boston Scientific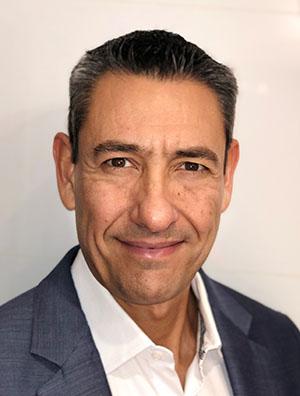 At Boston Scientific, we strive to advance science for life, which includes inspiring the next generation of STEM professionals who will help shape the future of health care. Using a combination of hands-on experiences and classroom education, our employee STEM councils helped more than 70,000 young people explore careers in Science, Technology, Engineering and Math in 2022.
Hear from three employees whose devotion to STEM education and helping others discover their fullest potential is making a difference around the globe.
An investment in the future
Marcelo Gonzalez has always wanted to know how things work. While this curiosity eventually led to a rewarding career, Marcelo didn't always know how to channel it. "It was my fourth birthday and I'd gotten a pedal go-kart. I wanted to know what made it move, so I followed the chain underneath with my finger and — let's just say it didn't end well," says Marcelo, chuckling. Thankfully, his dad rushed him to the hospital and saved his finger, though he still has the scar today.
Influenced by his older cousins who were engineers, Marcelo pursued an industrial engineering degree and today, he's a senior quality manager and an active member of his local STEM council in Argentina. His team helps students hear career advice firsthand from Boston Scientific employees and engages them in interactive activities — like seeing what a doctor sees when a stent is placed — using augmented reality and other technologies.
For Marcelo, the most rewarding part is working with a passionate and dedicated team to help kids connect their curiosity with the potential to create meaningful innovation. "To me, investing in these kids is investing in the future," he says. "I'm not going to change the planet much more — but they will."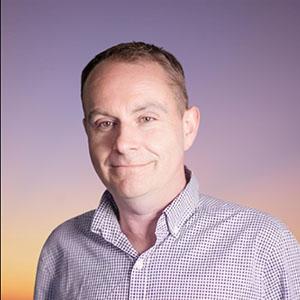 Stoking the passion early
Like Marcelo, Ronan Emmett, a talent development manager based in Cork, Ireland, enjoyed taking his toys apart as a child. Ronan's penchant for questioning the world around him led him to pursue a career in information technology before transitioning to teaching, and then human resources and talent development.
In 2016, Ronan was part of a team that helped develop the GROW program, a chance for college-level engineering, science and biotechnology students and BSC product builders to spend a summer gaining hands-on experience working on a real production line while receiving mentoring and formal education. Employees and the college students learn together and from one another in this program. Since its establishment in Cork, GROW has expanded to become a global development program for product builders and technicians at the company.
GROW's success was the catalyst for the TeenGROW program, geared toward young people aged 15–17. Though originally developed for employees' children, TeenGROW has expanded to include children from underrepresented areas in the community through partnerships with local schools. The program introduces students to robotics, involves them in experiments that apply the scientific method, and allows them to hear from engineers about their career experiences.
"The purpose of TeenGROW is to stoke that passion for STEM early," says Ronan. "Being at the company for nine years, I've seen kids go from TeenGROW in the classroom, to GROW gaining real-world experience on our production lines, to becoming a qualified engineer with us," Ronan says. "It's inspiring to see, and it's truly a privilege to be part of such an incredible team that is so invested."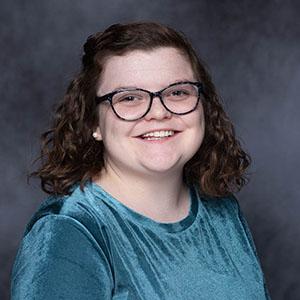 Helping students see real-world applications 
Years before she became an R&D engineer at Boston Scientific, Tess Davis was motivated to pursue a science degree in high school. "I had a teacher — a woman — who had degrees in both biomedical and mechanical engineering. I thought that was so cool," says Tess. "I knew then that I wanted to pursue the same path, and through a program called Project Lead the Way, I was able to gain first-hand experience in the engineering field."
Today, she's the co-lead of the STEM Council in Marlborough, Massachusetts, which brings educational experiences to kids at local schools and organizations like the Boys & Girls Club. A student favorite is Procedure Pal, an interactive table-top product model. "We show them how an esophageal stent is placed in the body, or how a deep brain stimulation device interrupts brain signals in patients with Parkinson's disease," says Tess. "It helps students see how these technologies are actually used to help people."
Tess and the team hold multiple events each year, like the recent panel discussion with members of the Society of Women Engineers, who talked about their paths to becoming STEM professionals. "It's important to see representation of women in the field," says Tess, recalling the indelible mark her high school teacher had on her professional journey. "Kids don't always have those role models. I've heard many of our volunteers say, 'I didn't have these opportunities growing up. I want them to know what's possible.'"
Learn more about the ways Boston Scientific supports STEM education in communities around the world. 
View original content here.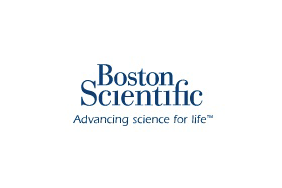 Boston Scientific
Boston Scientific
Boston Scientific transforms lives through innovative medical solutions that improve the health of patients around the world.  As a global medical technology leader for 40 years, we advance science for life by providing a broad range of high performance solutions that address unmet patient needs and reduce the cost of healthcare. For more information, visit www.bostonscientific.com and connect on Twitter and Facebook.
More from Boston Scientific