Published 09-28-23
Submitted by Yum! Brands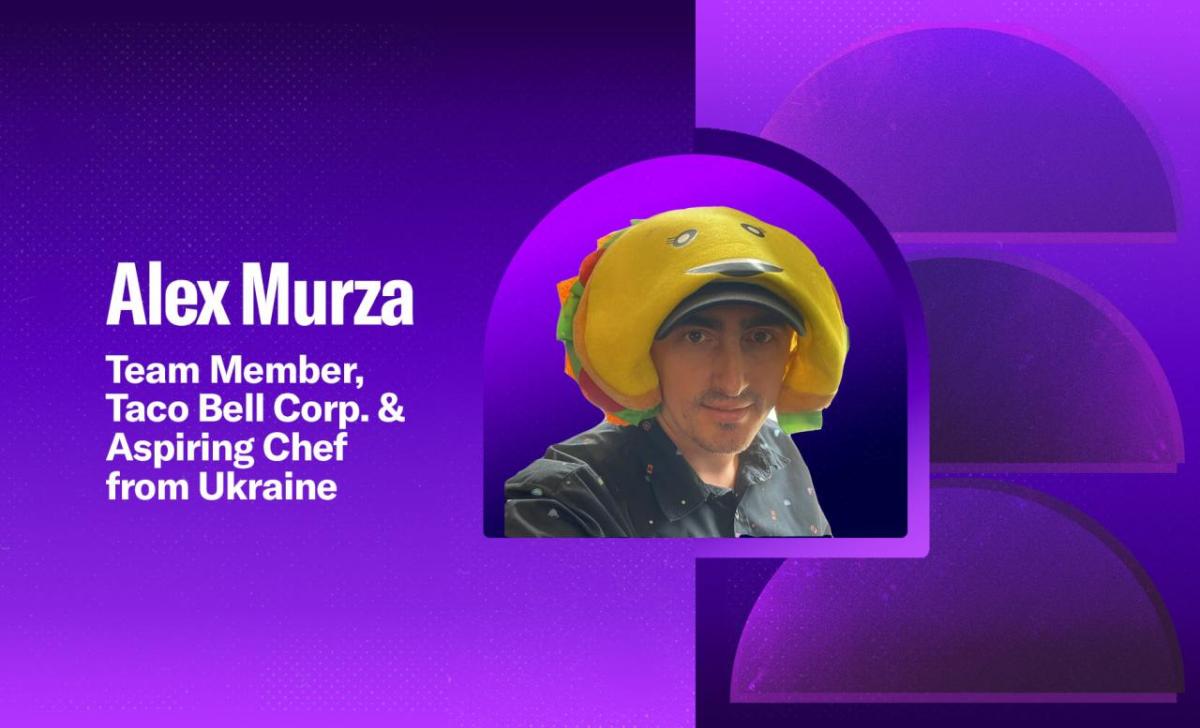 Originally Published on the Taco Bell Blog
"Before the war in Ukraine, life was so good, everything was fine. Then, it changed."
Alex Murza grew up in Kyiv, Ukraine where he spent his whole life. He received his MBA at Ukraine's International Academy of Personal Management and graduated with his law degree from University of Ukraine. Back home, he was an attorney with a background in real-estate. While getting his degree, Alex also gained some experience working at a local restaurant. However, when the war hit Ukraine, Alex had to change his course like many others. He started volunteering to support those around him.
"I volunteered to help refugees and those in need of necessities. I brought materials and food for refugees and helped them connect with their family."
After five months of volunteering, Alex decided to move his family to the United States in hopes of a better life.
"It was different starting with nothing. The first month was very hard. I had no money, no home. Back in Ukraine, if you rent a house, it came with furniture. Here in the U.S., it came empty."
While trying to make ends meet and searching for a job, Alex came across Taco Bell. He applied for a position at a local corporate restaurant and was promptly hired. Bringing some of his restaurant experience from Ukraine to Taco Bell, Alex started working with his General Manager Jess and Area Coach Charlie James to learn more about the quick service restaurant space.
"When I first started, Charlie and Jess helped me a lot with work, giving me advice on how to do better. With their help, and my team, I have also been learning English. It's hard to communicate and understand because people talk fast and in slang. I am new to this country, but Taco Bell gave me opportunity because they have helpful ways to adapt when needed."
Amongst a foreign language and country, Alex has been exposed to new food for the first time as well. His favorite item at Taco Bell is the Breakfast Crunchwrap because he's never had something like that before. His son is an even bigger fan of Doritos® Locos Tacos!
When Alex isn't working at the restaurant, he's spending his weekends enhancing his education in a new line of work. He is currently a culinary student following his passion of becoming a chef and opening his own restaurant. He recently received a $5.1k scholarship from the International Culinary Arts and Sciences Institute (ICASI) to pursue his dreams.
"I lost everything and started life from new. That's why I changed my career to a chef. I cannot use Ukrainian degree here, and if I start law in U.S., it's from the beginning and very different. Now, I follow my passion to cook, and my favorite thing to make is bread."
If Alex can share one thing he's learned in the past year, it's to just keep moving forward no matter how tough the times get.
"Be strong and never give up. If you have dreams, do everything to make the dreams happen and everything will be fine. This country has opportunity, but you need to work hard, have a growth mindset, take risks and continue learning something new."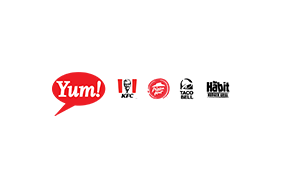 Yum! Brands
Yum! Brands
Yum! Brands, Inc., based in Louisville, Kentucky, has over 54,000 restaurants in more than 155 countries and territories, operating the Company's brands – KFC, Pizza Hut and Taco Bell – global leaders of the chicken, pizza and Mexican-style food categories. The Company's family of brands also includes The Habit Burger Grill, a fast-casual restaurant concept specializing in made-to-order chargrilled burgers, sandwiches and more. Yum! Brands was named to the 2021 Dow Jones Sustainability Index North America and was ranked on Newsweek's list of 2021 America's Most Responsible Companies. In 2022, Yum! Brands was named to 3BL Media's 100 Best Corporate Citizens.
More from Yum! Brands