Published 09-28-23
Submitted by McDonald's Corporation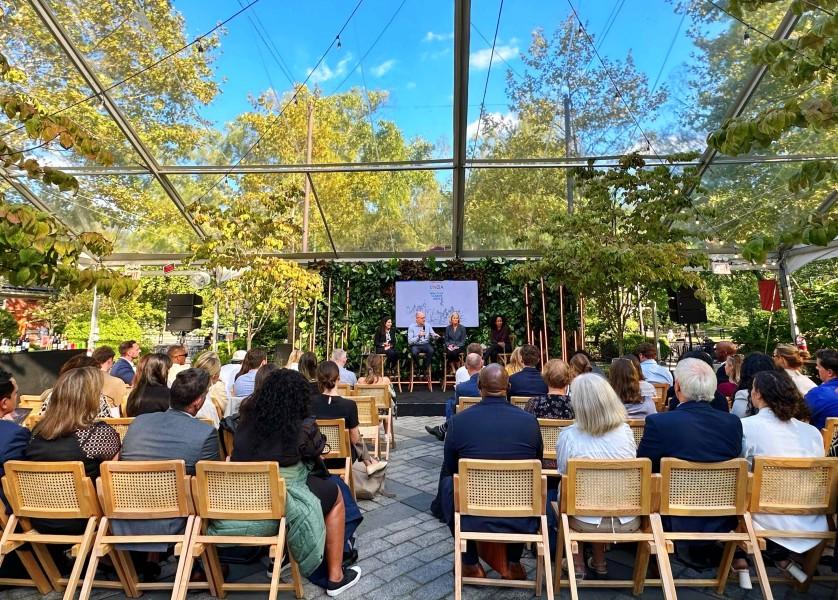 Last week, I had the privilege of attending UNGA and Climate Week NYC, where I was immersed in conversations about the most pressing issues facing our planet and the urgency to come together to help drive climate action. I'm proud that McDonald's is part of these ongoing conversations – both to share our progress and learn from others.
It was an energizing and thought-provoking week, and as I continue to reflect on this experience, I want to share five takeaways from my time in New York.
1 - The conversation is shifting from ambitions to proof points. The tone in New York last week was decidedly more urgent than years' past, as discussions evolve from "What can we do?" to "Here's what we're doing – and here's what's working." I appreciated the opportunity to share a glimpse into McDonald's progress and learnings, from our steadfast dedication to sourcing food responsibly to our partnerships with suppliers, farmers, ranchers, growers and producers to help build a more resilient food system with regenerative agriculture.
2 - Collective action is necessary for meaningful change. We know that every industry must fundamentally transform to become more sustainable. At McDonald's, we also understand that no individual entity can substitute for the power of collective action. It's why we partner so closely with our suppliers, franchisees, governments and NGOs to move the needle on our climate work – and we're excited by the momentum we've seen across our network. It was insightful to learn about the unique ways other industries are coming together to address the challenge of reaching a 1.5°C future.
3 - Regenerative agriculture is a critical pathway forward. Unsurprisingly, there were many encouraging conversations last week about building a more resilient food system that can feed our growing global population and support farmers' livelihoods. At both the Concordia Annual Summit and Goals House, I spoke about our efforts to partner with suppliers, farmers, ranchers, producers and growers within our supply chain to adopt regenerative agriculture practices. While we're still in the early stages of this work, I'm optimistic. We are learning from projects across categories, ecosystems and regions – and have seen the impact these initiatives can have, helping increase plant and animal biodiversity, enriching soils, improving watersheds and optimizing water availability.
4 - Financing is an essential piece of the puzzle: There is undoubtedly an opportunity to protect and restore the environment through regenerative agriculture. The agricultural sector is responsible for roughly one-third of carbon emissions yet receives a far smaller percentage of climate funding. We must continue to advocate for new financing solutions and practical policy that opens up funding for farmers, ranchers, growers and producers to adapt with confidence.
5 - We must keep the "doers" at the center of the conversation: Of course, we can't discuss regenerative agriculture without the farmers, ranchers, producers and growers who are the ones implementing these practices. We must work together to make it as easy as possible to adopt, scale and measure these initiatives – and provide support and funding as farmers transition to regenerative practices. Farming is the foundation of the food we serve, and the resilience of our farmers – as well as the long-term health of their communities – is crucial to our path forward.
We know we need to continue taking action so that we can responsibly feed and foster the communities we serve and source from for generations to come. I'm always grateful to attend these events and share a glimpse into McDonald's progress, our partnerships, and the challenges we face as we strive to work together on behalf of our climate. Our work is never done, but I returned to McDonald's HQ feeling hopeful about our shared future and the collective willingness to drive change.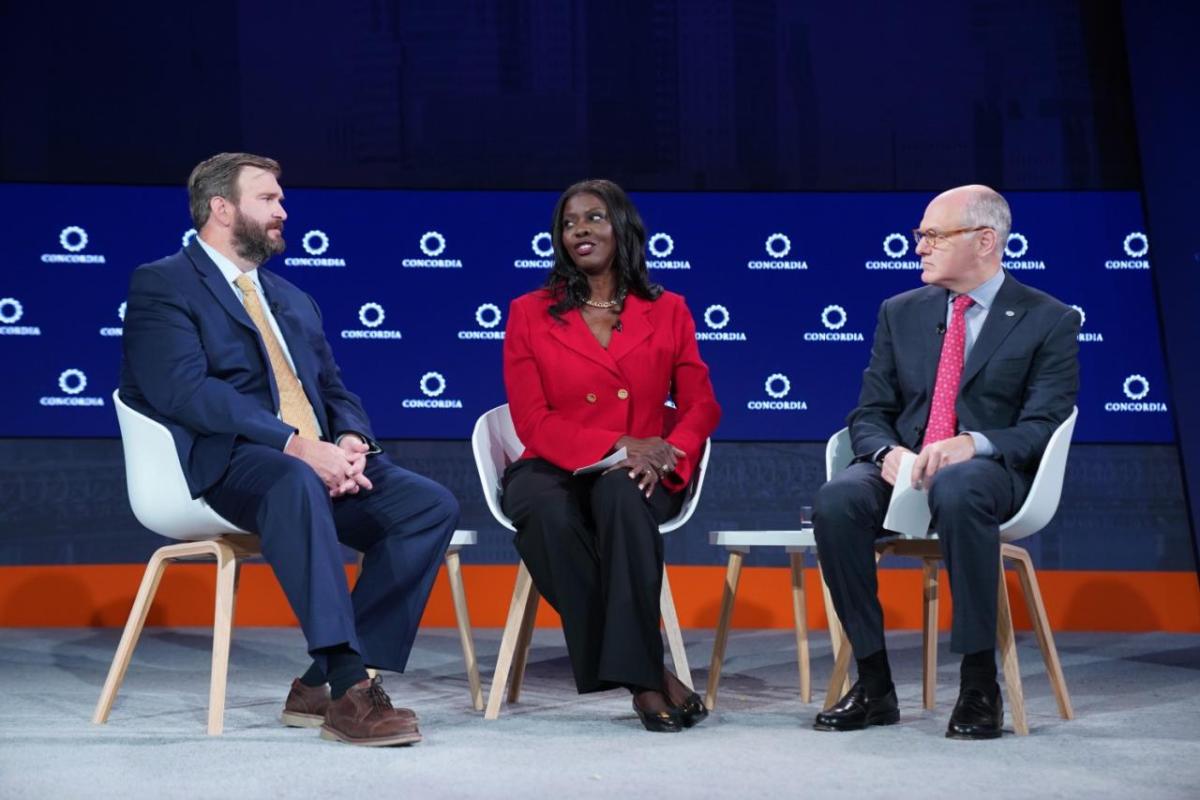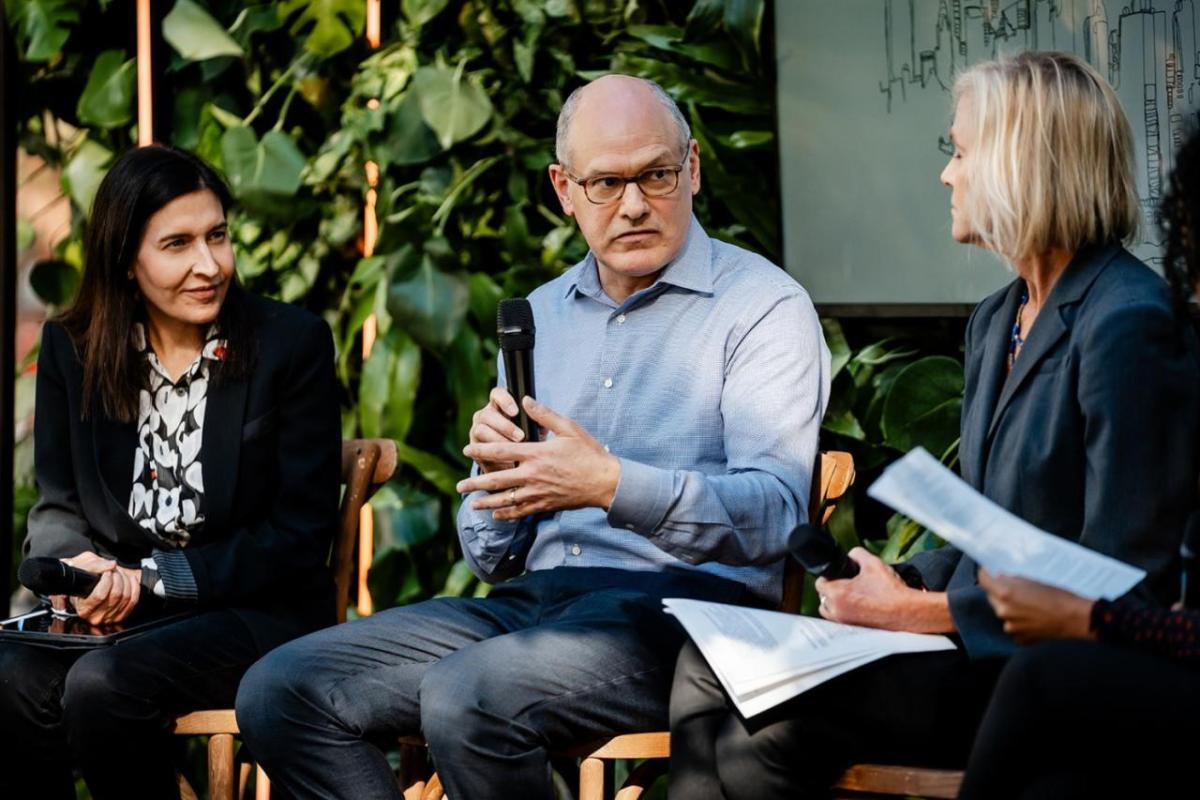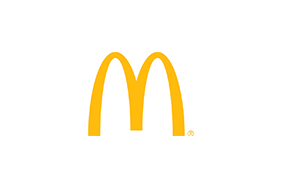 McDonald's Corporation
McDonald's Corporation
McDonald's is the world's leading global foodservice retailer with nearly 40,000 locations in over 100 countries. Approximately 95% of McDonald's restaurants worldwide are owned and operated by independent local business owners.
More from McDonald's Corporation