Published 09-28-23
Submitted by Kohler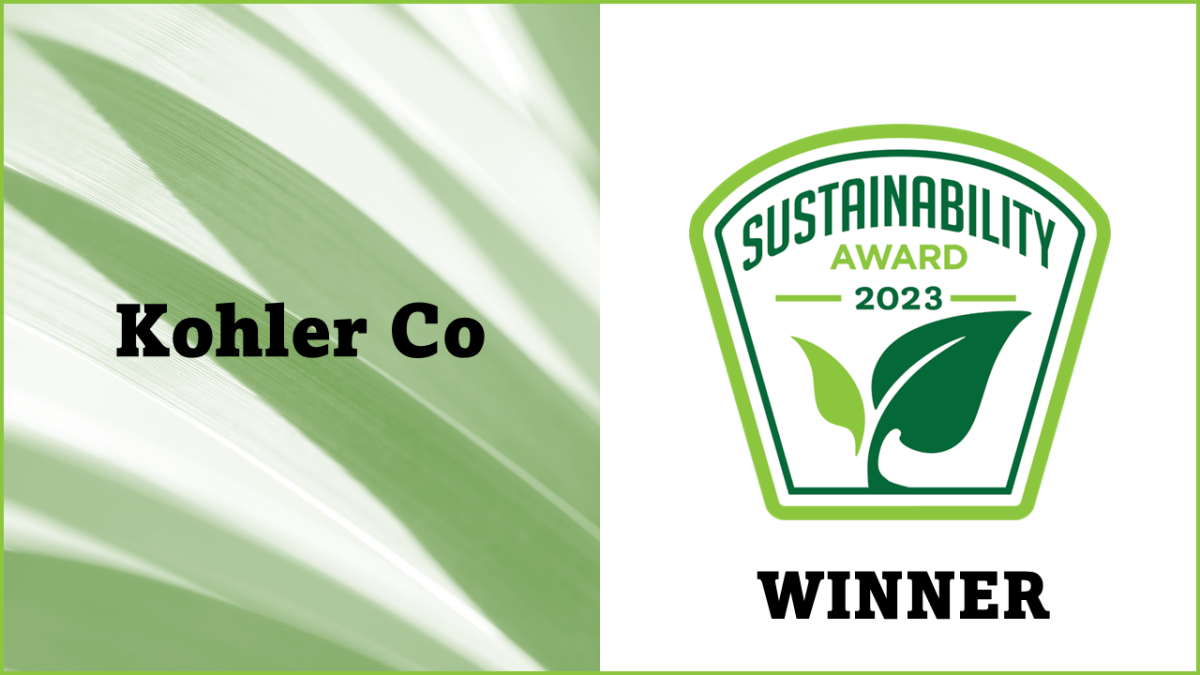 KOHLER, Wis., September 28, 2023 /CSRwire/ - Kohler Co. was recognized by the Business Intelligence Group (BIG) with a Sustainability Leadership Award in the 2023 Sustainability Awards program. Kohler was recognized for its Believing in Better: Better Planet strategy, which focuses on improving the company's operational environmental footprint while prioritizing innovation in the design of environmentally friendly products. The BIG Sustainability Awards honor the people, teams and organizations who have made sustainability an integral part of their business practice or overall mission. This is the third year that the Business Intelligence Group has recognized Kohler for the company's work to integrate environmental sustainability across the company.
Kohler's environmental sustainability efforts are housed within its Believing in Better operating philosophy that is rooted in the notion that its best can always be better – for the planet, people, communities, and business. Within Believing in Better's Better Planet pillar, Kohler's Environmental Sustainability team is working in partnership with the business on reducing the company's operational footprint while creating more environmentally favorable products and services to build a better planet. This pillar houses Kohler's net-zero scope 1 and 2 GHG emissions by 2035 and net-zero waste to landfill by 2035 ambitions. The Believing in Better philosophy and Kohler's sustainability goals continue to be embedded throughout the company and brands within Kohler's global operations.
"Kohler's Better Planet strategy empowers all of our businesses, brands and associates to activate around environmental sustainability," says Ratish Namboothiry, Director of Innovation for Good and Sustainability at Kohler Co. "Implementing methods like Design for Environment , a data driven decision-making tool to better understand the entire life-cycle environmental impact of our products and operations, helps ensure that environmental considerations are part of key decisions helping us make progress towards a Better Planet."
Kohler is focusing on bringing environmental sustainability to the forefront in a meaningful and results-driven manner. Highlights from Kohler's 2022 efforts include:
GHG, water, and waste intensity reductions: Achieved 17% reduction in GHG emissions, 10% reduction for water, and 23% reduction in waste, intensity respectively.
Global operational renewable energy: 54% of global operational electricity was from renewable sources in 2022. 100% of U.S. and Canada operations was from renewable sources in 2022. Water savings and products: Based on results from the EPA's WaterSense Partner savings calculator KOHLER, Sterling and KALLISTA products saved approximately 88 billion gallons of water, 2 million metric tons of avoided CO2 emissions and over $1.35 billion on water, sewer and energy bills in 2022.
Environmentally favorable products: Global sales from environmentally favorable Kitchen and Bath products in 2022 were $1,013,782,940.
Waste to Landfill reduction: The Kohler WasteLAB focuses on new ways to repurpose manufacturing waste material and diverted 9.3MT of landfill-bound waste in 2022 through WasteLAB tile sales.
Associate engagement: Nearly 850 Kohler associates around the globe act as Sustainability Champions, driving sustainability efforts and constant improvement throughout all areas of the company. A virtuous cycle, this program empowers all associates to be innovators and take ownership in the company's journey towards a better planet.
To learn more about Kohler's actions for a Better Planet, visit Kohler's Believing in Better site.
About Business Intelligence Group 
The Business Intelligence Group was founded with the mission of recognizing true talent and superior performance in the business world. Unlike other industry award programs, business executives—those with experience and knowledge—judge the programs. The organization's proprietary and unique scoring system selectively measures performance across multiple business domains and then rewards those companies whose achievements stand above those of their peers.
About Kohler Co. 
For 150 years, Kohler Co. has been a global leader in design and innovation, dedicated to providing gracious living through kitchen and bath products; luxury cabinetry, tile and lighting; distributed energy solutions – home energy, industrial power systems, and powertrain technologies – and luxury hospitality experiences and major championship golf. Privately held Kohler Co. was founded in 1873 and is headquartered in Kohler, Wisconsin. The company also develops solutions to address pressing issues, such as clean water and sanitation, for underserved communities around the world to enhance the quality of life for current and future generations.
KOHLER Kitchen & Bath, Energy, Golf + Resort Destinations
Contact: 
Vicki Valdez Hafenstein 
Kohler Co. Public Relations 
victoria.valdezhafenstein@kohler.com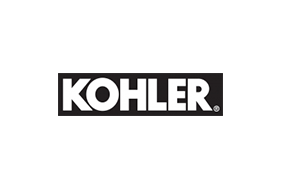 Kohler