Published 09-27-23
Submitted by Crown Holdings, Inc.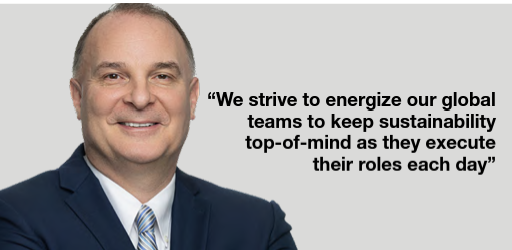 Originally published in Crown Holding's 2022 Sustainability Report
I am thrilled to present to all of Crown's stakeholders our 2022 Sustainability Report. Crown, like many companies, has transitioned through some significant changes— particularly since we rolled out the Twentyby30™ program in 2020. While we anticipate that we will continue to face challenges on our journey, I am proud to state that we are on target to meet our goals and initiatives set forth in the program.
Since our baseline year of 2019, we have added almost 18 billion cans of capacity into our system, opened 5 new plants and started up 14 new production lines, expanding both our beverage and food can manufacturing businesses. This has been an exciting time to be part of an industry that delivers the most sustainable packaging on the market. Seeing the growth of the infinitely recyclable aluminum beverage can demonstrates an increasing consumer and customer preference for more circular options that minimize carbon footprint. We are committed to continuing to work with this eco-friendly format, along with steel food cans and other tinplate packaging, which can also be recycled infinitely.
We began our formal sustainability journey well over 15 years ago, but expanded it to be more fully encompassing and detailed in recent years with our Twentyby30™ program. This kind of bold strategy launch is always inspiring, but it is especially motivating when that action plan is centered on products that are inherently sustainable. The credentials of aluminum beverage cans and steel food cans are unmatched in the market. Both materials truly represent circularity in the fact that they can be recycled over and over again without any loss of properties, meaning they are not just recyclable in the short term but well into the future. Additionally, our other business units have similar sustainability credentials— from the steel used in our aerosol cans and metal closures, to our promotional tins that house specialty items. Furthermore, our Transit Packaging Division offers its own benefits by using high levels of recycled content in the manufacturing of its paper, plastic and steel protective components used for safely transporting essential goods to market.
The advancement of sustainability and consumers' personal desires to utilize greener products not only fuels the growth we have seen since 2019 but also creates additional challenges for us to meet many of our Twentyby30™ goals. With every new plant or line we install, we require more electricity and water, all of which needs to be offset by continued efficiency within our systems. Amid this expansion, we continue to work toward our goal of reaching 100% renewable electricity by 2040. This effort supports our pledge to RE100, a global corporate renewable energy initiative with a mission to accelerate change toward zero carbon grids at scale. It is also in line with our commitment to The Climate Pledge to become Net Zero carbon by 2040—a decade ahead of The Paris Agreement's goal of 2050—and work with other signatories to address the climate crisis and solve the challenge of decarbonizing our economy. While utilizing alternative energy resources and implementing innovative solutions helps us track toward these goals, it is really the efforts of everyone in our manufacturing facilities that yields the largest impact.
To that end, we strive to energize our global teams to keep sustainability top-of-mind as they execute their roles each day. Finding new efficiencies, adapting to new best practices and exercising creativity are all steps our employees take that create real, measurable impact on our footprint. Instilling this collaboration is our responsibility—and our exciting opportunity—to make a difference in our environment, our communities and our industry as a stronger, unified force. We extend our appreciation to the individuals at our plants worldwide who keep us moving forward and keep us inspired about what we can achieve next.
Thank you,
Dr. John M. Rost
Vice President - Global Sustainability and Regulatory Affairs
To learn more about Crown Holdings's commitment to sustainability, visit our sustainability webpage.
For full details about Crown Holdings's 2022 Sustainability Report, visit here.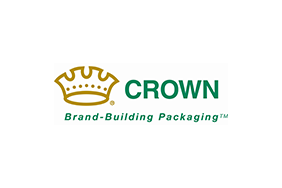 Crown Holdings, Inc.
Crown Holdings, Inc.
Crown Holdings, Inc., through its subsidiaries, is a leading global supplier of rigid packaging products to consumer marketing companies, as well as transit and protective packaging products, equipment and services to a broad range of end markets. World headquarters are located in Tampa, Florida. For more information, visit www.crowncork.com.
More from Crown Holdings, Inc.