Published 09-27-23
Submitted by The Home Depot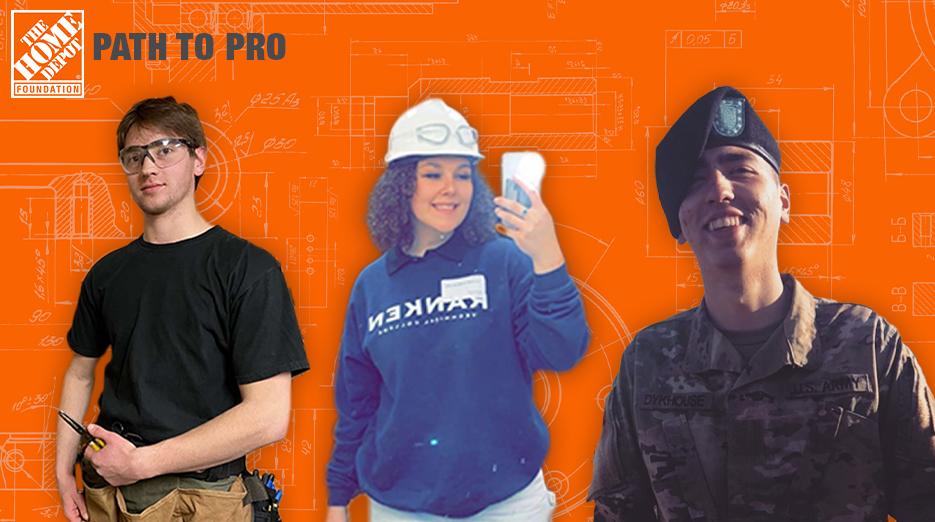 Originally published on Built From Scratch
In partnership with SkillPointe Foundation, The Home Depot's Path to Pro program is redefining the back-to-school experience, equipping students with the essential tools required to navigate their journey. 

Scholars are sharing their perspective on why they're choosing a career in the skilled trades.
Derek has always been a quick learner when it comes to manual labor. After talking to an electrician and learning about the trade, he decided to pursue a career in the field. When he graduates technical school, Derek wants to work as an apprentice for a local electrical company while he prepares for his journeyman exam.
"My drive going through school is to get all the certifications that I need and finally break off to do my own thing and be my own boss. I am putting 110% effort into schooling, so I can obtain the knowledge and experience that I need when I am on my own."

– DEREK MONTGOMERY

LOCATION: MONTICELLO, MINNESOTA 
FIELD OF STUDY: ELECTRICAL 
ANTICIPATED PROGRAM END: MAY 2024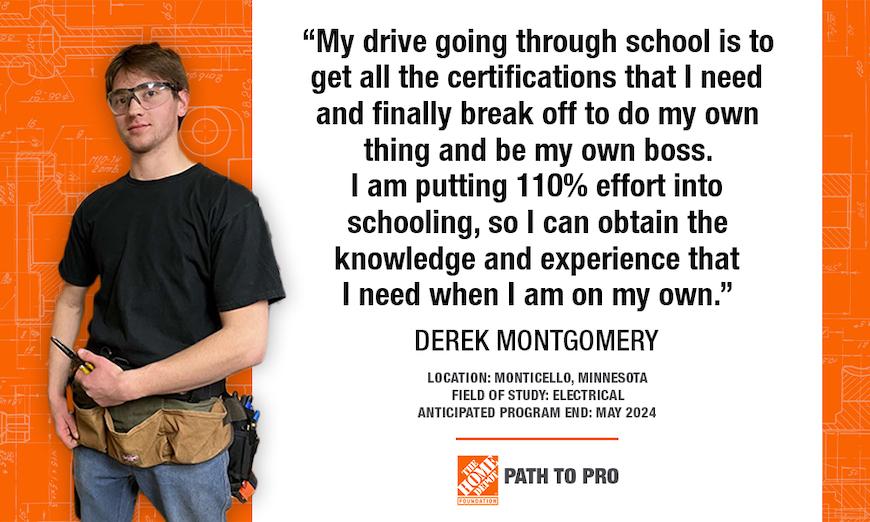 Elizabeth describes construction as a form of art. As a child, she would make her own art from anything she could find around the house. She built birdhouses and clay sculptures, and also crafted wooden tents in the backyard. With aspirations in various areas of construction, she aims to graduate college and secure a fulfilling job, driven not only by personal fulfillment but also by the goal of making her mother proud and becoming the first college graduate on her mom's side of the family.
"After I find a job in construction it will feel less like a job and more like a hobby because building makes me happy."

– ELIZABETH BRADFORD

LOCATION: ST. LOUIS, MO 
FIELD OF STUDY: CARPENTRY AND CONSTRUCTION 
ANTICIPATED PROGRAM END: MAY 2024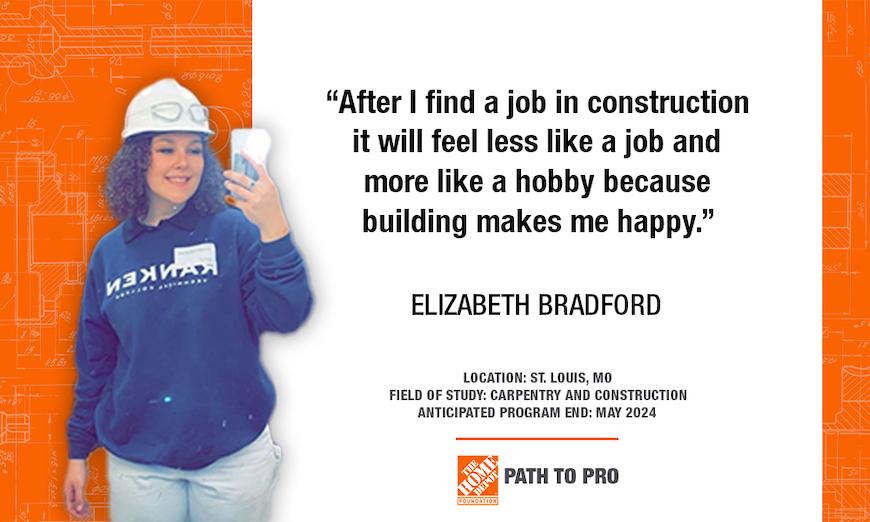 Tyler's father has his own construction business, so he's been around construction his whole life. It has been his passion to work in this field for as long as he can remember.  After graduating high school, he enlisted with the US Army, and he also currently serves as a volunteer firefighter. He's looking to learn more about how to run a construction business and wants to become a great boss and leader in the future. 
"Many skilled people are now retiring, and we don't have enough young people joining the trades. Just like my dad, my grandfather was a construction worker, and a lot of methods and knowledge has been passed down from my grandfather and my dad to me. I feel it's my responsibility to keep the business alive and thriving."

– TYLER DYKHOUSE

LOCATION: NORTH HALEDON, NJ 
FIELD OF STUDY: CONSTRUCTION MANAGEMENT 
ANTICIPATED PROGRAM END: DEC. 2023
To learn more about The Home Depot Foundation's commitment to trades training visit our website or check out the 2023 ESG Report.
Keep up with all the latest Home Depot news! Subscribe to our bi-weekly news update and get the top Built from Scratch stories delivered straight to your inbox.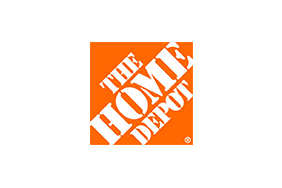 The Home Depot
The Home Depot
About The Home Depot
We are the world's largest home improvement specialty retailer with stores in all 50 states, the District of Columbia, Puerto Rico, U.S. Virgin Islands, 10 Canadian provinces, and Mexico.
More from The Home Depot