Published 09-27-23
Submitted by GoDaddy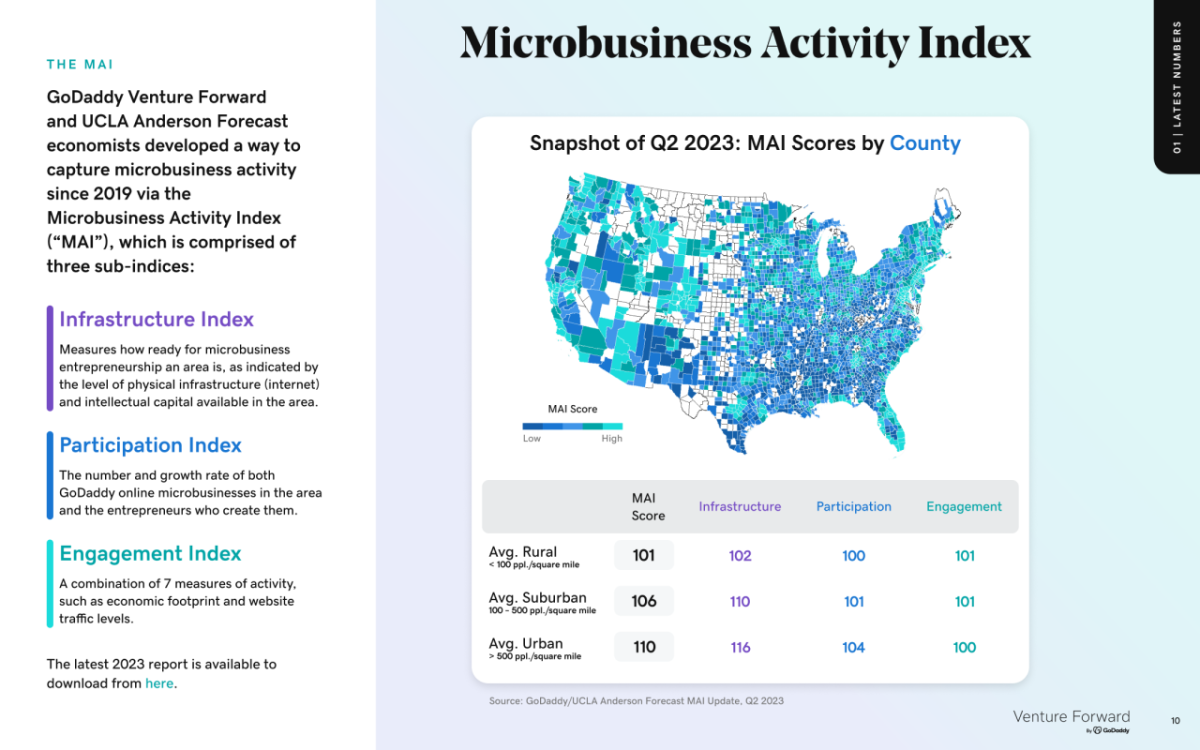 As originally published by GoDaddy's Venture Forward research initiative
Microbusiness Activity Index
GoDaddy Venture Forward and UCLA Anderson Forecast economists developed a way to capture microbusiness activity since 2019 via the Microbusiness Activity Index ("MAI"), which is comprised of three sub-indices:
Infrastructure Index 
Measures how ready for microbusiness entrepreneurship an area is, as indicated by the level of physical infrastructure (internet) and intellectual capital available in the area.

Participation Index 
The number and growth rate of both GoDaddy online microbusinesses in the area and the entrepreneurs who create them.

Engagement Index 
A combination of 7 measures of activity, such as economic footprint and website traffic levels.
The latest 2023 report is available to download from here.
Snapshot of Q2 2023: MAI Scores by County
Avg. Rural < 100 ppl./square mile
MAI Score: 101
Infrastructure: 102
Participation: 100
Engagement: 101
Avg. Suburban 100 – 500 ppl./square mile
MAI Score: 106
Infrastructure: 110
Participation: 101
Engagement: 101
Avg. Urban > 500 ppl./square mile
MAI Score: 110
Infrastructure: 116
Participation: 104
Engagement: 100
Source: GoDaddy/UCLA Anderson Forecast MAI Update, Q2 2023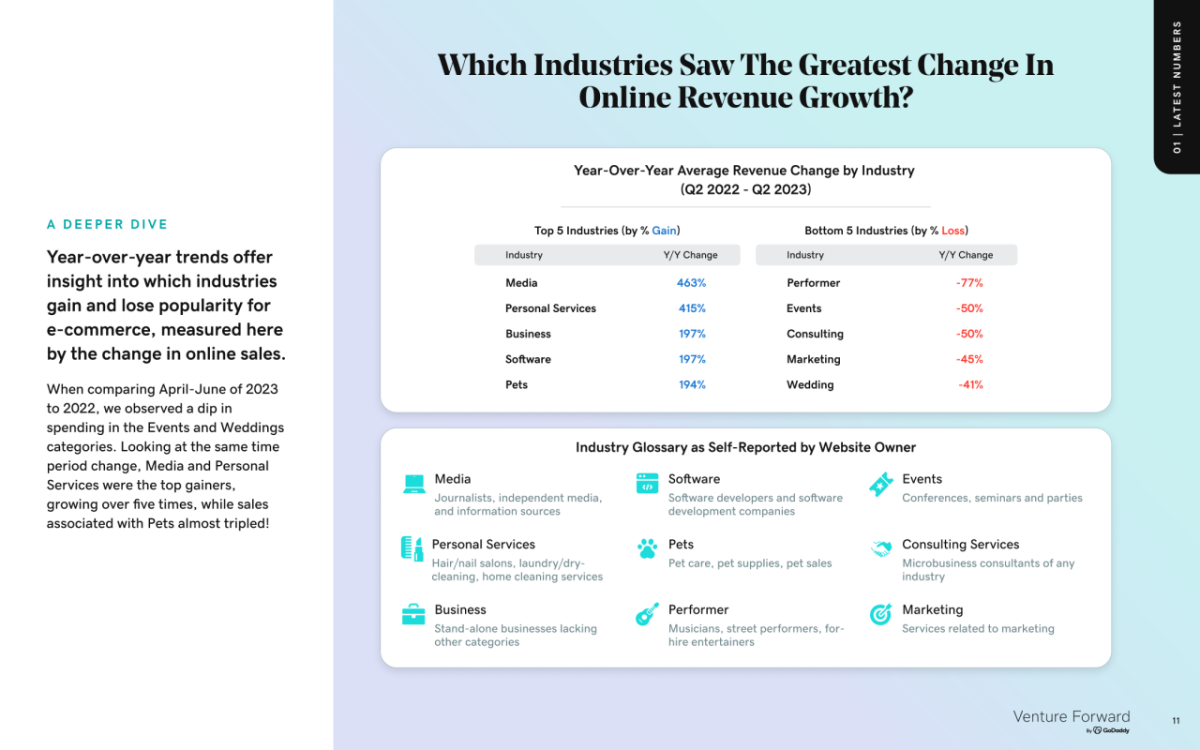 A DEEPER DIVE
Year-over-year trends offer insight into which industries gain and lose popularity for e-commerce, measured here by the change in online sales. 
When comparing April-June of 2023 to 2022, we observed a dip in spending in the Events and Weddings categories. Looking at the same time period change, Media and Personal Services were the top gainers, growing over five times, while sales associated with Pets almost tripled!
Which Industries Saw the greatest change in online revenue growth?
Year-Over-Year Average Revenue Change by Industry (Q2 2022 - Q2 2023)
Top 5 Industries (by % ) Gain
Media: 463%
Personal Services: 415%
Business: 197%
Software: 197%
Pets: 194%
Bottom 5 Industries (by % Loss )
Performer: -77%
Events: -50%
Consulting: -50%
Marketing: -45%
Wedding: -41%
Industry Glossary as Self-Reported by Website Owner
Media: Journalists, independent media, and information sources
Personal Services: Hair/nail salons, laundry/drycleaning, home cleaning services
Business: Stand-alone businesses lacking other categories
Software: Software developers and software development companies
Pets: Pet care, pet supplies, pet sales
Performer: Musicians, street performers, forhire entertainers
Events: Conferences, seminars and parties
Consulting Services: Microbusiness consultants of any industry
Marketing: Services related to marketing
GoDaddy Venture Forward Report | Summer 2023 | U.S. Edition
This report is powered by the latest data from Venture Forward, a GoDaddy research initiative to quantify the presence and impact of over 21 million online microbusinesses on their local economies, while shining a light on the entrepreneurs behind them. Our goal is to empower anyone who advocates for entrepreneurs with robust data and insights that can't be found elsewhere.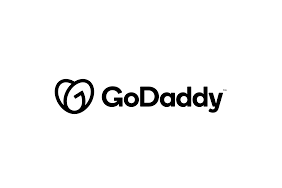 GoDaddy
GoDaddy
GoDaddy is empowering everyday entrepreneurs around the world by providing all of the help and tools to succeed online. GoDaddy is the place people come to name their idea, build a professional website, attract customers, sell their products and services, and manage their work. Our mission is to give our customers the tools, insights and the people to transform their ideas and personal initiative into success. To learn more about the company, visit www.GoDaddy.com.
GoDaddy focuses on making opportunity more inclusive for all in the communities where we work, live and play across the globe. We rally behind inclusive entrepreneurship and other critical local needs that empower people to succeed through philanthropic and in-kind donations, volunteerism, strategic partnerships and advocacy.
Empower by GoDaddy is GoDaddy's global community and philanthropic program equipping entrepreneurs in underserved communities with training, tools and peer networks to accelerate their journeys. GoDaddy rallies behind entrepreneurs in underserved communities by building their confidence and skills to strengthen their small business' digital presence.  Entrepreneurs engage in customized learning experiences, work 1-1 with GoDaddy volunteer coaches and local mentors, and gain access to wrap-around services, in-kind products and networks boosting their small businesses success.
More from GoDaddy