Published 09-26-23
Submitted by Webster Bank

Originally published in Webster Bank's 2022 Corporate Responsibility Report
Webster believes that directors, managers and colleagues should possess the highest personal and professional ethics. We have comprehensive corporate governance policies and structures in place to foster accountability and transparency.
Governance Practices & Policies
Our Board has adopted corporate governance practices and policies that we believe promote this accountability. These policies reflect our underlying commitment to maintain the highest standards of ethics and integrity and to operate our business in compliance with all applicable anti-corruption, anti-bribery and anti-trust laws and regulations. In 2022, Webster introduced a new Code of Business Conduct and Ethics aimed at making often-complex topics more relatable and better equipping our colleagues with knowledge to maintain a high level of integrity and ethical decision-making. We held forums and town hall meetings to provide opportunities for colleagues to participate in discussions on ethics and risk management.
All colleagues are encouraged to report concerns about any illegal or unethical behavior they observe, and any violations of laws, rules, regulations or the code. Reports can be made through a variety of channels, including a compliance and ethics line which allows for anonymous reporting. All reports are investigated and resolved. We also maintain an anti-retaliation policy such that any colleague who reports a concern in good faith is protected from harassment, retaliation or any adverse employment consequence. These policies reflect our underlying commitment to maintain the highest standards of ethics and integrity and to operate our business in compliance with all applicable anti-corruption, anti-bribery and anti-trust laws and regulations.
Risk Management 
The Board has appointed a Risk Committee whose primary function is to assist the Board in fulfilling its oversight responsibilities regarding the Company's enterprise risk management, receiving information regarding the Company's policies, procedures and practices relating to risk, and discussing material regulatory issues, compliance matters and emerging risks to the Company. The Risk Committee also has responsibility for overseeing management's monitoring of security issues. During 2022, the Risk Committee held 7 meetings. 
Co-led by our Chief Risk Officer and Chief Credit Officer, we continue to develop and refine our risk management framework for measuring and managing climate-related physical and transition risks that could impact the bank's operations and loan portfolio. 
Webster takes a comprehensive approach to risk management with a defined enterprise risk management framework providing a structured approach to identify, assess and manage risk. Maintaining a robust control environment is a critical priority at Webster, as it helps ensure that we are in compliance with applicable laws, regulations and policies. Our internal risk management team oversees the Bank's compliance with applicable laws and regulations, and provides subject matter expertise to advise the lines of business to identify, assess, monitor and mitigate regulatory and compliance risk. Information Risk management advises on information security risk management and cyber defense programs. These teams develop annual compliance training, maintain rigorous testing programs and provide regular updates to the Board. 
Compliance training continues to be a critical priority to ensure safety and soundness practices. All colleagues and certain contractors are required to complete an annual compliance program. Compliance training requirements range from one to more than 30 courses, depending on the colleague's role, and cover a range of topics, including regulations, ethics, cybersecurity and employment law.
To learn more about Webster Bank's commitment to corporate responsibility, visit our CR webpage.
For full details about Webster Bank's 2022 Corporate Responsibility Report, visit here.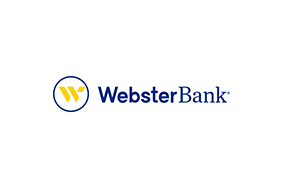 Webster Bank
Webster Bank
About Webster
Webster Financial Corporation (NYSE:WBS) is the holding company for Webster Bank, National Association and its HSA Bank Division. Webster is a leading commercial bank in the Northeast that provides a wide range of digital and traditional financial solutions across three differentiated lines of business: Commercial Banking, Consumer Banking and its HSA Bank division, one of the country's largest providers of employee benefits solutions. Headquartered in Stamford, CT, Webster is a values-driven organization with $69.1 billion in assets. Its core footprint spans the northeastern U.S. from New York to Massachusetts, with certain businesses operating in extended geographies. Webster Bank is a member of the FDIC and an equal housing lender. For more information about Webster, including past press releases and the latest annual report, visit the Webster website at www.websterbank.com.
More from Webster Bank