Published 09-26-23
Submitted by HARMAN

Originally published on HARMAN Newsroom
Pushing the boundaries of innovation has never been more important. Today, with technology at our fingertips, almost anything is possible – if you can unlock the right inspiration.
HARMAN Automotive has entered into a multi-year, multi-faceted team partnership with Scuderia Ferrari to do just that. To celebrate this collaboration and preview what's to come, HARMAN Automotive has launched an exciting new video series, The Ride of Your Life, which emphasizes the parallels between both teams' pursuit of innovation on and off the track.
The Ride of your Life sheds light on HARMAN Automotive and Scuderia Ferrari's shared expertise, tenacity, and innovation mindset tailor-made for activating a new era of driving. At HARMAN Automotive, it's our mission to offer a top-tier experience for drivers and passengers as we roll out our new Ready products, while for Scuderia Ferrari, the Formula 1 team of Ferrari, has a goal to be competitive at the highest level . Building upon the respective history and tradition of both brands, each episode will focus on a different theme, ultimately tying back to the synergies with Scuderia Ferrari around how HARMAN Automotive is transforming driving experiences.
The seven-episodes in The Ride of Your Life feature interviews with Scuderia Ferrari team members including F1 driver Charles Leclerc and team principal/general manager Frederic Vasseur. Each episode focuses on a different theme and the synergies between both teams' pursuits, such as seamlessly integrating technology into the driving experience, mitigating safety risks, personalization, and more.
The Ride of Your Life video series is accompanied by a companion video series highlighting how the HARMAN Ready Products help to improve car vehicle safety, provide personalization, and elevate the in-cabin experience in every way possible. The primary video highlights consumers in three different situations as they return home safely from a recent trip. During their drive, they interact with various HARMAN Ready Products that help to make the drive safer, more personalized, and elevate the overall experience for everyone in the vehicle.
Innovation isn't slowing down at HARMAN Automotive; we're revving our engines to fast-track meaningful and exciting solutions for consumers. Interested in learning more? All episodes of The Ride of Your Life are now live and can be viewed here.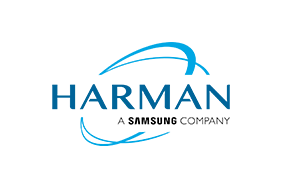 HARMAN
HARMAN
ABOUT HARMAN
HARMAN International (harman.com), a wholly-owned subsidiary of Samsung Electronics Co, LTD., designs and engineers connected products and solutions for automakers, consumers, and enterprises worldwide, including connected car systems, audio and visual products, enterprise automation solutions; and services supporting the Internet of Things. With leading brands including AKG®, Harman Kardon®, Infinity®, JBL®, Lexicon®, Mark Levinson® and Revel®, HARMAN is admired by audiophiles, musicians and the entertainment venues where they perform around the world. More than 25 million automobiles on the road today are equipped with HARMAN audio and connected car systems. Our software services power billions of mobile devices and systems that are connected, integrated and secure across all platforms, from work and home to car and mobile. HARMAN has a workforce of approximately 30,000 people across the Americas, Europe, and Asia. In 2017, HARMAN became a wholly-owned subsidiary of Samsung Electronics.
More from HARMAN