Published 09-25-23
Submitted by Taproot Foundation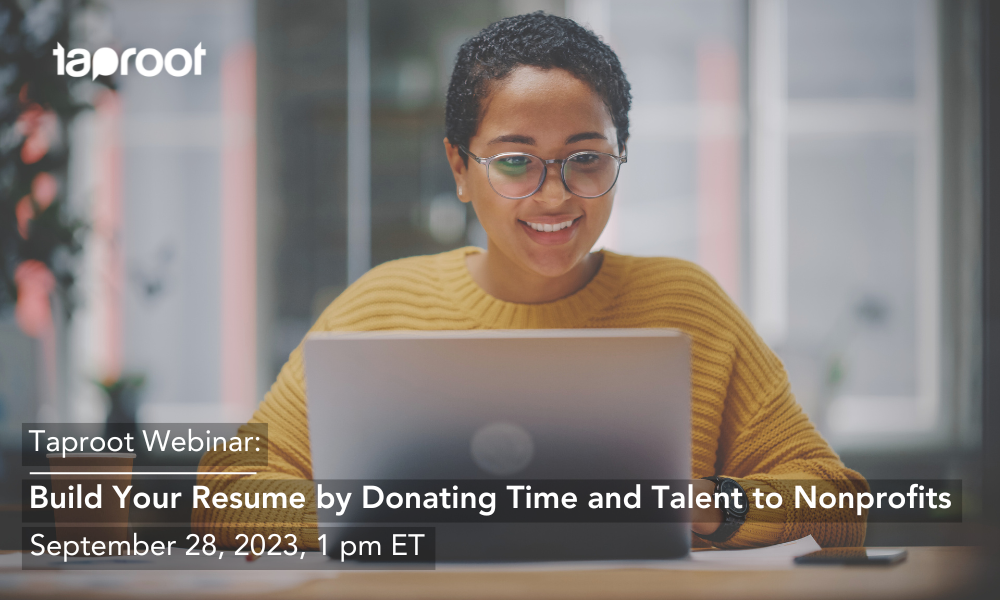 Thursday, September 28 at 1 PM ET / 12 PM CT / 11 MT / 10 PT
September 22, 2023 /3BL/ - On the job hunt? Looking to advance within your company? Want to make the leap into a new field? Whatever the motivation, if you're trying to strengthen your resume, skills-based volunteering is a great pathway to consider as you meld career development with making a difference alongside amazing social causes.
Attend our free webinar on Thursday, September 28 at 1 PM ET/10 AM to learn how volunteering your expertise can benefit your career. Webinar participants will leave with: 
Understanding the expertise nonprofits are looking for, and how your corporate experience will translate
Tips for leveraging skills-based volunteering for resume building or professional advancement
A walk-through of how to find Taproot volunteer opportunities that are the right fit for your professional talents and social impact interests
Register now for this free one-hour event! Bring your colleagues—the more, the merrier.   
This webinar will be recorded and shared with all registrants. Taproot Plus is free of cost and accessible to all business professionals, nonprofits, charitable organizations, fiscally sponsored social good organizations, and public schools located in the United States, United Kingdom, European Union, Canada, and India. We recommend creating your free account before this event.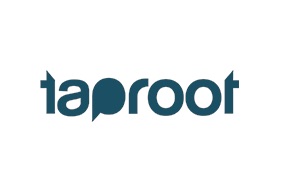 Taproot Foundation
Taproot Foundation
Taproot helps mission-driven organizations amplify their impact by mobilizing skilled volunteers to advance resource equity. Since 2001, our community has served over 19,000 social change organizations and provided almost 2 million hours of service worth over $300 million. By ensuring nonprofits have access to skilled resources at no cost, we facilitate HR, finance, marketing, and strategy projects that can help them achieve their mission. Volunteers get to support causes they care about in meaningful ways. And the corporations we help to develop skilled volunteering programs boost employee engagement and support their local communities and causes their teams care about.
More from Taproot Foundation