Published 09-22-23
Submitted by DP World
In an age where environmental responsibility is not just a preference but a necessity, industry leaders are constantly looking for new ways to transition from linear into more circular operations. This transition underscores the importance of not only ensuring efficient production, but also the conscientious disposal and reuse of waste materials.
DP World, a leading provider of end-to-end supply chain solutions, offers an example of how a global company is actively implementing strategies that reflect circular economic principles. Unlike the traditional linear model, where products are created, used, and then disposed of, the circular model focuses on creating systems where resources are reused, repurposed, and recycled continuously, minimizing waste and environmental impact.
This is particularly important in developing nations like the Dominican Republic, where DP World runs an extensive port facility on the Punta Caucedo peninsula.
In general, developing nations can face challenges in securing consistent and affordable access to raw materials, so implementing circular principles can help maximize the use of available resources. These nations are also, unfortunately, at higher risk from the adverse effects of environmental degradation, which can be mitigated by aggressive reuse and recycling.
DP World has significantly expanded its footprint in the Dominican Republic since initiating operations in 2003. The country's prime geographical position makes it a key gateway for cargo redistribution throughout the U.S., Caribbean, and Central and South America. Today, DP World's operations help make the Port of Caucedo a premier freight and logistics hub for global markets.
As a result, DP World is committed to reducing its carbon emissions and waste throughout the country. The company recently inked a deal with Cemex's circular waste management business, Regenera, to enhance sustainable waste management in the Dominican Republic. Under the terms of the agreement, Regenera will transform waste tires from DP World's operations into an environmentally friendly fossil fuel alternative that they will use to power their cement kilns.
Most people are unaware that tires have a high biomass content, making them an important resource in the production of alternative fuels. But when left in landfills, they release methane emissions, making them environmental hazards. Preventing the tires from hitting the landfill preempts the release of these harmful emissions, while turning them into alternative fuels helps reduce energy consumption and emissions – it's a win-win.
As global industries continue to pivot towards sustainable models, pioneering partnerships like that of DP World and Regenera are lighting the way. Together, they're not only redefining the future of waste management, they are providing a blueprint for a greener, more responsible global economy.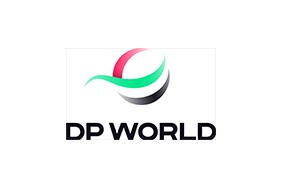 DP World
DP World
Trade is the lifeblood of the global economy, creating opportunities and improving the quality of life for people around the world. DP World exists to make the world's trade flow better, changing what's possible for the customers and communities we serve globally. 
With a dedicated, diverse and professional team of more than 103,000 employees spanning 75 countries on six continents, DP World is pushing trade further and faster towards a seamless supply chain that's fit for the future. 
We're rapidly transforming and integrating our businesses -- Ports and Terminals, Marine Services, Logistics and Technology – and uniting our global infrastructure with local expertise to create stronger, more efficient end-to-end supply chain solutions that can change the way the world trades.
What's more, we're reshaping the future by investing in innovation. From intelligent delivery systems to automated warehouse stacking, we're at the cutting edge of disruptive technology, pushing the sector towards better ways to trade, minimising disruptions from the factory floor to the customer's door. 
WE MAKE TRADE FLOW TO CHANGE WHAT'S POSSIBLE FOR EVERYONE.
More from DP World