Published 09-22-23
Submitted by Applied Materials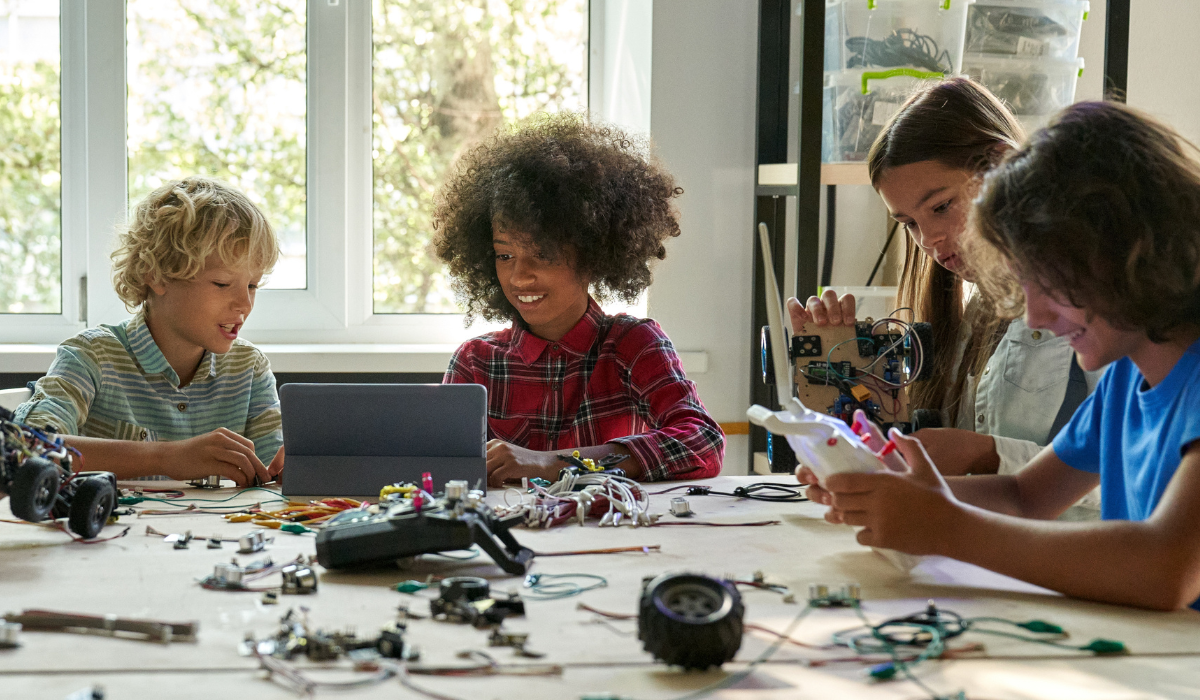 As many children throughout the U.S. head back into the classroom to start a new year of learning, we reflect on the commitment of the Applied Materials Foundation and Applied Materials to engaging youth through high-quality educational experiences.
At Applied Materials, we believe that education inspires young minds, opens new doors and paves the way to more promising futures. Putting this philosophy into action, the Applied Materials Foundation and the company invest in efforts globally that are aimed at helping students fulfill their academic potential. We prioritize projects that cultivate a child's curiosity, encourage a growth mindset and engage kids through self-reflection and discovery. In alignment with our commitment to equity-centered community engagement, we fund organizations led by and comprised of individuals with similar life experiences to the youth they are serving.
In Austin, Texas, the Applied Materials Foundation funds the African American Youth Harvest Foundation's (AAYHF's) efforts to provide relevant technical training, opportunities and guidance to Austin youth. Last year, over 300 kids participated in AAYHF's year-round coding and product development programs. In Montana, the Applied Materials Foundation's support for Kalispell Education Foundation's teacher mini-grant program fulfilled 59 grant requests, ultimately reaching over 75 teachers and their 4,000 students. In Portland, Oregon, the Applied Materials Foundation works with College Possible to provide intensive college access programming for 400+ historically underserved Portland Metro region high school students, and in Gloucester, Massachusetts, the Foundation's engagement with LEAP to Education helps local youth in the area prepare for college and career.
In Silicon Valley, California, the Applied Materials Foundation collaborates with SEMI Foundation to promote discovery and innovation through STEM kits and curriculum to East San José students. The Applied Materials Foundation's support for the Arizona Science Center in Phoenix enables up to 400 elementary and middle school students from lower-income families to experience meaningful STEM education programs. And in Idaho, the Foundation's sponsorship of the Western Idaho Science and Engineering Fair at Boise State University engages over 650 youth in inquiry-based STEM research. In addition, the Foundation's sponsorship for Eastern New York American Chemical Society's National Chemistry Day underwrites chemistry-focused community activities throughout the area.
Outside the U.S., Applied Materials focuses on project-based learning and expanding access for historically underserved populations. In Taiwan, corporate funding for the National Taiwan Science Education Center's semiconductor exhibition and education program allows visitors to explore the fascinating world of semiconductors through interactive gaming with the help of multimedia and mechanical devices. In Singapore, Applied works with North East CDC Science Explorer Camp to inspire and promote innovative thinking in children through hands-on science workshops and experiments that help them develop skills and further learning. In Korea, the company collaborates with Child Fund Korea to provide experiential science education opportunities for children in community centers throughout the country. And in China, corporate funding for the Lingshan Library Project works to improve literacy rates at rural schools by providing reading resources and professional development for teachers.
In India, Applied works with Pratham Education Foundation to make science learning fun, interesting and useful for children at the Science Centers of Khalapur, Raigad in Maharashtra. In Japan, the company works with NPO Kids' Door to provide free afterschool tutoring to students from low-income families. In Israel, corporate collaboration with the Israel Scholarship Education Foundation encourages high school students from lower socioeconomic backgrounds to better understand the importance of completing high school and pursuing higher education through participatory workshops.
Whether it is encouraging student exploration through STEM kits, cultivating creativity through coding competitions or clarifying pathways to college and/or career through student-centered workshops, Applied Materials and the Applied Materials Foundation are dedicated to supporting the success of the next generation of innovators, entrepreneurs and leaders.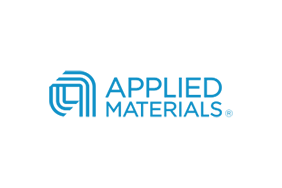 Applied Materials
Applied Materials
About Applied Materials
Applied Materials, Inc. (Nasdaq: AMAT) is the leader in materials engineering solutions used to produce virtually every new chip and advanced display in the world. Our expertise in modifying materials at atomic levels and on an industrial scale enables customers to transform possibilities into reality. At Applied Materials, our innovations make possible a better future. Learn more at www.appliedmaterials.com
More from Applied Materials