Published 09-22-23
Submitted by SAP
In today's turbulent business landscape, it's no secret that leaders are facing mounting challenges and disruptions. The hybrid work era, the growing skills gap, and the artificial intelligence (AI) revolution are all drastically impacting how we think about work now and in the future. On top of this, global crises like climate change have put pressure on organizations to reevaluate policies and practices and establish new social contracts with their workers, supply chain partners, and communities.
Today, both employees and consumers hold organizations to higher standards. Just as consumers want to spend their money with companies they trust and believe in, employees want to earn theirs from an organization that aligns with their values. In fact, almost 70% of people report that they wouldn't work for a company that doesn't have a strong purpose.
Business success is no longer measured by profit alone – instead, it's defined by the impact an organization has on every part of its ecosystem. People sustainability – the intersection of employee engagement and corporate responsibility – is critical to building a future-ready workforce and requires an organization to consider the policies and experiences of people across their entire value chain. A comprehensive people sustainability strategy can help increase overall environmental, social, and governance (ESG) metrics, drive business outcomes, and build a better, brighter future.
Good for People, Good for Business
People create new business models, lead critical initiatives, and effect change. With a people-first approach, organizations are more resilient, more capable, more innovative, and more motivated to deliver on sustainability goals.
As the "people" experts, HR plays an important role in driving people sustainability. And with the right technology in place, it can start to take a more unified approach to people-centered initiatives. This looks like: tapping into new and diverse talent pools, empowering employees to learn and grow throughout the employee lifecycle, and creating a fair and equal workplace culture where everyone feels a sense of belonging. This not only benefits employees – it benefits business.
Forward-thinking organizations like MOD Pizza are already moving the needle on people sustainability. MOD's mission goes far beyond serving delicious pizza – it believes that companies can and should be a force for good in their communities. "Our purpose is to create a place that includes everyone," Dayna Eberhardt, chief people officer of MOD, tells SAP Chief Marketing & Solutions Officer Julia White in a recent interview for The Sustainability Challenge: Building Breakthroughs to Zero.

The key ingredient to MOD's success is its people. MOD is not only committed to investing in its current employees through continuous learning, development, and career advancement, but it also strives to provide opportunities to those who typically face barriers to employment. This includes, for example, individuals who have formerly been incarcerated or have intellectual or developmental disabilities. Today, 99% of company-owned MOD stores have hired people with employment barriers. These hiring practices have led to a more engaged, empowered, and equitable workforce. "Our MOD Squad with barriers have a higher sense of belonging, a faster rate of promotion, and a higher retention rate," Eberhardt says.
Opening the door to opportunity is just the first step to workplace equity, which is why MOD makes the employee experience a top priority. When outdated HR processes were slowing down its recruiting and onboarding, MOD chose SAP SuccessFactors solutions and SAP S/4HANA Cloud, public edition to help redefine the value of HR data and processes, empowering the company to put its 10,000 – and growing – employees who make up the MOD Squad at the heart of its business.
And this is a difference MOD's customers can taste. "When we take care of our people, our people take care of our customers, and the business takes care of itself," Eberhardt says.
As we move into an uncertain future, companies like MOD that are actively prioritizing people, making positive impacts on the communities they serve, and taking real steps towards zero inequality will be best positioned to meet the business needs of today and tomorrow. And by putting people at the center of business – in purpose, culture, and technology – these organizations can create a more sustainable workforce and world.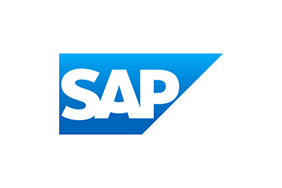 SAP
SAP
SAP's strategy is to help every business run as an intelligent, sustainable enterprise. As a market leader in enterprise application software, we help companies of all sizes and in all industries run at their best: SAP customers generate 87% of total global commerce. Our machine learning, Internet of Things (IoT), and advanced analytics technologies help turn customers' businesses into intelligent enterprises. SAP helps give people and organizations deep business insight and fosters collaboration that helps them stay ahead of their competition. We simplify technology for companies so they can consume our software the way they want – without disruption. Our end-to-end suite of applications and services enables business and public customers across 25 industries globally to operate profitably, adapt continuously, and make a difference. With a global network of customers, partners, employees, and thought leaders, SAP helps the world run better and improve people's lives.
More from SAP