Published 09-22-23
Submitted by DICK'S Sporting Goods

Originally published on DICK'S Sporting Goods Sideline Report
TOGETHER, WE CHANGE LIVES
Today we're bringing you the latest quarterly giving series from The DICK'S Sporting Goods Foundation to highlight the great work being done in support of our mission to help inspire and enable youth sports participation.
In our second quarter of 2023, we:
Launched phase two of our Sports Change Lives campaign to showcase the transformative power of sport through athletes' personal stories.
Distributed over 540 grants in 38 states to help give over 153,000 youth athletes the chance to play.
Collected more than $3.4 million from athletes during in-store purchases to help us continue giving back.
Read on to learn more.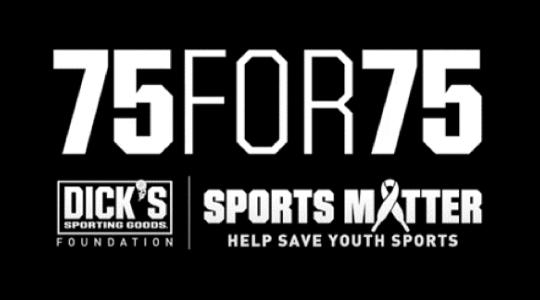 75FOR75
The DICK'S Foundation continues to present $75,000 grants to youth athletic programs across the country as part of the 75for75 Sports Matter Program. Here are some of our 75for75 recipients from our second quarter.
COLUMBUS ICE: COLUMBUS, OH
The mission is to Inspire Children to Excellence (ICE). Michael and Maree Whitlow founded Columbus ICE in 2009 to promote health, education and teamwork through sport to under-resourced communities. This past May, the youth football organization received a 75for75 grant.
"This grant will do so much for our community," said coach Michael Whitlow. "Just knowing that we're going to have access to change lives and continue to live our mission is incredible."
Read more and watch the video here.
A STEP BEYOND: ESCONDIDO, CA
A Step Beyond isn't just a dance program for children. It's a safe space and guiding road. The organization gets students involved in the third grade and keeps them engaged through high school graduation by offering free after-school dance classes, academic support and family and social services.
"Dance is a beautiful and powerful way of preparing youth for success in life," said James Wright, CEO of A Step Beyond.
A Step Beyond was surprised with a 75for75 grant in June during fits annual dance recital. Wright said A Step Beyond will use the $75,000 to bring additional students into the program.
Read more and watch the video here.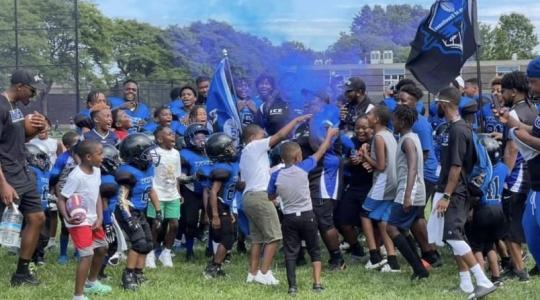 VERTUS HIGH SCHOOL: ROCHESTER, NY
Vertus High School is unlike any other. The non-profit all-boys public charter school works year-round to achieve its mission of "preparing leaders of character" by focusing on character growth, academics and athletics, and providing strong one-on-one mentoring to help each student succeed.
In June, the athletic department at the school was awarded a 75for75 grant. The $75,000 will be used to create bigger and safer athletic training facilities that will allow Vertus to hold two gym classes simultaneously.
75FOR75 TEAMS UP WITH ATHLETES
In June, DICK'S Sporting Goods partnered with 10 Nike and Jordan athletes for the second phase of our Sports Change Lives campaign. It's our first-ever collaboration on an ad campaign of this caliber!
The athletes not only shared personal stories about how sports transformed their lives, but they also each nominated a youth sports organization for a $75,000 Sports Matter Grant to help provide more youth athletes from all communities greater access to play.
Watch here as the athletes learned about the opportunity to provide these grants and help change lives!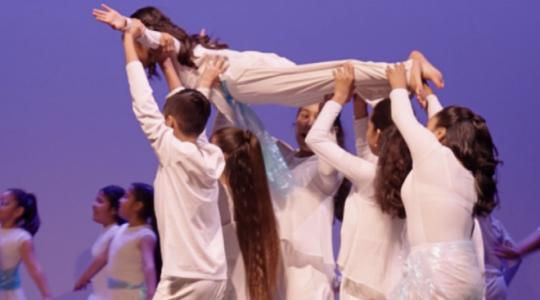 COLLABORATIONS TO CHANGE LIVES
GIVING EVERY GIRL THE CHANCE TO RUN
This year, DICK'S Sporting Goods and Brooks Running will collectively donate $500,000 through the Empower Her Collection to The DICK'S Foundation's Sports Matter Program!
DICK'S and Brooks together will donate $1 for every pair of socks, $5 for apparel and $10 for every pair of shoes featuring the Sports Matter logo sold through the end of the year to support youth running programs across the U.S.
FUELING THE FUTURE
For the second year in a row, Gatorade's Fuel Tomorrow initiative is collaborating with The DICK'S Foundation. Gatorade is donating $500,000 to support our Sports Matter Program.
DICK'S Community Marketing Managers are working with the Gatorade G Force team in 31 markets across the country to break down barriers in sports and provide opportunities to play.
THESE MOMENTS ARE MADE POSSIBLE BY CONTRIBUTIONS TO THE SPORTS MATTER FUND. IF YOU'D LIKE TO DONATE, VISIT WWW.SPORTSMATTER.ORG.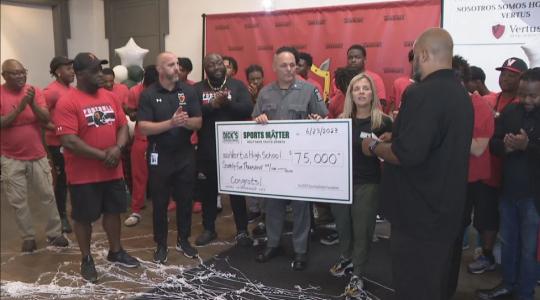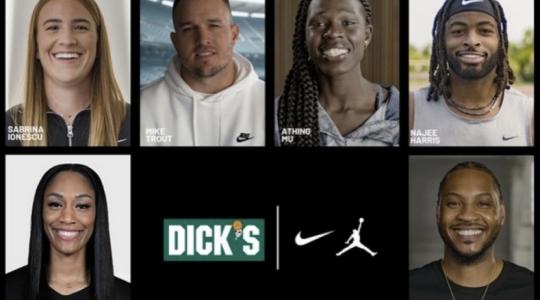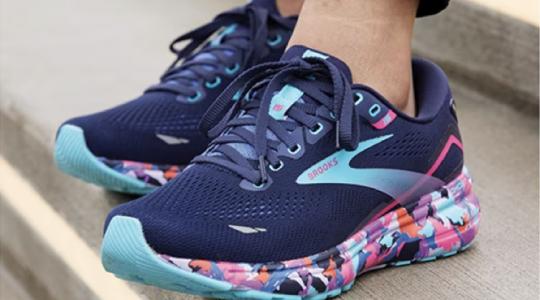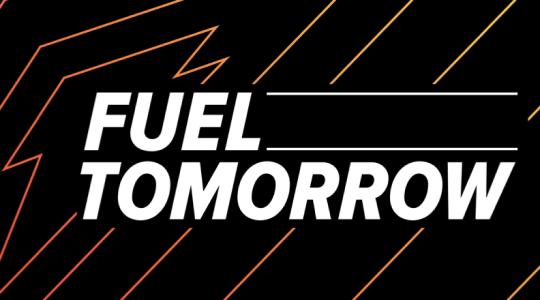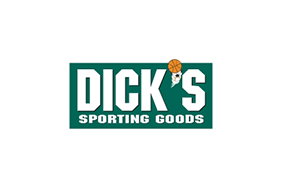 DICK'S Sporting Goods
DICK'S Sporting Goods
Founded in 1948, DICK'S Sporting Goods is a leading omni-channel sporting goods retailer offering an extensive assortment of authentic, high-quality sports equipment, apparel, footwear and accessories. As of October 30, 2021, the Company operated 734 DICK'S Sporting Goods locations across the United States, serving and inspiring athletes and outdoor enthusiasts to achieve their personal best through a combination of its dedicated teammates, in-store services and unique specialty shop-in-shops dedicated to Team Sports, Athletic Apparel, Golf, Outdoor, Fitness and Footwear.
Headquartered in Pittsburgh, DICK'S also owns and operates Golf Galaxy, Field & Stream and Public Lands specialty stores, as well as GameChanger, a youth sports mobile app for scheduling, communications, live scorekeeping and video streaming. DICK'S offers its products through a dynamic eCommerce platform that is integrated with its store network and provides athletes with the convenience and expertise of a 24-hour storefront.
For more information, visit the Investor Relations page at dicks.com.
More from DICK'S Sporting Goods